Don Everly, Of Pioneering Rock'N'Roll Duo The Everly Brothers, Dies At 84
The influential musician, who with his late brother Phil and their close harmony sound influenced generation of musicians, died at his home in Nashville.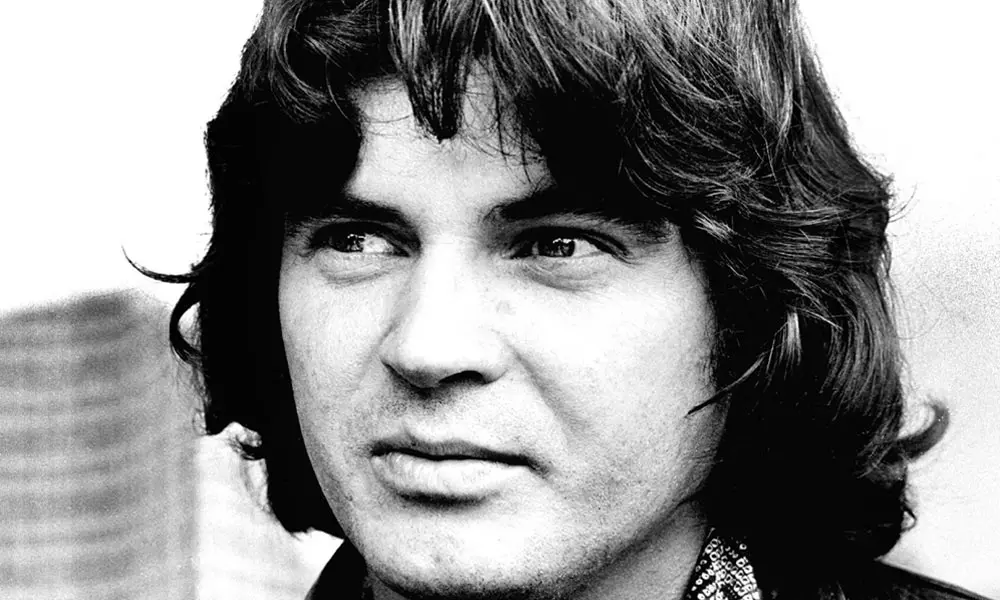 Don Everly had died at the age of 84. The Everly Brothers musician – who inspired generations of musicians to come with their trademark close harmony sound – died at his home in Nashville on Saturday, August 21. Don released countless immortal singles and 21 studio albums with his late brother Phil, and the Everly Brothers were among the inaugural inductees to the Rock and Roll Hall of Fame in 1986.
A message on the Everly Brothers' Instagram page stated: "It is with great sadness that we regret to announce the passing of Isaac Donald Everly today. He leaves behind his wife Adela, mother Margaret, children Venetia, Stacy, Erin & Edan, grandchildren Arabella, Easan, Stirling, Eres, Lily & Esper RIP Don 2/1/37-8/21/21 #doneverly #everlybrothers (sic)."
Nashville star and country artist Charles Esten commented on the post: "Rest In Peace, Don Everly. And may flights of angels lead you and your voice on your way." The official social media of the late Roy Orbison commented: "Roy Orbison loved them as friends and looked up to them as musicians. They helped Roy become a songwriter, move to Nashville and much, much more."
'Very sad day'
Dave Davies of The Kinks noted: "Very sad day. Both of the Everlys were part of my musical life growing up. We were inspired by their wonderful records and their singing and their voices. 'Wake Up Little Suzie' was my favorite as a kid." Songwriter-artist Gretchen Peters, also acknowledging the passing of other great originals in recent days, posted: "Don Everly, Tom T Hall, Nanci Griffith…oh my heart."
A family spokesperson told The Los Angeles Times: "Don lived by what he felt in his heart. Don expressed his appreciation for the ability to live his dreams…with his soulmate and wife, Adela, and sharing the music that made him an Everly Brother."
Don Everly was born in Brownie, Muhlenberg County, Kentucky, on February 1, 1937, and his younger brother Phil in Chicago, Illinois, on January 19, 1939. They spent most of their childhood in Shenandoah, Iowa, where they attended Longfellow Elementary School in Waterloo, Iowa, for a year, but then moved to Shenandoah in 1944, where they remained through early high school.
The boys' father, Ike Everly, had a show on KMA and KFNF in Shenandoah in the mid-1940s, first with his wife and then with their sons. The brothers sang on the radio as "Little Donnie and Baby Boy Phil," The family sang as the Everly Family. They devised their instinctive harmonies at an early stage, and Don later told writer Colin Escott that their country-flavored sound was informed by greats in that genre. ""Acuff-Rose would send out sheet music and I'd learn all the Hank Williams stuff from that," he said. "Lefty Frizzell and Hank were my two favorites."
In 1955, the family moved to Madison, Tennessee, while the brothers moved to Nashville, Tennessee. Don had graduated from high school in 1955, and Phil attended Peabody Demonstration School in Nashville, from which he graduated in 1957. Both could now focus on recording.
The 1957 breakthrough
They began writing and recording their own music in 1956, and their first hit song came in 1957, with "Bye Bye Love," written by Felice and Boudleaux Bryant. The song hit No.1 in the spring of 1957, and additional hits would follow through 1958, many of them written by the Bryants, including "Wake Up Little Susie," "All I Have to Do Is Dream," and "Problems."
In 1960, they signed with the major label Warner Bros. Records and recorded "Cathy's Clown," written by the brothers themselves and the song which became their biggest selling single. The brothers enlisted in the United States Marine Corps Reserve in 1961, and their output dropped off, though additional hit singles continued through 1962, with "That's Old Fashioned (That's the Way Love Should Be)" being their last Top 10 hit.
Don and Phil Everly retired the Everly Brothers in 1973 and went solo. During that time Phil sang backing vocals on Warren Zevon's debut album, and recorded for the soundtracks of Clint Eastwood's Every Which Way But Loose and Any Which Way You Can. Don cut "Blue Kentucky Girl" with Emmylou Harris and released three solo albums, with limited success: a self-titled 1971 set, 1974's Sunset Towers and the 1977 LP Brother Jukebox. His highest-placed country single in his own name was "Yesterday Just Passed My Way Again" in 1976.
McCartney's songwriting tribute
The brothers reunited in 1983 for a fondly-remembered show at the Royal Albert Hall in London, and seized that momentum the following year to release the album EB84, produced by Dave Edmunds. Paul McCartney, another of the superstars to declare their undying effect on his music, wrote its, first single "On The Wings of a Nightingale."
Indeed, many of the top acts of the 1960s were heavily influenced by the close-harmony singing and acoustic guitar playing of the Everly Brothers, including The Beatles, the Beach Boys, the Bee Gees, and Simon & Garfunkel.
The latter act took the Everly Brothers on tour in the 1980s, but instead of the brothers opening for them, they appeared in the middle of the Simon & Garfunkel set. The brothers later sang backing vocals on Paul Simon's influential Graceland album from 1986.
In 2015, Rolling Stone ranked the Everly Brothers No.1 on its list of the 20 Greatest Duos of All Time. In addition to their Rock and Roll Hall of Fame induction, they entered the Country Music Hall of Fame in 2001.
Don was inducted into the Musicians Hall of Fame and Museum in 2019, earning the organization's first Iconic Riff Award for his distinctive rhythm guitar intro to the Everlys' massive 1957 hit "Wake Up Little Susie." Phil Everly died of pulmonary disease at the age of 74 in 2014.