EST Gee Drops 'Hell,' Announces New Album 'I Never Felt Nun'
Gee also shared an accompanying video for the track.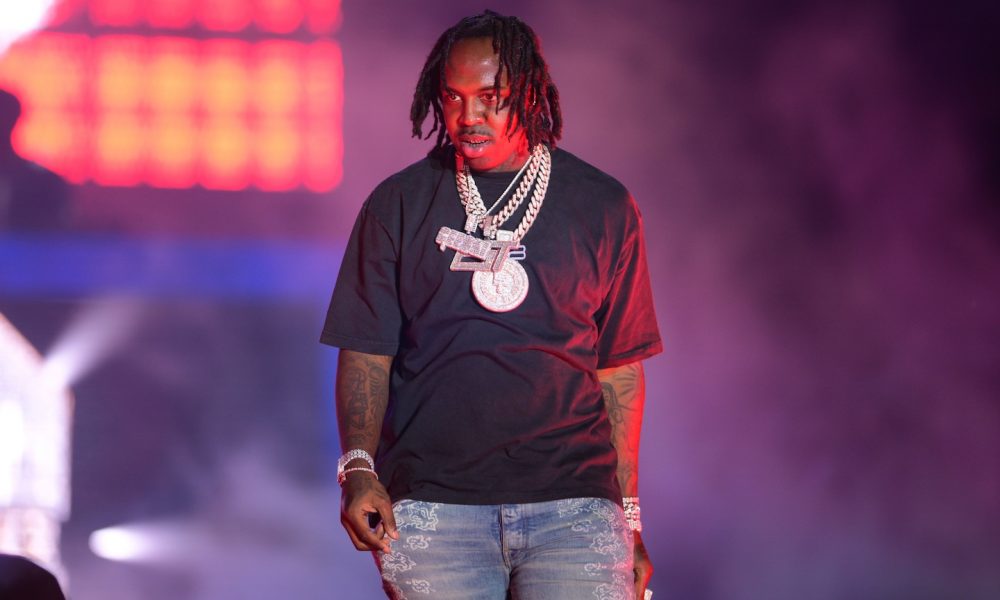 Budding Louisville superstar EST Gee has released his new single "Hell," which is out now via CMG Records/Warlike/Interscope Records.
The release also coincides with the announcement that Gee will be dropping his highly-anticipated new album, I Never Felt Nun, this month.
On "Hell," Gee takes fierce aim at his opponents and their fake flexing on social media, rapping "Any man that said they want me dead I'll put a missle in/ If my beef had chicken still will bite it off the grissle then." It's another raw, hard-hitting addition to the rising artist's burgeoning discography.
It's the third single release in as many months from the dynamic hip-hop artist as he builds additional momentum toward his new album. Most recently, Gee delivered "Love Is Blind" in August and "Blood" in July, each of which showcased his vicious and confident lyrics.
"Hell" arrives on the heels of Gangsta Art, the CMG compilation album that included new music from Gee along with additional collaborations from the record label's all-star roster. Earlier this year, he also teamed up with 42 Dugg to release Last Ones Left, which was met with critical acclaim and debuted at No.7 on the Billboard 200.
Gee has quickly received widespread praise in recent years, especially as his 2021 offering, Bigger Than Life or Death, reached No.7 on the Billboard 200 and captured the No.1 spot on Apple's All-Genre chart. He also unloaded Bigger Than Life or Death Part 2 that propelled him further in his rapid ascension.
Last month, Gee joined his fellow CMG label mate Mozzy for a gritty collaboration "Lurkin." Mozzy's new joint is assisted by a fitting video, which finds the collaborators caught up in a blur of smoke, dice, cars, cash, double cups, and gleaming jewels.
The hip-hop heavyweights trade verses on "Lurkin," subject matter ranging from EST Gee's numbness ("I still don't feel nothing, on my dead brothers") to the Motorola phones Mozzy can still picture ringing with bad news. "Resume impeccable," he raps during the final verse over bone-rattling beats. "I really put them hours in." There couldn't be a better distillation of the rapper's career.