Foo Fighters Announce First Shows Of 2023
The band is set for Boston Calling, Bonnaroo, and more.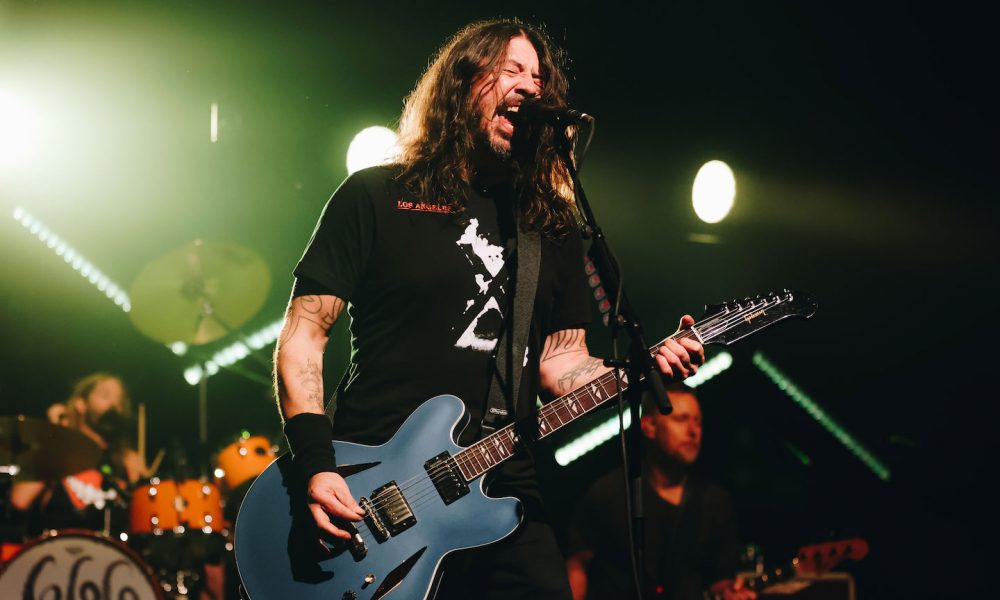 Foo Fighters have announced a number of performances for 2023, the band's first shows after promising to continue on as a band after the heartbreaking death of drummer Taylor Hawkins last year.
At the end of 2022, the band released a statement confirming their desire to move forward as a group. "Without Taylor, we never would have become the band that we were—and without Taylor, we know that we're going to be a different band going forward," they wrote. "We also know that you, the fans, meant as much to Taylor as he meant to you. And we know that when we see you again —and we will soon — he'll be there in spirit with all of us every night."
Foo Fighters have been confirmed as headliners at the Boston Calling Music Festival on May 26, the Sonic Temple Art and Music Festival on May 28 and the Bonnaroo Music and Art Festival on June 18. They have yet to announce who will be playing drums in Hawkins' place.
The Taylor Hawkins Tribute Concerts from 2022 benefitted charities in both the UK and the US chosen by the Hawkins family.
Born in Fort Worth, TX in 1972, Hawkins relocated to Southern California as a child, where he grew up idolizing such drummers as Queen's Roger Taylor, Phil Collins, Neil Peart of Rush, and Budgie, of Siouxsie and the Banshees. Prior to joining the Foo Fighters, Hawkins played drums for Sass Jordan and joined Alanis Morissette on her Jagged Little Pill tour. He joined the Foo Fighters in 1997, first appearing on their 1999 album, There Is Nothing to Lose.
Over the next two decades, he would record a total of eight studio albums with the band, including 2011's Wasting Light, 2017's Concrete and Gold, and, most recently, 2021's Medicine at Midnight. He also appeared with his bandmates in their comedy-horror film, Studio 666, which premiered in February.