Forthcoming Book On Singer-Bassist John Wetton To Plot 'An Extraordinary Life'
'An Extraordinary Life' will feature the memories and testimonials of more than 70 people who knew and worked with Wetton.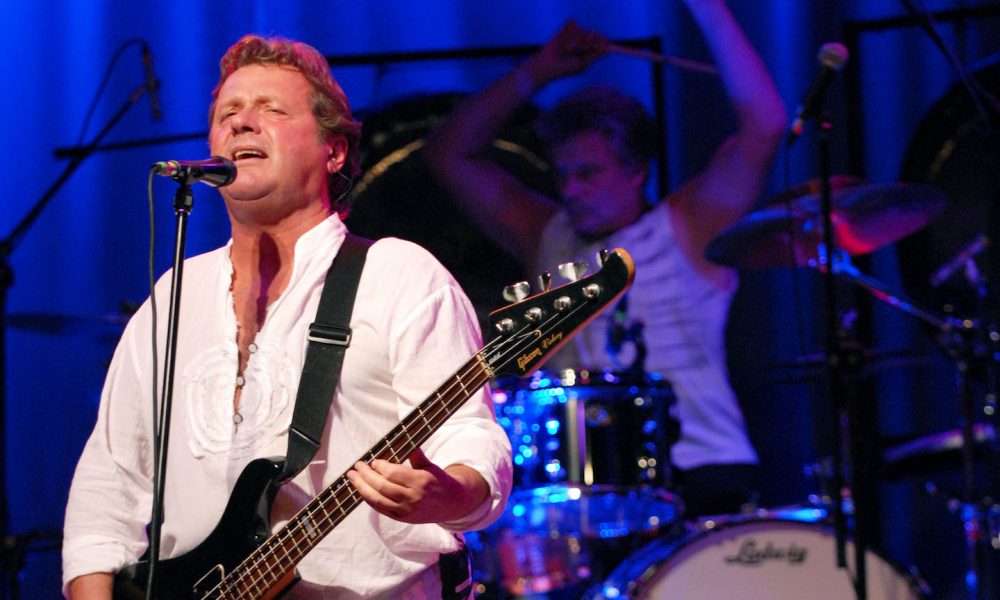 A forthcoming book has been announced that will pay tribute to the late and much-loved vocalist and bassist John Wetton. Created in conjunction with his family and management, An Extraordinary Life will feature the memories and testimonials of more than 70 people who knew and worked with Wetton, from his school days and on into bands such as Family, King Crimson, Uriah Heep, Wishbone Ash, Roxy Music, U.K., Asia, the John Wetton solo band, and beyond. The book will also contain two 16-page sections of photographs showing him at work and play.
Shop the best of Asia's discography on vinyl.
Among those contributing memories about Wetton and the indelible mark he made on progressive rock are Steve Howe, Phil Manzanera, Bill Bruford, Robert Fripp, Carl Palmer, Rick Wakeman, Dave Kilminster, Geoff Downes, and many others, as well as members of his family. The book shares the title of a tribute concert in Wetton's memory played by Asia in 2017, which in turn was named after the closing track on the band's 2008 album Phoenix, written by Wetton and Downes.
Wetton died at the age of 67 in January 2017, when Downes, his longtime friend and former Asia bandmate, wrote: "It was a massive privilege for me to have worked with this genius so closely on our numerous projects together over the years. His bass playing was revolutionary. His voice was from the gods. His compositions – out of this world. His sense of melody and harmony – unreal. He was literally a 'special one'."
In the book announcement, Downes says: "He had a love for fast cars, fine food, coffee, the Rams (that's Derby County for non-football followers), films, books, crosswords, current affairs, sport, languages, classical music – anything that would stimulate his mind that he could use to great effect in his music and lyrics."
Those who sign up for news and special offers at www.johnwettonbook.com will receive a special discount when pre-orders of the book begin. They will also have the opportunity to have a name printed in the book, which will run to 252 pages and 75,000 words.
Read our special feature on the 50 Greatest Prog Rock Albums Of All Time.