Gary Brooker, Procol Harum Singer & Pianist, Dies Aged 76
Brooker led the band throughout their 55-year history, co-writing and singing their most famous song, 1967's 'A Whiter Shade Of Pale.'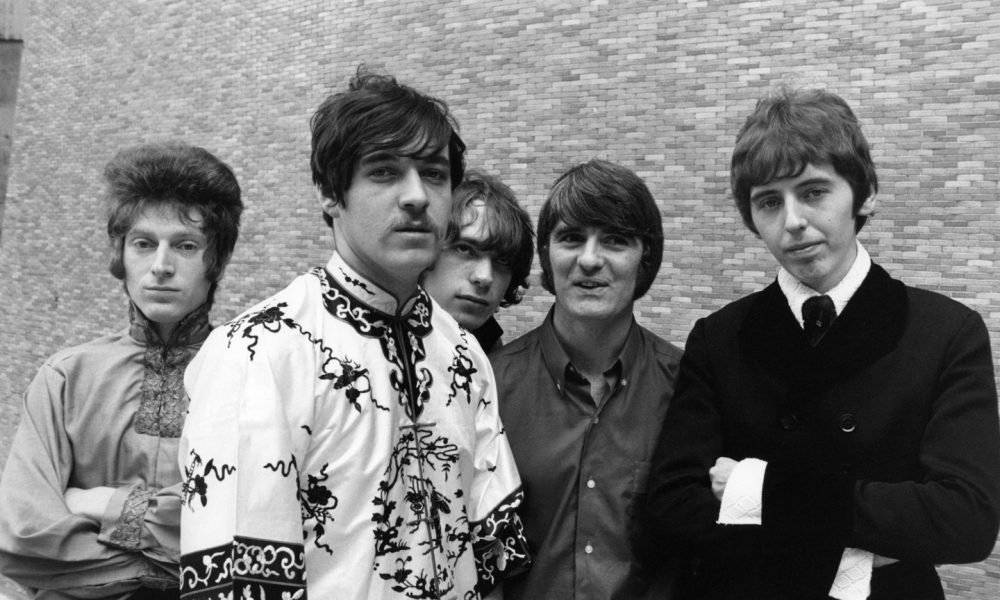 Gary Brooker, the frontman of 1960s rock band Procol Harum, has died at the age of 76, his record label has confirmed.
The London-born singer led the band throughout their 55-year history, co-writing and singing their most famous song, 1967's "A Whiter Shade Of Pale."
He was appointed an OBE in 2003, and "A Whiter Shade Of Pale" was honored by the Rock and Roll Hall of Fame in 2018.
Brooker died at his home from cancer on Saturday, the band said in a statement. "He lit up any room he entered, and his kindness to a multilingual family of fans was legendary," they wrote in tribute.
"He was notable for his individuality, integrity, and occasionally stubborn eccentricity. His mordant wit, and appetite for the ridiculous, made him a priceless raconteur."
Brooker also toured with Eric Clapton and Ringo Starr, and played with Sir Paul McCartney, Bill Wyman, George Harrison, the Alan Parsons Project and many others.
In 1996, he appeared alongside Madonna in Alan Parker's film adaptation of Evita, playing the role of Argentine foreign minister Juan Atilio Bramuglia.
Born in Hackney, east London, Gary Brooker was just 14 when he formed his first band, The Paramounts, at school. After achieving success at local youth groups, they signed to EMI Records and scored a minor hit with their debut single, "Poison Ivy", in January 1964.
The band received a major endorsement from the nascent Rolling Stones, who gave them guest billing on several memorable shows in the early 1960s – but none of their subsequent singles troubled the charts and they eventually split up.
Brooker went on to form Procol Harum in 1966, and released their best-known song the following year. One of the anthems of the summer of love, "A Whiter Shade Of Pale" was an unusual song – from its surreal lyrics ("We tripped the light fandango") to the haunting organ line, and the melancholy arrangement, loosely based on Bach's Air on the G String.
Nonetheless, it became one of the most commercially-successful singles of all time, selling more than 10 million copies worldwide.
At the first ever Brit Awards in 1977, it was named the joint winner (alongside Queen's "Bohemian Rhapsody") of the "best British pop single 1952-1977". In 2009, it was named the most-played song of the last 75 years by UK radio stations.
"From the moment that we made it we knew it was special," Gary Brooker said in a 2017 interview with UK Music Reviews.
"Whenever I played it to anyone, it was just me sitting at the piano, and every person thought that it sounded like a hit. So we honestly believed that it was going to be a hit even before we had recorded it. Once we had recorded it and had captured that very characteristic sound, a rather haunting sound, we really did think that it was a good one."
The band promoted the record by touring with Jimi Hendrix, and followed it up with a top 10 single, "Homburg".
However, Procol Harum "never sought to replicate" the sound of those early records, "preferring to forge a restlessly progressive path", they said in the statement announcing Brooker's death.
Their third album, 1969's A Salty Dog, is widely regarded as their masterpiece, ushering in an era of lush, orchestrated progressive rock. But they split in 1977 after a series of line-up changes.
Brooker launched a solo career and toured with Eric Clapton's live band in the 1980s, but reformed Procol Harum for a new album, The Prodigal Stranger, in 1991.
He also fought a lengthy legal battle with former band member Matthew Fisher, who claimed to have written the organ riff on "A Whiter Shade Of Pale." The case eventually went to the House of Lords, which ruled that Fisher was entitled to a share of royalties from the song.
Meanwhile, the modern line-up of Procol Harum continued to record and tour until the COVID pandemic put their plans on hold in 2020.
They played their final gig with Brooker in Switzerland in 2019, and used the time away from touring to record a three-track EP, 'Missing Persons (Alive Forever)', which was released in May 2021.
"Gary's voice and piano were the single defining constant of Procol's 50-year international concert career," the band said.
"Without any stage antics or other gimmicks he was invariably the most watchable musician in the show. But for all his other interests and skills – prize-winning angler, pub-owner, lyricist, painter, inventor – he was above all a devoted and loyal husband to Franky, whom he met in 1965 and married in 1968.
"Our thoughts must be with her, their families and friends at this extremely sad time."