George Benson Discusses The Fine Art Of Crossing Over In New Interview
'If you go left, they'll say, 'You should have gone right,' and vice-versa,' reflects the master guitarist.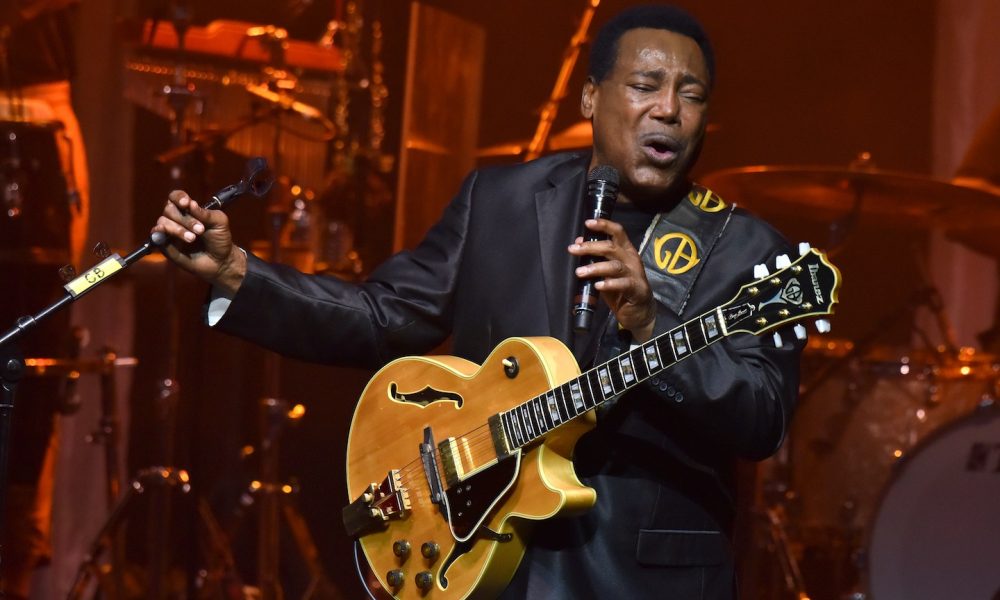 George Benson has described the new album he's been working on as "something really special," in a new interview with guitar.com. He also addresses the reaction from some fans to his predilection for crossing genres with his work.
He says: "Anytime somebody says, 'What's George doing playing this kind of music?' I want to say, 'Well, why shouldn't I?' I like to challenge myself. One thing I understand about this world, if you go left, they'll say, 'You should have gone right,' and vice-versa. That's common stuff, and it happened to a lot of my friends."
Expanding on the subject, he namechecks one of his great influences as a guitarist, who experiences similar issues. "It broke Wes Montgomery's heart when he went home to play in Indianapolis," he notes. "He was a star by then, and he was playing at a local arena downtown. Every time he played a pop tune, his older fans would boo. Then he would play the jazz tunes and they would go crazy. He was caught in the middle of all of that. I understand how that works."
George Benson's NEA Jazz Masters video
The master guitarist is well practised at standing by his artistic decisions and ability to "cross over" to different audiences. As 1976's Breezin'' album took him to an enormous new audience beyond his jazz base, he told Sounds: "It's just like languages. English may be my native language, but if I go to France, it would be wise for me to speak a little French.
"If I speak English to a French speaking audience, it comes out to them as gibberish. They don't understand it, just as a broadbased audience doesn't always understand jazz. So I mix it up a little. I speak a little French with my English. It doesn't mean I've forgotten how to speak my native language fluently. I'm just communicating in a way that will be more easily understood."
Benson has selected his vintage 1976 performance at one of his regular live settings, the Montreux Jazz Festival, as his first multi-format live release from the famous annual gathering. George Benson Live At Montreux 1986 will be released by Mercury Studios on July 14 as a DVD+2CD set. The visual format was previously released in 2005, but the double CD has never been available before.
Buy or stream George Benson Live At Montreux 1986.