Tributes To Hargus 'Pig' Robbins, 'Greatest Country Session Pianist Ever'
Robbins was the go-to piano player on hits by George Jones, Patsy Cline, Dolly Parton, Kenny Rogers and countless others.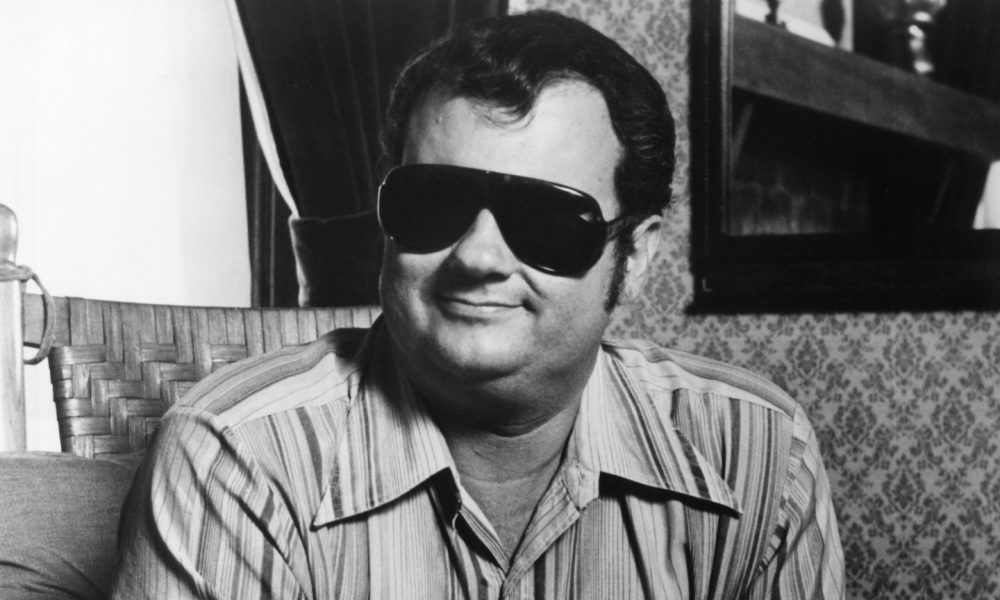 Country Music Hall of Fame inductee and celebrated Nashville musician Hargus "Pig" Robbins, who played piano on hundreds of country hits by everyone from George Jones and Patsy Cline to Dolly Parton and Kenny Rogers, died on January 30 at the age of 84. He was often described as the greatest country piano player of all time.
His was the instantly recognizable piano on such classics as Cline's "Crazy," Roger Miller's "King of the Road," Crystal Gayle's Grammy-winning "Don't It Make My Brown Eyes Blue," Charlie Rich's "Behind Closed Doors," and countless others. Beyond traditional country, he also played with the likes of Leon Russell, Neil Young, and on Bob Dylan's hallowed Blonde On Blonde, notably on "Rainy Day Women #12 & 35."
Robbins' family wrote on his Facebook page that he died in his sleep after recent illness. "It all became too much for his body to handle," they posted, "but he had a strong mind til the end. He had a great life and was loved by many. His musical legacy will live on."
"Like all successful session musicians, Pig Robbins was quick to adapt to any studio situation," said Kyle Young, CEO of the Country Music Hall of Fame and Museum. "He worked quickly, with perfection less a goal than a norm. And while he could shift styles on a dime to suit the singer and the song, his playing was always distinctive. Pig's left hand on the piano joined with Bob Moore's bass to create an unstoppable rhythmic force, while the fingers on his right hand flew like birds across the keys. The greatest musicians in Nashville turned to Pig for guidance and inspiration."
Other tributes came from such stars as Travis Tritt, whose early albums Robbins played on. "My deepest condolences go out to his family. A truly legendary musician and a gentleman," he wrote. The Oak Ridge Boys posted: "We ad [sic] our condolences to the family and friends of the greatest session piano player ever."
Robbins was blinded in a knife accident at the age of three but didn't let that affect his accession to Nashville's A-list of go-to session men. His initial success as a studio player was on George Jones' first country No.1, 1959's "White Lightnin." In the early 1960s he was on Cline's timeless "Crazy" and "I Fall To Pieces" and her hit "Leavin' On Your Mind," on Leroy Van Dyke's chart-busting "Walk On By," then on Roger Miller's country chart-toppers of 1964 and 1965 respectively, "Dang Me" and "King of the Road."
Loretta Lynn's signature "Coal Miner's Daughter" featured Robbins' piano, as did her No.1s "One's On The Way," "Rated X" and hits such as "I Wanna Be Free" and "Here I Am Again." Among other country staples, he played on Tanya Tucker's debut 1972 success "Delta Dawn," Parton's "Coat of Many Colors" and "I Will Always Love You," Rogers' "The Gambler," Charley Pride's "Kiss an Angel Good Mornin'," and David Houston's "Almost Persuaded." He also recorded with such notables as Moe Bandy, Tom T. Hall, Faron Young, Marty Robbins, and the Statler Brothers, including on their 1984 No.1 "Elizabeth."
His was the especially prominent piano on Gayle's "Don't It Make My Brown Eyes Blue," and he appeared on Tammy Wynette's "D-I-V-O-R-C-E," and Charlie Rich's huge crossover hits "Behind Closed Doors" and "The Most Beautiful Girl in the World." Later, he was on Shania Twain's "The Woman In Me," Alan Jackson's "Don't Rock the Jukebox" and "Here in the Real World" and, even in the 2010s, on sessions for Miranda Lambert, Sturgill Simpson, and others. Robbins was the Country Music Association's Instrumentalist of the Year in 1976 and 2000, and inducted into the Country Music Hall of Fame in 2012.
Listen to uDiscover Music's Country Music In 20 Songs playlist.