Watch Exclusive Clip From JID's 'Rap Radar' Podcast Episode
The episode airs on Thursday, January 19.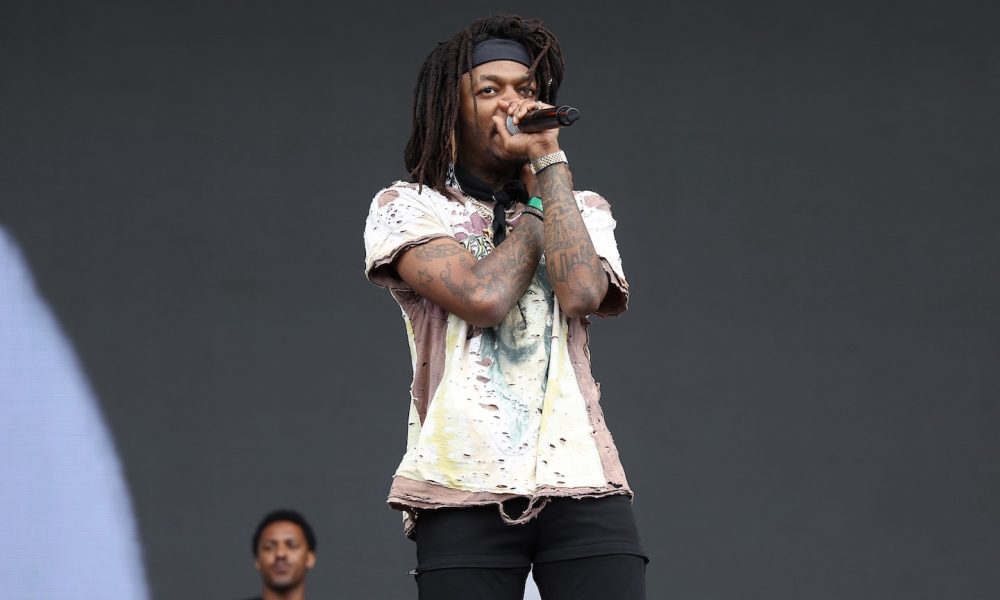 JID sat down with podcast hosts Elliott Wilson and B.Dot of Rap Radar to talk about his number one ranking album of 2022, The Forever Story, and his Luv is 4 Ever tour.
The episode, which will air tomorrow, includes the exclusive clip you can see below, during which JID explains the moment he discovered "Stick" would be a hit. He explains, "I remember just coming up with the hook. After 2019, my voice was messed up but I wanted to yell the hook. I started yelling and it wasn't gonna work. I got my homie Kenny [Mason] to do that because it's just his world. I remember us just recording it in the crib and jumping around listening to it." The podcast "Rap Radar" is from Interval Presents.
J.I.D Reveals How He Knew "Stick" Was Going To Be A Hit | Rap Radar
Back in December, JID announced a vinyl reissue of his debut album The Never Story in two vinyl variants, LP and Expanded Edition 2LP.
The Never Story will be available on black vinyl. The Never Story (Expanded Edition 2LP) will be available on orange translucent vinyl and feature instrumental tracks. Shipping begins this month.
Back in November, JID shared that "2007"–meant as the outro to his critically acclaimed album, The Forever Story–was finally added to the project across DSPs.
The track, which features spoken parts by J.Cole, Ib Hamad, and JID's own father, was initially left off due to sample clearance issues.
Back in October, JID announced brand new national headlining dates with Smino. The tour sold out almost immediately during the pre-sale period with additional dates announced on the on-sale date. Aptly titled, Luv Is 4Ever Tour, the 32-city tour kicks off on January 22 at Paramount Theatre in Seattle, WA making stops across the U.S. in Los Angeles, Houston, Atlanta, and more before wrapping up in Nashville, TN at Marathon Music Works on March 29.
Listen to the best of JID on Apple Music and Spotify.