Watch The Video For Kid Kapichi's Explosive 'Smash The Gaff' Ft. Francis Magee
An expanded edition of the band's current album 'Here's What You Could Have Won' is also now available through Spinefarm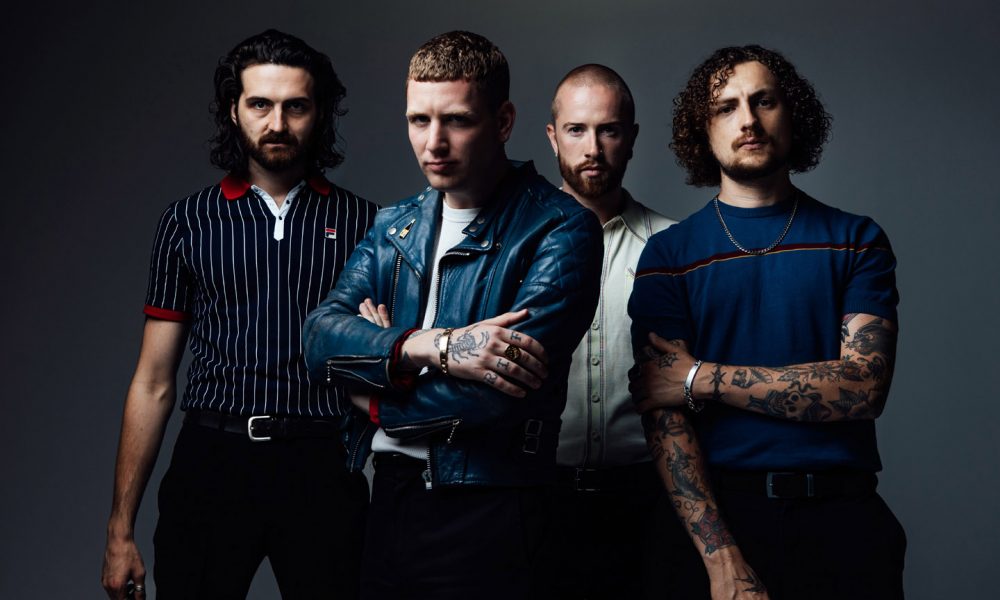 Hastings UK 4-piece Kid Kapichi has revealed an official video for its fan favorite track "Smash The Gaff" featuring Irish actor Francis Magee (Game of Thrones, Black Mirror, Layer Cake). You can check it out below.
Jack Wilson, Kid Kapichi frontman, says: "It was such a pleasure to work with Francis on this video. He's been in so many cool things and is a bit of a legend on the streets of Hastings where we'd often bump into each other on drunken nights, I'd call him The Orgazoid (from Peep Show) and we'd have a laugh and a drink. He nailed the role. I think he always had it in him."
On the track specifically Jack adds: "Smash the Gaff" is a song about the monotony of modern-day life. Getting old and worrying your best days are behind you. We've all been there where the beeping at the supermarket becomes a cacophony of noise and the old lady in front of you can't find her purse. We've all fantasized about taking a baseball bat to the self-checkout. This song lives that fantasy. It's a huge wall of sound that goes off live. Circle pits galore. A post punk 'Break Stuff' if you will."
Kid Kapichi - Smash the Gaff (Official Video)
Additionally, today, the band has released an expanded digital version of its current studio album Here's What You Could Have Won, complete with four extra tracks; these new additions are different versions of songs from the original album: a Remix of Radio One playlisted single "Rob The Supermarket" by Bobby Wolfgang – frontman with punk-spirited Blackpool outfit, Strange Bones; stripped back, atmospheric renditions of "Tar Pit" & "Special", plus a live version of "Party At No. 10," the track that first attracted the attention of Liam Gallagher, who was so taken with the sentiment and the song that he invited KK to join him at a charity event at the Royal Albert Hall in London. This rousing, impassioned take on "Party…" was captured live at the De La Warr Pavilion in Bexhill, near the band's hometown of Hastings.
Meanwhile, KK's recent UK headline tour came to a close this week, marking an (almost) entirely sold-out run, with only a handful of tickets left on the door in Newcastle.
Buy or stream the expanded edition of Here's What You Could Have Won.