'Out' Teams Up With Kim Petras For Magazine Cover And Pride Experience
Petras will star on the May/June cover of the magazine.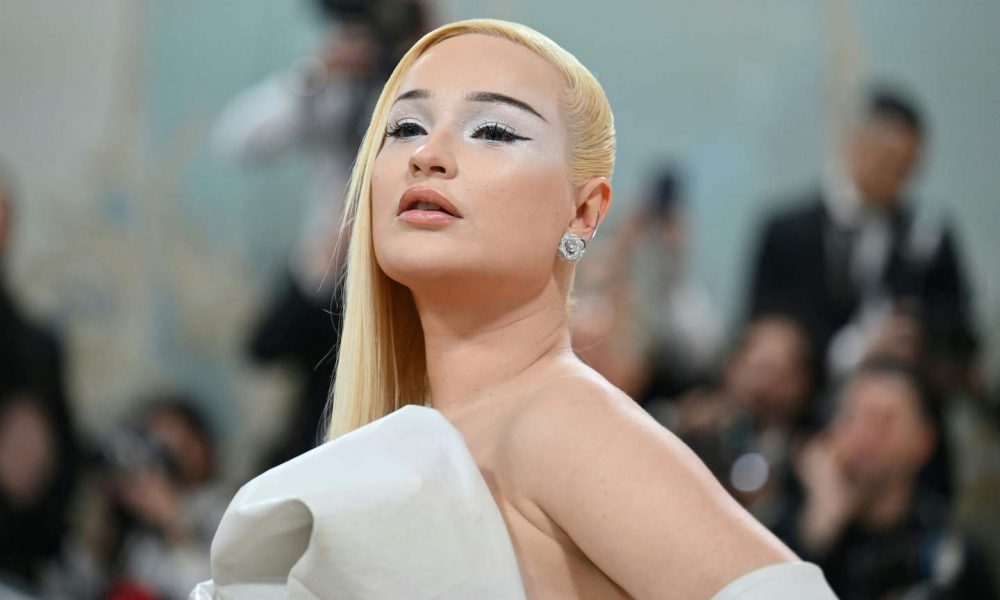 Out has announced its May/June issue with the talented and groundbreaking Grammy-winning pop icon Kim Petras gracing the cover.
Kim recently released her buzzy new single "Alone" (with Nicki Minaj) via Republic Records/Amigo Records and dropped a video for the song following her appearance at the Met Gala. Her Out cover continues a milestone year for Kim that started with her first and LGBTQ history-making Grammy win for "Unholy"–her No.1 global platinum smash hit with Sam Smith which has more than one billion streams.
The May/June Pride issue celebrates the diversity and resilience of the LGBTQ+ community, showcasing an array of voices and stories.
The issue's drop party will take place on May 18, 2023, at Nebula NY (135 W 41st Street). The event, sponsored by Procter & Gamble (P&G) and Belvedere Vodka, will also celebrate the upcoming Can't Cancel Pride 2023: The Future Starts Now. The fundraiser, presented by P&G and iHeartMedia, is a critical initiative dedicated to supporting the LGBTQ+ community during these challenging times.
"Now more than ever, it's essential for Out to amplify the stories and voices of the LGBTQ+ community," said Out's Editor-in-Chief, Daniel Reynolds. "Our May/June Pride issue is a testament to our ongoing commitment, featuring individuals and initiatives that continue to break barriers, inspire, and bring us closer together."
P&G and iHeartMedia's Can't Cancel Pride 2023 will stream on June 15 at 8 p.m. ET / 5 p.m. PT available on iHeartRadio's YouTube and Facebook pages as well as iHeartRadio's PrideRadio.com, Revry, The Roku Channel, and The Advocate Channel. Equalpride, parent company of Out and The Advocate Channel, is a proud media sponsor for the event.
Petras has been on a roll of late. At the time of the release of "Alone," Petras stopped by Zane Lowe on New Music Daily on Apple Music 1 to discuss the new track. Regarding getting Nicki on the track, Petras said, "It doesn't feel real still. Her singing 'It's Barbie, and it's Kim Petras,' I cried; I was on the floor, and then she calls me Kim Petty in it, which all my friends are like, 'how do we not come up with that our entire lives?'"