Leon Thomas And Coco Jones Share Spotify Single For Valentine's Day
The duo covered Justin Timberlake and Beyoncé's 'Until The End of Time.'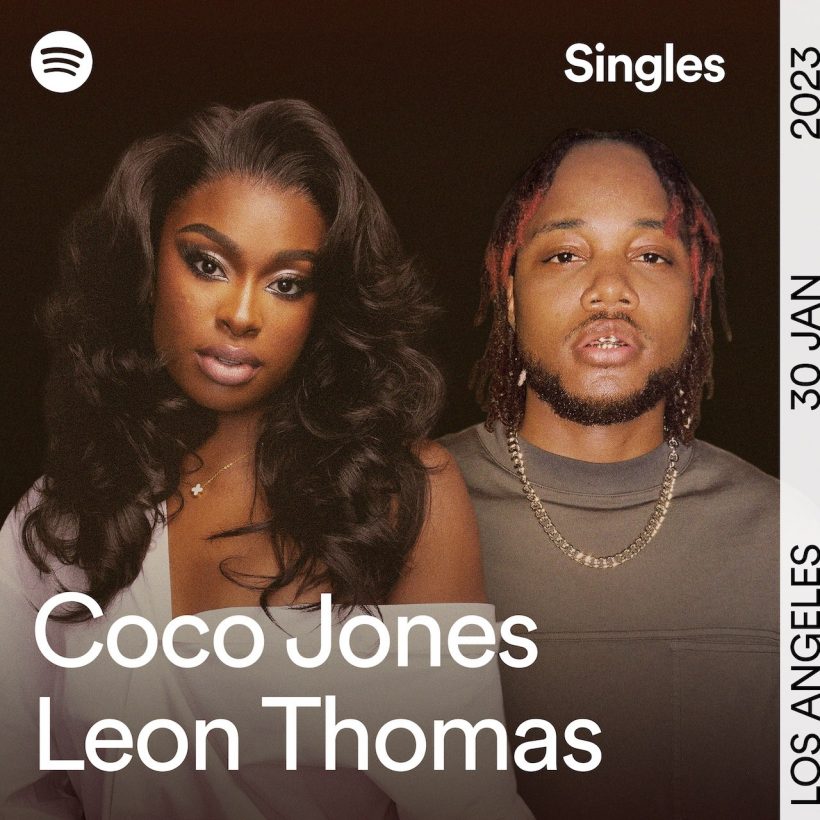 Spotify has released two new Spotify Singles to celebrate Valentine's Day. Leon Thomas and Coco Jones tackled a cover of Justin Timberlake and Beyoncé's "Until The End of Time." The second song is a collaboration between Victoria Monét and Bryson Tiller.
Leon Thomas, the singer-songwriter behind some of the biggest albums in the past few years, including Drake's Certified Lover Boy and Ariana Grande's Positions, joins singer Coco Jones. Coco and Leon started as child stars on Disney and Nickelodeon, respectively, and they have been making waves in R&B with their current singles "ICU" and "Breaking Point." Now, they are collaborating on this exclusive single with a cover of Justin Timberlake and Beyoncé's "Until The End of Time." This new rendition combines the smooth, full vocals of Leon and Coco to provide a dynamic updated version of Justin Timberlake and Beyoncé's iconic duet.
Says Leon Thomas: "First of all, I want to shout out Coco Jones for delivering a flawless vocal. She along with myself are really part of the next wave of R&B singers who are doing it for the love of the genre! Not to mention, it was such a pleasure to reimagine this classic song by Beyoncé and Justin Timberlake as I've been a fan of the song since it first came out!"
It's been an exciting time for Coco. Back in November, the star of Peacock's hit series Bel-Air shared her debut EP, What I Didn't Tell You, via High Standardz/Def Jam Recordings.
"What I Didn't Tell You is all about the stories that happen off camera," said Coco Jones. "This project will hopefully share my real life experiences with my fans and show them that I'm just like them. Sometimes people see me as the characters I play, but these stories are my own script."
Listen to Leon Thomas and Coco Jones' cover of "Until The End of Time."