Rock 'N' Roll Pioneer Little Richard, The Georgia Peach, Dies At 87
His passing, at his home, was confirmed by his son Danny Penniman, but a cause of death has not yet been announced.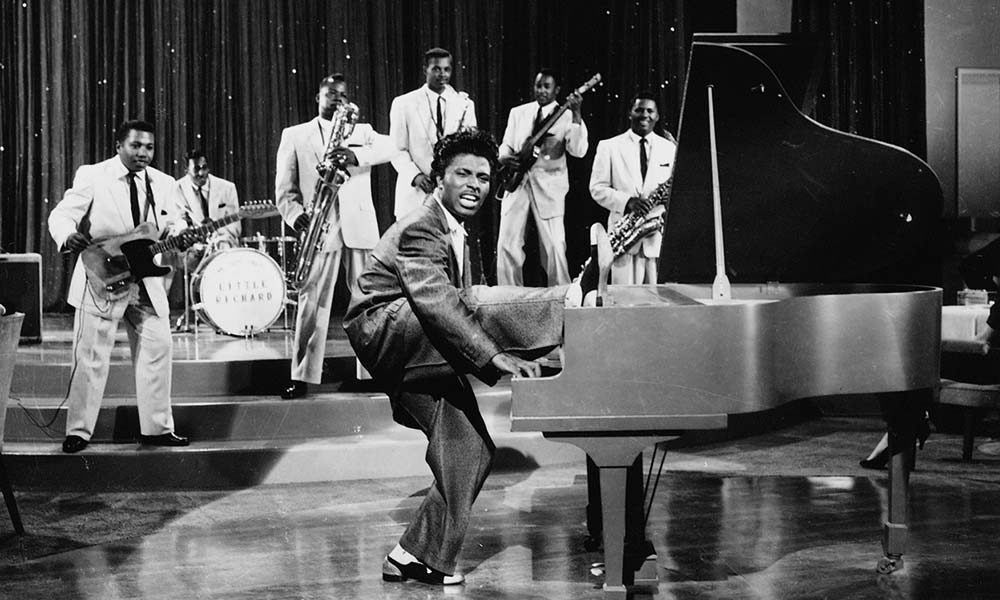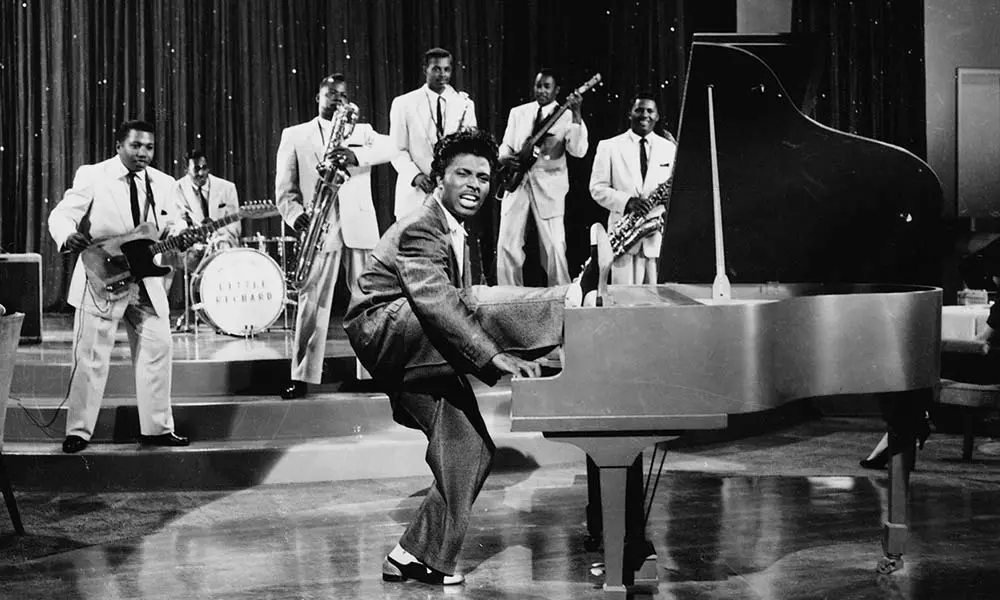 Rock 'n' roll pioneer Little Richard, fondly known to many as the "Georgia Peach," has died at the age of 87 in Tullahoma, Tennesse. His passing from bone cancer was confirmed by his son Danny Penniman and his lawyer Bill Sobel, reports The New York Times.
"I'm very sorry to hear about Little Richard," posted Brian Wilson. "He was there at the beginning and showed us all how to rock and roll. He was a such a great talent and will be missed. Little Richard's music will last forever." Stevie Van Zandt wrote: "The man who invented Rock and Roll. Elvis popularised it. Chuck Berry was the storyteller. Richard was the archetype."
Art Rupe of Specialty Records, the label for which he recorded his biggest hits, called Little Richard "dynamic, completely uninhibited, unpredictable, wild".
Recognised without dispute as one of the architects of the rock 'n' roll sound and movement, Little Richard burst onto the scene in 1956 with 'Tutti-Frutti.' With its brilliant intro of "a-wop-bop-a-loo-bop-a-wop-bam-boom," often described as the greatest opening line in record history, the song was as flamboyant, as sexually charged and as irrepressible as its singer. It was later inducted into the Rock and Roll and Grammy Halls of Fame.
A succession of equally indelible classic 45s followed, including 'Long Tall Sally,' 'Rip It Up,' 'The Girl Can't Help It,' 'Lucille' and 'Good Golly, Miss Molly.' The latter song became Richard's last US pop top ten hit as early as 1958, but he retained a place as one of music's great entertainers and personalities for decades to come.
The singer was born Richard Penniman in Macon, Georgia on 5 December 1932. He won a talent contest that led to his first, unfruitful, record deal with RCA in 1951, when he was only 18. In the years before his solo breakthrough, he worked with the Tempo Toppers from 1953 to 1955 before landing a deal with Specialty Records, formed by Art Rupe in Los Angeles in the mid-1940s.
His first album, 1957's Here's Little Richard!, is widely seen as one of the most dynamic debut LPs ever released. It included many of his early hits that became inspirations for generations of would-be rockers to come. "The first record I ever bought with my own money was 'Here's Little Richard,'" Robbie Robertson once said. "I was addicted to his song 'Rip It Up.' It was the most amazing shuffle. It still is, to this day." Later entertainers who took showmanship to a new level, such as David Bowie, Michael Jackson and Prince, walked with style and gratitude through the doors that Richard opened.
Elton John, another fully paid-up devotee, paid back his debt to Richard's influence by inviting him to appear on his 1993 album Duets, on which they sang 'The Power.' Richard's last album was 1992's Little Richard Meets Masayoshi Takanaka, on the Eastworld label, which featured new versions of his hits.
After his initial success, Richard renounced rock 'n' roll for religion for a time, and often seemed conflicted about the relationship between his talent and his faith, flip-flopping between secular and gospel material. In 1964, on Vee-Jay, he released Little Richard Is Back (And There's A Whole Lotta Shakin' Goin' On!). He was now able to claim, quite rightly and very loudly, that he had been a major influence on the now-world-beating Beatles, and on Paul McCartney's singing style in particular.
Little Richard - Great Gosh A'mighty (From "Legends of Rock 'n' Roll" DVD)
Richard went on to record for such labels as Reprise and MCA, often taking part in rock 'n' roll revivals and enjoying some success with a new audience thanks to the 1986 single 'Great Gosh A'Mighty,' which was featured in the hit movie Down And Out In Beverly Hills.
"I am the originator. I am the emancipator. I am the architect of rock n' roll," Richard once said, with his trademark chutzpah. "And I want you to know that rhythm and blues had a baby and somebody named it rock n' roll."
Following the news of his passing, fellow artists, friends and those inspired by him have started to share their tributes.
Fellow rock trailblazer Jerry Lee Lewis said in a statement to Rolling Stone, "It is with a heavy heart that I ask for prayers for the family of my lifelong friend and fellow Rocker 'Little Richard.' He will live on always in my heart with his amazing talent and his friendship! He was one of a kind and I will miss him dearly. God Bless his family and fans. Rest In Peace, my friend."
"I'm so saddened to hear about the passing of Little Richard," Mick Jagger wrote in a statement, "he was the biggest inspiration of my early teens and his music still has the same raw electric energy when you play it now as it did when it first shot through the music scene in the mid 50s."
"When we were on tour with him I would watch his moves every night and learn from him how to entertain and involve the audience and he was always so generous with advice to me," Jagger continued. "He contributed so much to popular music I will miss you Richard, God bless."
Keith Richards added in a statement, "So sad to hear that my old friend Little Richard has passed. There will never be another. He was the true spirit of Rock'n Roll".
"His Tutti Frutti exploded when I was eight years old, awakening a positive anarchy in a little girl's heart," wrote Patti Smith. "Nothing was the same after hearing his exciting and excitable voice. In 1955 we were stomping in our Buster Brown shoes, and the name of the energy was Little Richard! Farewell voice of an age; he commingles with the firmament now."
"I just heard the news about Little Richard and I'm so grieved," wrote Bob Dylan. "He was my shining star and guiding light back when I was only a little boy. His was the original spirit that moved me to do everything I would do."
Listen to the best of Little Richard on Apple Music and Spotify.
Format:
UK English