Lola Young Returns With 'My Mind Wanders And Sometimes Leaves Completely'
Young has also shared a music video for 'Revolve Around You.'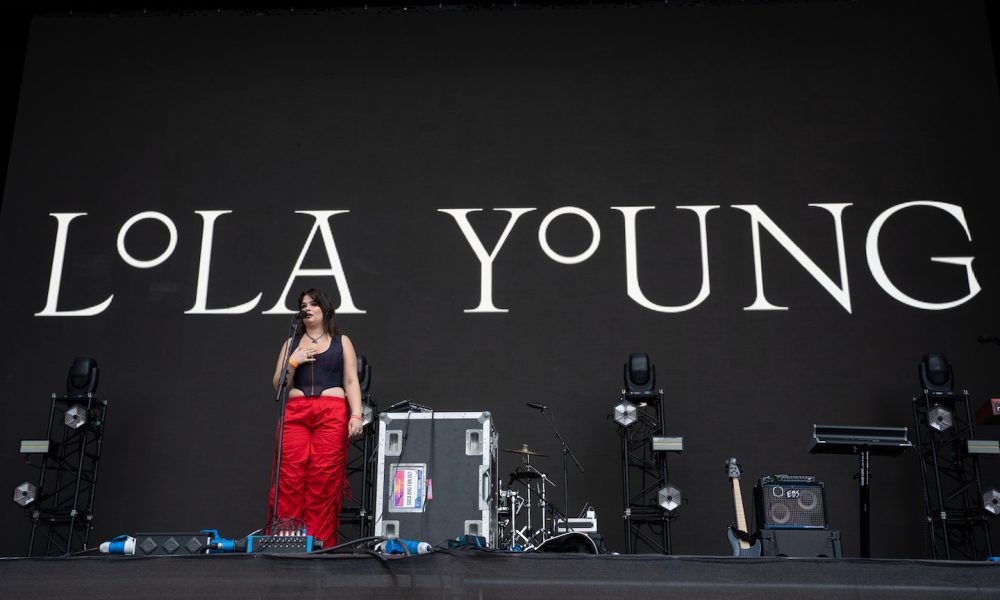 South London singer and songwriter Lola Young has returned with her brand-new project, My Mind Wanders And Sometimes Leaves Completely, out via Day One/Capitol Records.
To celebrate the release, Young has revealed "Revolve Around You" as the project's new single, alongside an accompanying music video.
Lola Young - Revolve Around You (Lyric Video)
"Revolve Around You" demonstrates the honest and raw sound Lola has crafted for herself and her new project. Lola's new single is accompanied by a music video shot by Pavillion Works, which displays a compelling performance from Lola as her lyrics orbit around her.
My Mind Wanders And Sometimes Leaves Completely begins a new era and sound for the 22-year-old artist. Stepping into a new light of expression, Lola explores new depths of her creativity whilst consistently drawing inspiration from her South London roots throughout the project.
Lola effortlessly blends a range of passionate vocals that enhance the emotions she is exploring with her casual wit and frankness, offering a genuine, insightful experience for fans. She collaborated with producers and songwriters like Frank Ocean's favorite Malay, Cass Lowe (Tinashe, Ray BLK), and Jim-E Stack (Charli XCX, Caroline Polachek) to put the record together. When speaking about her new project, Lola said, "It's my journey towards being a woman and figuring out who I am. It's almost me talking to myself, addressing the difficulties you go through growing up, your insecurities."
Opening with the previous single, "Stream of Consciousness", Lola's project takes listeners on a thoughtful demonstration of her mental processes and reasoning through the varied emotions she faces throughout her early adulthood. "Annabel's House" and "Pretty In Pink" embody Lola's vulnerability, with both piano-led ballads exploring the complexities around love.
While ballads are undoubtedly her thing, there's a distinctly London edge to Lola's music, bolstered by her love of old hip-hop and UK rap, evident in her previous single "Money" and viral hit "Don't Hate Me."
Buy or stream My Mind Wanders And Sometimes Leaves Completely.