Matteo Bocelli Announces Debut Album 'Matteo', Shares 'For You'
'Matteo' will be released on September 22 via Capitol Records.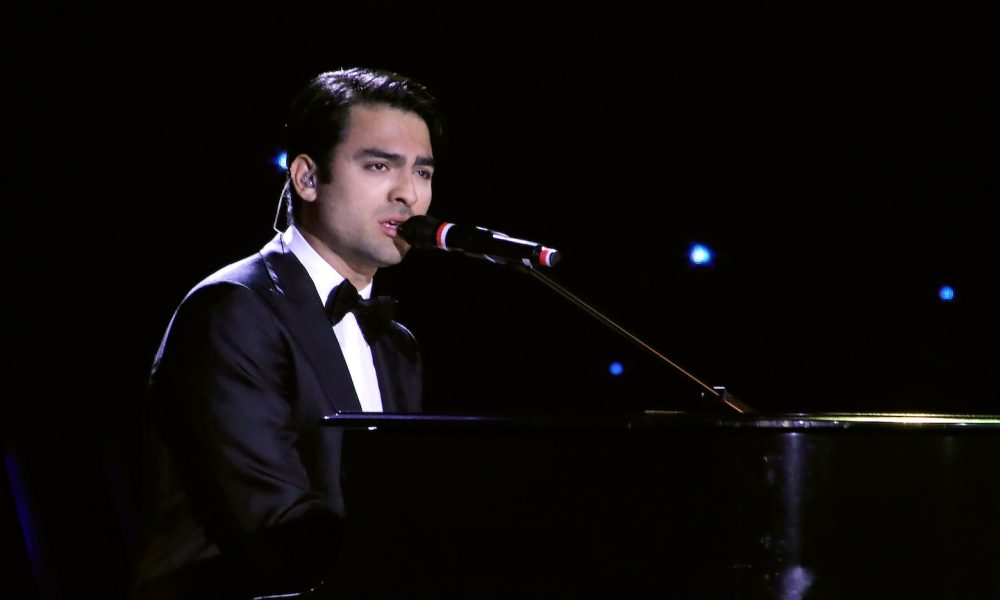 Five years after his first single release—"Fall on Me" with Andrea Bocelli—and two years after he stepped into the spotlight with his first solo single, Matteo Bocelli will release his debut album Matteo.
Set for September 22 release by Capitol Records, the 12-track album showcases a mix of songs in English and Italian, with writing and production contributions from Ed and Matthew Sheeran, PARISI (Ed Sheeran, Fred Again), Jesse Shatkin (Miley Cyrus, Sia, Kelly Clarkson) and Stuart Crichton (Kesha, Backstreet Boys, Louis Tomlinson), among others.
To celebrate the news, the acclaimed young artist unveiled "For You," the album's moving first single, in which he affirms his lifelong devotion to a childhood friend. Bocelli wrote the song with George Tizzard, Rick Parkhouse, Ryan Johnston, and Wayne Hector. PARISI and Red Triangle (Tizzard and Parkhouse) co-produced.
Matteo Bocelli said, "I'm super excited to be finally releasing my first album, and to know that soon I'll be playing these songs in person for fans around the world.
In the official video, which was also released today, Bocelli frequents a Milan coffee shop where, over time, he observes a young couple as they go from the thrill of early infatuation to passionate fights and painful separations. Giacomo Trulia directed "For You."
Target will be offering Matteo on CD with two bonus tracks ("If I Knew" and "Maledette Nuvole") and an exclusive poster. Matteo will be available on CD with an exclusive cover at the artist's online store.
Tickets go on sale today at 10:00 AM local time for Bocelli's first-ever headlining tour. The run will take him to 12 countries, including the U.S., over the course of 30 dates. He'll kick off the U.S. leg on November 25 at The Smith Center in Las Vegas, NV.
Matteo and his sister Virginia Bocelli joined their father Andrea Bocelli on his U.S. arena tour last December in support of their 2022 album A Family Christmas, which achieved No.1 status around the globe.