Offset, Cardi B, Rae Sremmurd And More Set For Rolling Loud Thailand
The event is set for Legend Siam in Pattaya on April 13-15.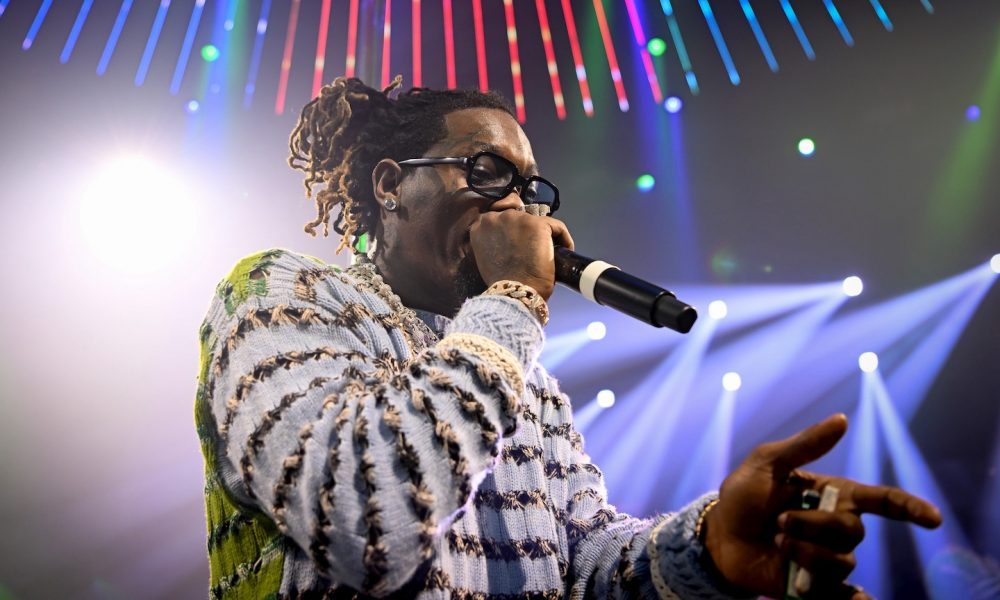 Rolling Loud has announced the star-studded lineup for Rolling Loud Thailand 2023. Headlined by Rae Sremmurd, Travis Scott, Cardi B, Offset, and more, the newly-announced lineup is an eclectic mix of current stars, respected veterans, and red-hot rap stars from Thailand and other Asian countries.
Bringing three action-packed days of hip-hop at a picturesque beachside location, Rolling Loud Thailand makes its debut at Legend Siam in Pattaya on April 13-15, 2023. Tickets for Rolling Loud Thailand are available now.
Beyond the headliners, Rolling Loud Thailand promises performances from Teriyaki Boyz, the Japanese rap group, Chris Brown, A$AP Ferg, and Ski Mask The Slump God, Waka Flocka Flame, Soulja Boy, Fat Joe, Central Cee, Ken Carson, Destroy Lonely, Bktherula, and more.
Rolling Loud Thailand continues Rolling Loud's international expansion, which kicks into high gear in 2023. This summer, Rolling Loud hosts three festivals in Europe: the second annual Rolling Loud Portugal, the first-ever Rolling Loud Rotterdam in The Netherlands, and Rolling Loud Germany in Munich. The main event, as always, is Rolling Loud Miami, which returns for its 8th edition on July 21-23, 2023 at Hard Rock Stadium.
The next stop on Rolling Loud's world tour is Rolling Loud California 2023, which returns to Los Angeles in just a few weeks. Headlined by Travis Scott, Future, and Playboi Carti, Rolling Loud California 2023 is the festival brand's first event in Los Angeles County since 2019. Hosted in Hollywood Park, on the grounds adjacent to SoFi Stadium, in Inglewood, CA, Rolling Loud California touches down on March 3-5, 2023.
It's an exciting time for Rae Sremmurd. Last week, the duo released "Sucka or Something." The new song from the iconic rap group has arrived via Eardrummer Records/Interscope Records.
As usual, the Mississippi brothers employ their dizzying lyricism over innovative production to craft an unforgettable earworm. The track follows their New Year's release "Torpedo" and is accompanied by a vibrant DIY-inspired music video.