Ronnie Wilson, Founding Member Of R&B Pioneers The Gap Band, Dead At 73
The Oklahoman multi-instrumentalist's passing was confirmed by his wife in a Facebook post published today.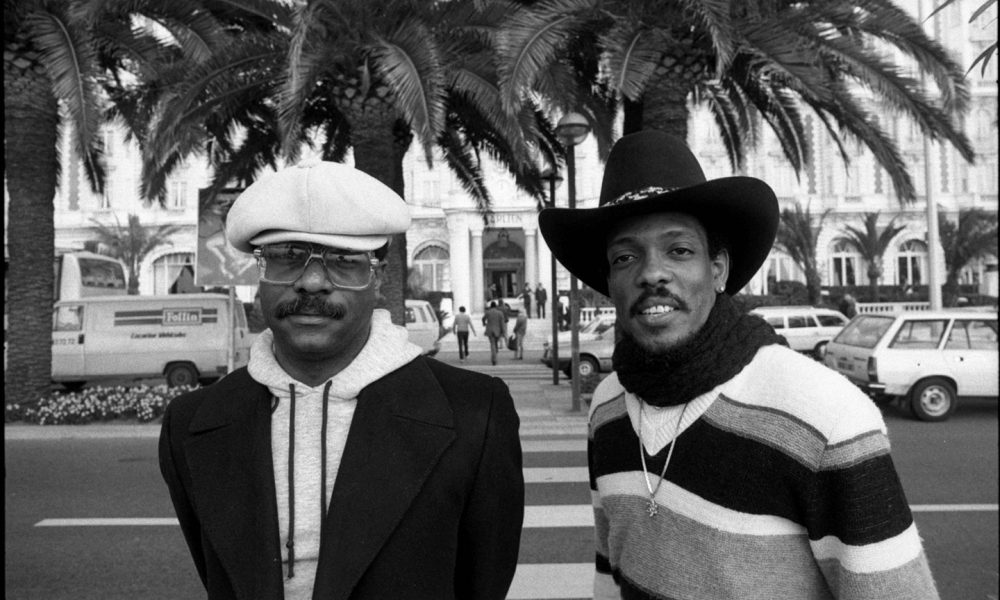 Ronnie Wilson, founding member of pioneering R&B stars the Gap Band, has died at the age of 73.
His passing was confirmed by his wife, Linda Boulware-Wilson, in a Facebook post published today, November 3.
"The love of my life was called home this morning, at 10:01am. Please continue to pray for The Wilson, Boulware, and Collins family, while we mourn his passing," she wrote.
"Ronnie Wilson was a genius with creating, producing, and playing the flugelhorn, Trumpet, keyboards, and singing music, from childhood to his early seventies. He will be truly missed!!!"
Wilson's widow says that her late husband had suffered a stroke last week, which put the star into a semi-coma that he never recovered from. He had reportedly experienced several strokes over the years.
Greenwood, Archer, and Pine
Born in Tulsa, the funk-pioneering polyglot had created the Gap Band in the late 60s along with his brothers Charlie and Robert. The group's name is an acronym for Greenwood, Archer, and Pine – three streets in a black neighborhood of their hometown of Tulsa, which were ransacked by a white mob during the 1921 Tulsa race massacre.
The sibling R&B squad skyrocketed to fame during the 70s and 80s, opening for major bands like the Rolling Stones, and lending support to the likes of Willie Nelson and Leon Russell. They received their first big break by acting as back-up band on fellow Oklahoman Russell's Stop All That Jazz album released in 1974.
Early on, the Gap Band took on a funk sound of the type in vogue during the early 1970s. This style failed to catch on, and their first two LPs, 1974's Magicians Holiday which was recorded at Russell's historic the Church Studio for his Shelter label and 1977's The Gap Band, on Tattoo (not to be confused with their 1979 album), failed to chart. It produced only two sub-Top 40 R&B chart entries, "Out Of The Blue (Can You Feel It)" and "Little Bit Of Love."
Afterwards, the group were introduced to Los Angeles producer Lonnie Simmons, who signed them to his production company, Total Experience Productions (named after his successful Crenshaw Boulevard nightclub), and managed to secure a record deal with Mercury Records. On their first album with Simmons, The Gap Band, they found notable chart success with "Shake," a Top 5 R&B hit in 1979.
Later that year, the group released "I Don't Believe You Want to Get Up and Dance (Oops!)" on their album The Gap Band II. Although the song didn't hit the Billboard Hot 100, it soared to No.4 on the US Billboard R&B chart, and the album went gold. The song, and the band's musical output as a whole, became closer to P-Funk in style, with expanded use of synthesizers and spoken monologues within songs. The song "Steppin' (Out)" also went Top 10 R&B.
"I Don't Believe You Want to Get Up and Dance (Oops!)" was renamed "Oops Upside Your Head" for UK release, and became a lasting club phenomenon. Not only did it turn into a major pop hit there, at No.6, but it became widely known as "the rowing song," prompting legions of dancers to sit in lines on the floor of clubs to "row" to its grooves. The single was an essential part of any mobile DJ's armoury; its durability in the UK was underlined by a 1987 mix that went Top 20.
I Don't Believe You Want To Get Up And Dance (Oops Up Side Your Head)
The Gap Band's new level of fame rose further with 1980's No.1 R&B and No.16 Billboard 200 hit, The Gap Band III. That album had soul ballads such as the romantic, mid-tempo No.5 R&B single "Yearning for Your Love," and funk songs such as the R&B chart-topper "Burn Rubber On Me (Why You Wanna Hurt Me)" and "Humpin.'"
They repeated this formula on the No.1 R&B album Gap Band IV in 1982 (the first album released on Simmons' newly launched Total Experience Records), which resulted in three hit singles: "Early In The Morning" (No.1 R&B, No.24 Hot 100), "You Dropped A Bomb on Me," (No.2 R&B, No.31 Hot 100), and "Outstanding" (No.1 R&B chart). 1983's Gap Band V: Jammin', also turned gold; its closing track, "Someday" (a loose cover of Donny Hathaway's soul classic "Someday We'll All Be Free") featured Stevie Wonder as a guest vocalist.
The group remained firm UK favorites through the 1980s, with a Top 5 hit in "Big Fun" in 1986 and other songs whose popularity was not matched by their chart peaks, notably "Outstanding," which became a much bigger single in 1990 for Britsoul singer Kenny Thomas.
The Gap Band continued recording during the late 1980s and 90s, releasing acclaimed studio sets such as Straight From The Heart and 1989's Round Trip for Capitol. In 2005, they were honored as a BMI Icon at the 57th annual BMI Urban Awards. The honor is only bestowed to creators who have been "a unique and indelible influence on generations of music makers."
Since the 1990s, many of the Gap Band's hits also have been sampled and/or covered by R&B and hip hop artists such as Brand Nubian, Tyler, the Creator, Ashanti, Blackstreet, Mary J. Blige, Ice Cube, Jermaine Dupri, Nas, Shaquille O'Neal, and Snoop Dogg.