The Greatest Jazz Artists, According to The BBC
The BBC sought to poll their listeners to celebrate the greatest jazz artists ever. Based on a shortlist from jazz presenters, here's the result.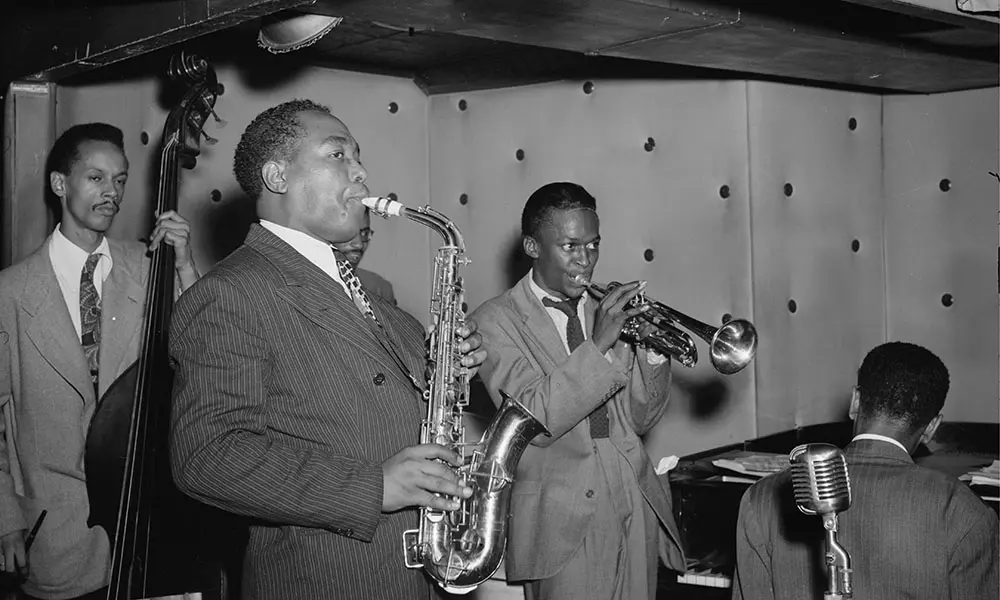 To celebrate the EFG London Jazz Festival, The BBC and Jazz FM in the UK created a pop-up jazz radio station over this past weekend. During the course of the weekend, there were programmes celebrating the greatest jazz artists of all time. These had been voted on by listeners and a top 10 created, from a list of 50 shortlisted musicians drawn up by a panel of BBC jazz presenters, Jazz FM presenters, jazz musicians, critics, and journalists.
According to BBC presenter Helen Mayhew, Miles Davis was "a very worthy musician to have been voted in" at the top of the 50 chart of the greatest jazz artists ever. "The epitome of cool and an iconic character, Miles was at the forefront of key developments in the sound of jazz through each decade of his long career," she added.
Describing the top 10 as "the best of the best," Radio 3's Geoffrey Smith said the first three positions were all occupied by "immortals" of jazz music. "Duke, the orchestral master; Louis, the father of us all; and Miles, the essence of the ever-changing contemporary spirit."
The Top 10 is here…
1. Miles Davis
2. Louis Armstrong
3. Duke Ellington
4. John Coltrane
5. Ella Fitzgerald
6. Charlie Parker
7. Billie Holiday
8. Thelonious Monk
9. Bill Evans
10. Oscar Peterson
The list of the ten greatest jazz artists was drawn from a list of 50 possible contenders. To some, it might look like a slightly strange and skewed list, but such is the nature of these things. Below are the rest of the top 50.
Abbey Lincoln
Art Blakey
Art Tatum
Betty Carter
Bill Evans
Billie Holiday
Bobby Wellins
Buddy Rich
Cannonball Adderley
Carmen Mcrae
Charles Lloyd
Charles Mingus
Charlie Haden
Charlie Parker
Count Basie
Dave Brubeck
Dianne Reeves
Dizzy Gillespie
Duke Ellington
Ella Fitzgerald
Esbjörn Svensson
Fats Waller
George Shearing
Gerry Mulligan
Gregory Porter
Herbie Hancock
Hugh Masekela
Jamie Cullum
Jan Garbarek
Jimmy Smith
John Coltrane
John Taylor
Keith Jarrett
Kenny Wheeler
Lester Young
Loose Tubes
Louis Armstrong
Mark Murphy
Mary Lou Williams
Miles Davis
Nina Simone
Norma Winstone
Ornette Coleman
Oscar Peterson
Pat Metheny
Sun Ra
Thelonious Monk
Tubby Hayes
Wayne Shorter
Woody Herman
Do you agree with this list of the greatest jazz artists ever? Let us know in the comments below and listen to our Jazz Giants playlist here.
Format:
UK English