Become A Part Of 'The Little Mermaid''s World With Live-Action Adaptation's Official Soundtrack
The OST features tracks sung by Halle Bailey – and a Korean counterpart by NewJeans' Danielle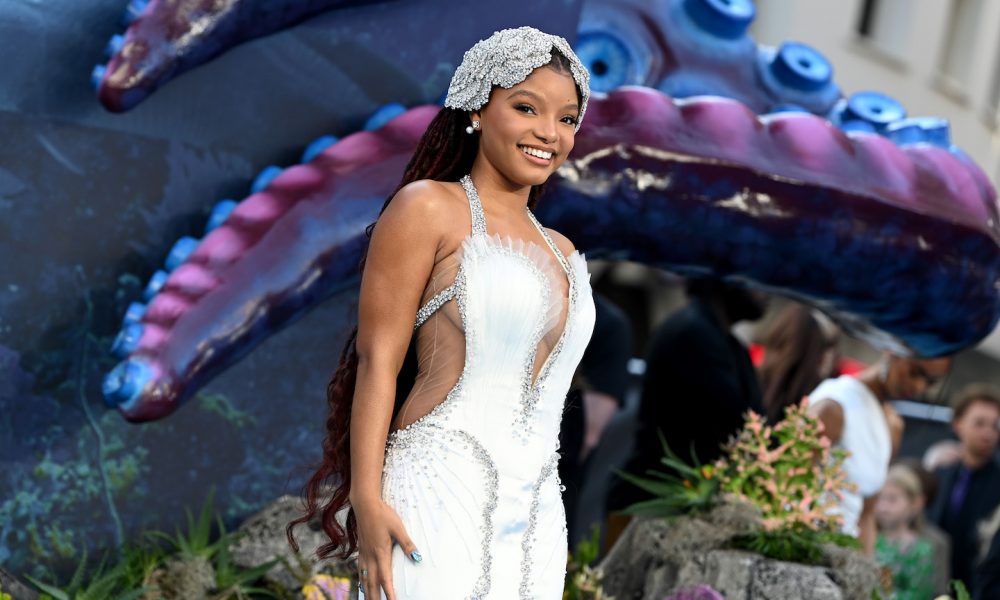 The official soundtrack to the new live-action adaptation of The Little Mermaid has been released ahead of the theatrical release of the movie.
The film will arrive in cinemas worldwide next week (May 26) and stars Halle Bailey as the titular character.
Bailey appears on the OST, singing the likes of "For The First Time" and "Part Of Your World." That latter track also features a Korean version sung by NewJeans' Danielle, who also provided the voice of Ariel for the Korean-language release of the movie.
As well as the original music and lyrics by Alan Menken and Howard Ashman from the 1989 film, the new version of The Little Mermaid features fresh lyrics from acclaimed writer and composer Lin-Manuel Miranda.
The Little Mermaid | Under The Sea
Elsewhere on the soundtrack, Awkwafina and Daveed Diggs deliver versions of "The Scuttlebutt" and "Kiss The Girl," while Melissa McCarthy sings "Poor Unfortunate Souls."
Speaking to The Face earlier this year, Bailey said: "What's beautiful about this version of The Little Mermaid is that it's a lot more modern. When we saw it, when we were younger, she gave up everything for the guy. But I don't think [that] reflects modern women today. So [now] it's more about Ariel finding freedom for herself because of this world that she's obsessed with."
In the new adaptation, helmed by visionary filmmaker Rob Marshall, Bailey, and the cast bring the classic love story of The Little Mermaid to life, following Ariel, a beautiful and spirited young mermaid with a thirst for adventure. The youngest of King Triton's daughters and certainly the most defiant, Ariel longs to find out more about the world beyond the sea and, while visiting the surface, falls for the dashing Prince Eric.
While mermaids are forbidden to interact with humans, Ariel must follow her heart. She makes a deal with the evil sea witch, Ursula, which gives her a chance to experience life on land but ultimately places her life – and her father's crown – in jeopardy.