The Weeknd Earns Fifth Diamond Certification With 'Earned It (Fifty Shades Of Grey)'
The Weeknd also shared a music video for his song 'Die For You.'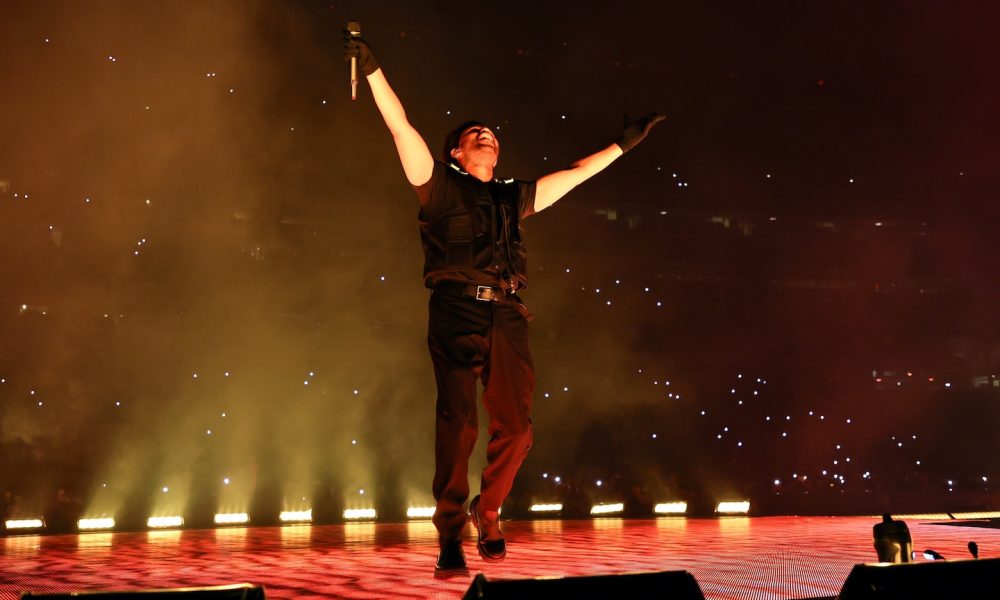 The Weeknd's smash "Earned It (Fifty Shades of Grey)" has notched a Diamond certification from the RIAA. This notably marks his fifth Diamond single following generational hits such as "The Hills," "Starboy" [feat. Daft Punk], "Blinding Lights," and "Can't Feel My Face." He also enters rarified air, becoming only the fourth artist to earn five or more Diamond certifications.
Shop the best of The Weeknd's discography on vinyl and more.
Notably, "Earned It" garnered an Academy Award nomination in the category of "Best Original Song" and picked up a GRAMMY Award for "Best R&B Performance." It graced both The Weeknd's 6x-platinum chart-dominating second full-length album, Beauty Behind The Madness, and the platinum-certified Fifty Shades Of Grey Original Motion Picture Soundtrack.
The Weeknd: Live at SoFi Stadium - Die For You
In other big news, The Weeknd released an official live video for "Die For You," which has experienced a staggering resurgence and captures his performance of the hit from SoFi Stadium previewing his HBO Special, airing on February 25.
Completing "the longest climb to #1 in U.S. radio history," it has also clinched No.1 on the Billboard Radio Songs Chart and vaulted into the Top 10 of the Billboard Hot 100, serving as his 16th Top 10 entry on the respective chart. Meanwhile, he broke into the Top 20 of the Billboard Global 200, scoring his 15th Top 20 in the process. The music video continues to close in on 60 million YouTube views, while the song has generated a seismic 1.2 billion Spotify streams. It cracked the Top 15 of the Global Spotify Chart and upped his monthly listeners on the platform to 98.4 million, making him "the No.1 most-listened to artist in the world on Spotify."
HBO presents the original concert special The Weeknd: Live At SoFi Stadium, debuting Saturday, February 25 (8:00 p.m. ET/ 5:00 p.m. PT) on HBO and will be available to stream on HBO Max. Presented at SoFi Stadium in Los Angeles, the concert special was taped in 2022 during the first U.S. leg of his "After Hours Til Dawn Tour" and features the singer performing top hits from his most recent studio albums, After Hours and Dawn FM.
Listen to the best of The Weeknd on Apple Music and Spotify.