Tom Jones Has Fans Asking For 'More' On Vintage 'Ed Sullivan' Performance
The Welsh singer delivered the much-covered number on the March 6, 1966 edition.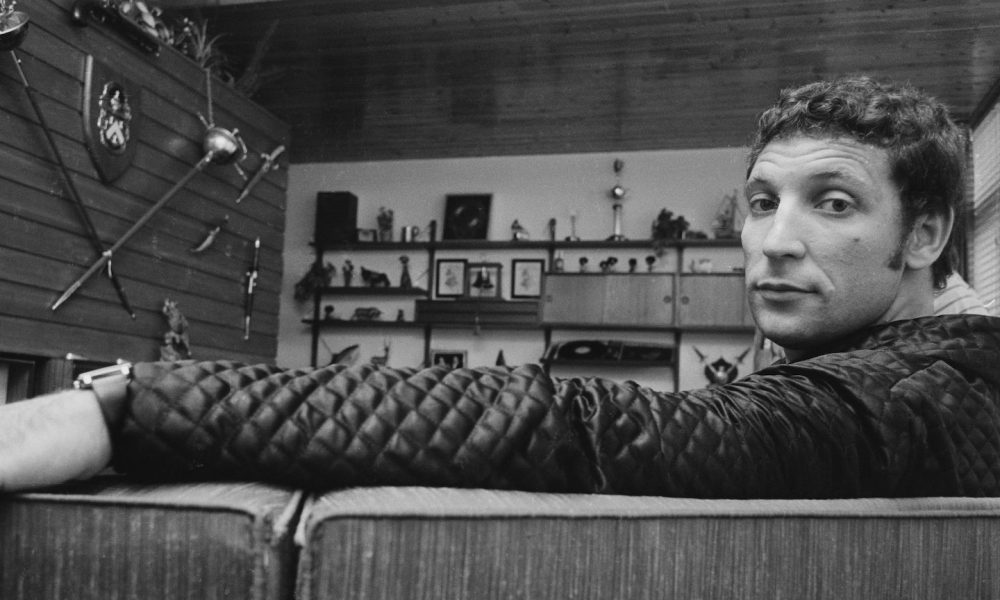 Tom Jones' typically impassioned performance of "More" on The Ed Sullivan Show is one of the latest additions to the official YouTube channel of the famed US variety series.
The Welsh singer delivered the much-covered number on the March 6, 1966 edition, which aired a couple of months after the release of his second album A-Tom-Ic Jones, on which the song featured. "More" was first known as "Ti Guarderò Nel Cuore" ("I Will Look Into Your Heart"), adapted as a pop song from Riz Ortolani and Nino Oliviero's instrumental version on their score for the 1962 Italian documentary Mondo Cane.
Tom Jones "More" on The Ed Sullivan Show
This version won the 1964 Grammy Award for Best Instrumental Theme, and was nominated for an Academy Award the same year. The Italian lyrics for the vocal version were by Marcello Ciorciolini, before Norman Newell adapted them into English. The best-known hit version in English was Kai Winding's 1963 release, which became a Top 10 single in the US. There were interpretations that year by the Ventures, Herb Alpert's Tijuana Brass, Jack Nitzsche, and jazzman Bill Evans.
As it became a standard, "More" was recorded by Frank Sinatra for his 1964 album It Might as Well Be Swing, and was cut the same year by Andy Williams and in 1965 by Duke Ellington, Nat King Cole, Ricky Nelson, and others.The song attracted many new versions each year until well into the 1970s.
Jones had made his first appearance on The Ed Sullivan Show in May 1965, as part of a weighty line-up also featuring the Rolling Stones and Dusty Springfield. He returned just six weeks later and became a frequent visitor throughout the 1960s. At the time of the show featuring "More," the Welsh star had just had a modest US chart entry with the title song for the film Promise Her Anything, starring Warren Beatty. That single was alongside "More" on the US edition of A-Tom-Ic Jones, as was his previous, more successful theme for Thunderball.
Watch all the latest archival videos from The Ed Sullivan Show on the program's official YouTube channel.