TWICE Unveils 12th Mini-Album 'Ready To Be' And Explosive 'Set Me Free' Video
The K-pop girl group also made an appearance on 'The Tonight Show' last night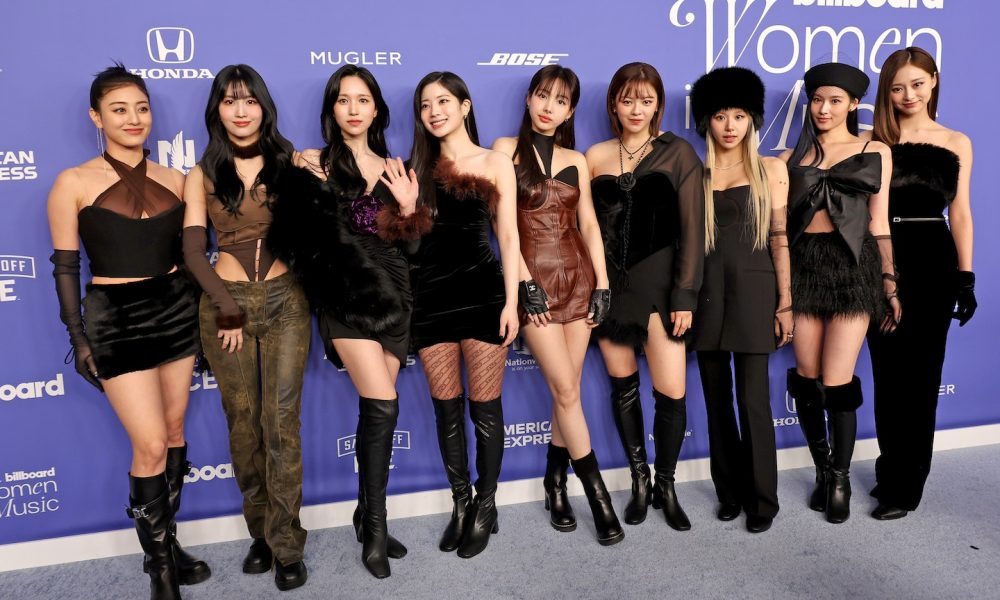 TWICE has shared its 12th mini-album, Ready To Be, alongside an explosive video for its lead single, "Set Me Free."
The record is the group's first multi-song release of the year and features the English-language pre-release single "Moonlight Sunrise." Its tracklist also boasts an English version of "Set Me Free."
In the accompanying video for the Korean version of "Set Me Free," the nine-member girl group starts and ends by blowing up a set of buildings adorned by neon signs. In the scenes in between, they dance in a glacial landscape, take control of the cameras on their movie set, do each other's make-up, and get stuck into editing the film they've captured.
TWICE performed "Set Me Free" live for the first time last night (March 9) on The Tonight Show Starring Jimmy Fallon. The women performed on a stage lit up by strobing blue lights as they delivered the song's choreography. In the chorus, a screen behind the group showed the song's title when it was mentioned in the lyrics.
TWICE: SET ME FREE | The Tonight Show Starring Jimmy Fallon
Ahead of the release of Ready To Be, TWICE's label JYP Entertainment announced that the group had broken its personal pre-order record. The new mini-album racked up more than 1.7 million pre-orders.
That figure makes Ready To Be only the fifth record by a K-pop girl group to surpass 1 million pre-orders, joining TWICE's Between 1&2, BLACKPINK's THE ALBUM and BORN PINK, and aespa's Girls on that list.
Earlier this week, it was announced that TWICE will be opening its own dedicated world in Roblox. TWICE Square will be an "immersive virtual world" that will form the "first-ever persistent fan hub on the global gaming platform."
TWICE Square will allow the group's fans – known as ONCE – to connect with other fans virtually and even the group itself. Users will be able to leave notes for the TWICE members, take selfies that will then be shareable on social media, and – for age-verified users – use a voice chat function.
It will also feature two mini-games – an escape room named after "Set Me Free" and a timed trivia challenge.
Ready To Be tracklist:
1. "Set Me Free"
2. "Moonlight Sunrise"
3. "Got The Thrills"
4. "Blame It On Me"
5. "Wallflower"
6. "Crazy Stupid Love"
7. "Set Me Free (Eng)"