Valley Announce Hotly Anticipated Second Album 'Lost In Translation' And Share 'Throwback Tears'
The Toronto four-piece capture mid-20s explorations on the new album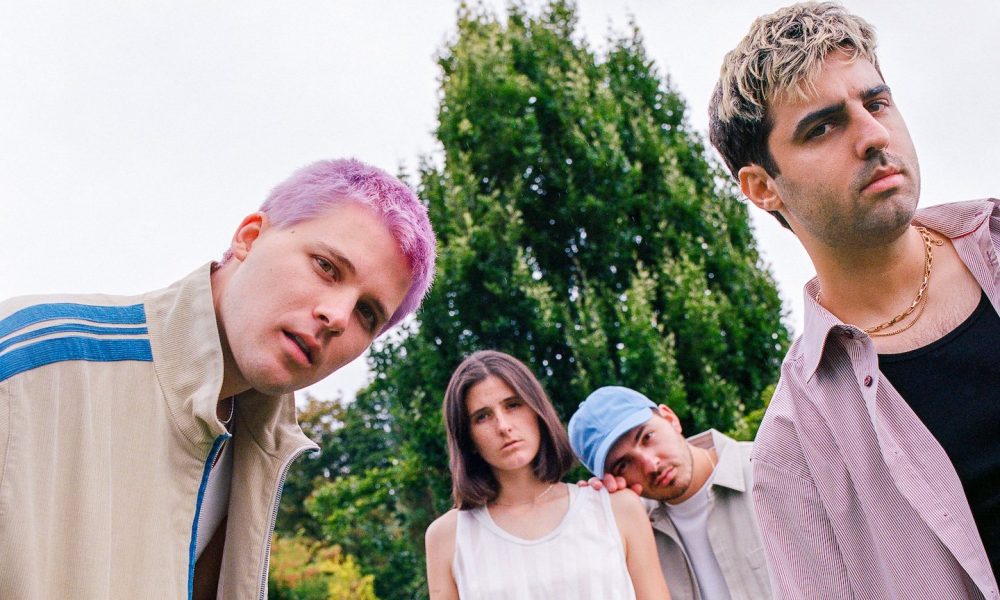 Valley have announced their hotly-anticipated second album, Lost In Translation, and shared the first single from it in "Throwback Tears." 
"I ain't crying throwback tears over you/Said you needed space, so I went to the moon," lead vocalist Rob Laska sings over a minimal alt-pop backing. "Looking back, I'm glad we broke up/I ain't crying throwback tears/Crying throwback tears over us." 
The track brings a fresh perspective to songs about old relationships – one that feels at peace and settled in closure. "'Throwback Tears' describes the moment of relief when you've actually moved on…but actually," drummer Karah James explained in a press release.
Valley - Throwback Tears (Official Visualizer)
"It's the moment you build a bridge, one snotty Kleenex at a time, and get over it to find a pot of gold at the end filled with self-love, growth and epiphany. 'Throwback Tears' is an ode to taking control of our own sadness and defeat and never looking back. It's the cheeky 'last words' to that person that broke your heart, they wanted space so you went to the moon."
"Leading with 'Throwback Tears' as the first single always felt right," Laska added. "It has cheeky new year, new me energy. Sad yet playful, which we always gravitate to with our production and lyrics. It very much feels like the door swinging open to a breakbeat and us asking you to step into the new sonic world we've created around Lost In Translation." 
"Throwback Tears" will be followed by Lost In Translation on June 23, via Capitol Records/Universal Music Canada. The record is the successor to Valley's 2019 debut MAYBE and finds the band evolving from that earlier album's "coming-of-age story." 
Lost In Translation captures the four members' explorations as they navigate their mid-20s and question who they are and what's important to them. "Between MAYBE and now, we've done more soul-searching together than ever," Laska said. 
"We've traveled the world, we've accomplished a lot we never thought was possible. We've followed every single path to get nowhere and everywhere. It's a very caught in a thought and seeking album. It poses more questions than answers. It's honest, it's confusing, it's pop, it's nostalgic, it's black and white, its colorful, it's unpredictable, it's simple, it's Valley, Lost In Translation." 
Valley returned last year with the hopeful single "The Problem Song," a track that offered positivity in the face of personal issues. Shortly after its release, the band traveled to Seoul to perform at the Slow Life Slow Live Festival – their first show outside of North America. A four-track EP recorded at that gig, Live In Seoul, was later released.