Sean Ono Lennon Makes Virtual 'Wish Tree' For Mother Yoko's 90th Birthday
Clicking on the interactive tree image reveals messages from around the world.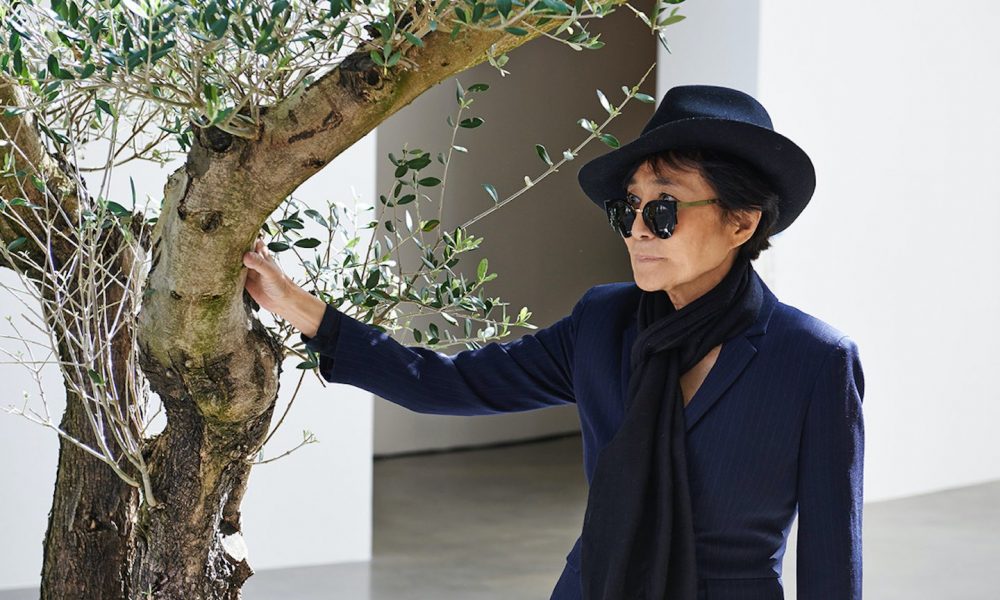 Sean Ono Lennon has made a virtual "Wish Tree" to mark the 90th birthday last Saturday (18) of his mother, Yoko Ono.
Shop the best of Yoko Ono's catalog on vinyl.
The tree gives people all over the world the chance to post their wishes online and, in association with One Tree Planted, plant real trees in Yoko's honor. The website has now launched at www.wishtreeforyokoono.com.
The concept of the Wish Tree was introduced in 1996, since which time Yoko has collected almost two million wishes from more than 200 physical installations in over 35 countries. The site now allows for such messages to be posted online, and clicking on the interactive tree image reveals missives from around the world. Visitors can also make either one-off or monthly donations to "turn wishes into real trees" with the help of One Tree Planted.
Kiss Kiss Kiss (Remastered 2010)
In her original instructions for the Wish Tree, Ono wrote: "Make a wish, write it down on a piece of paper, fold it and tie it around a branch of a Wish Tree. Ask your friend to do the same. Keep wishing until the branches are covered with wishes." Wish Tree For Yoko Ono has been realized by James Swindells and Loud Beings for Sean Ono Lennon.
After her birthday, Yoko wrote on social media: "Thankyou, thankyou, thankyou for all the beautiful birthday wishes! I'm a very lucky girl. I love you! Lots of love, yoko." Among other gestures of celebration of her landmark, the Imagine Peace Tower posted: "IMAGINE PEACE TOWER on Viðey Island is now lit all night till dawn in honour of @YokoOno's 90th Birthday as a gift from the people of Reykjavík."
In other news, Ono and her son have authorized the newly-completed documentary Daytime Revolution, directed by Erik Nelson, which tells the story of the week in 1972 in which John Lennon and Yoko co-hosted The Mike Douglas Show. It will include footage from the archives of each of the five episodes they introduced, plus interviews with surviving guests and unseen behind-the-scenes accounts.
Buy or stream GIMME SOME TRUTH. The Ultimate Mixes.