Yeah Yeah Yeahs Announce East Coast Concerts
The first of three shows will kick off at the MGM Music Hall in Boston on November 6.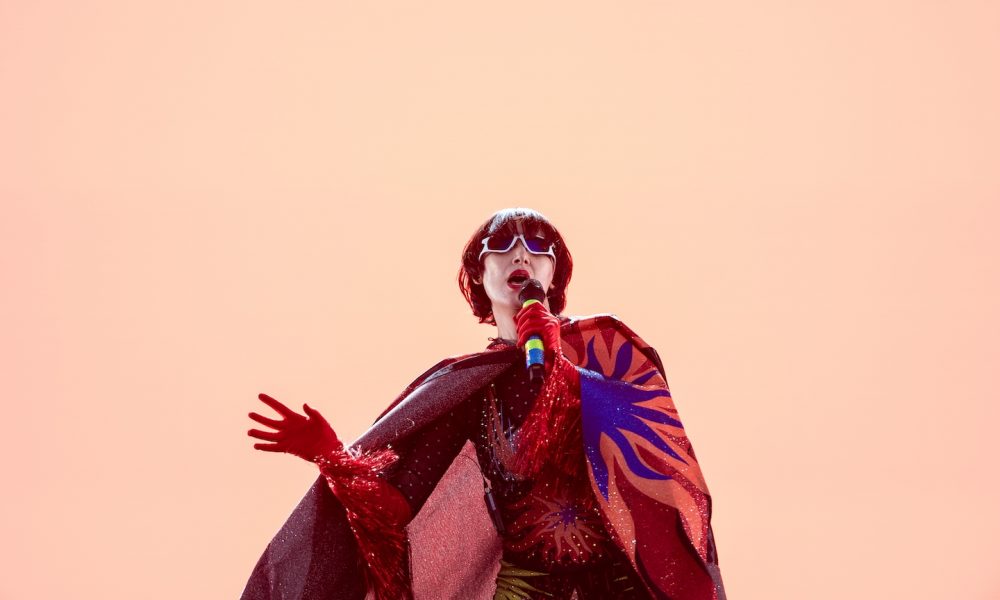 Yeah Yeah Yeahs have announced a trio of concerts in North America later this year.
The New York band will kick off their run at the MGM Music Hall in Boston on November 6, The Met in Philadelphia on November 8 and History in Toronto on November 11.
Tickets, which you can purchase here, go on sale this Friday (September 15) at 10am EST (3pm BST) and a presale will be held tomorrow at the same time.
Back in April, to mark the 20th anniversary of their landmark debut album Fever To Tell, Yeah Yeah Yeahs' There Is No Modern Romance documentary premiered on the band's official YouTube channel.
There Is No Modern Romance was previously included as one of the extra features with the expanded boxset edition of Fever To Tell, issued though Interscope/UMe in 2017 to celebrate the album turning 15. The deluxe Fever To Tell also featured unreleased demos, previously unreleased songs such as "Shake It" and "Phone Jam," in addition to B-sides and the complete documentary.
Featuring behind-the-scenes footage, There Is No Modern Romance captures what has been described as the "near downfall" of the band on their 2003 UK tour, though it also includes plenty of footage from their famously chaotic live shows from the period. The documentary was directed by Karen O's NYU classmate and good friend Patrick Daughters, who also helmed the band's first music videos for "Maps" and "Date With The Night."
Fusing together blistering garage rock with punk's attitude and danceable rhythms, the Yeah Yeah Yeahs helped bring rock music back to the dance floor. While The Strokes may have lit the fire of New York's nascent rock revival, the Yeah Yeah Yeahs kept it burning in the boroughs, setting the scene for the city's DIY rock scene.
Released in 2003, Fever To Tell would become the blueprint for the indie-rock sounds that emerged in early 00s and beyond. Thanks to Nick Zinner's propulsive guitar and Brian Chas's thunderous drums the New York trio could excel with gritty bangers like "Date With The Night" and "Y Control" and scorching love anthems like "Maps" – the song that put them on the map after receiving heavy play on MTV and rackking up numerous  accolades at the MTV Video Music Awards that year.
Visit Yeah Yeah Yeah's official website for more information.