Best Male Jazz Singers: An Essential Top 25 Countdown
From gravelly-voiced icons such as Louis Armstrong, to super-smooth singers like Frank Sinatra, these are the 25 best male jazz singers of all time.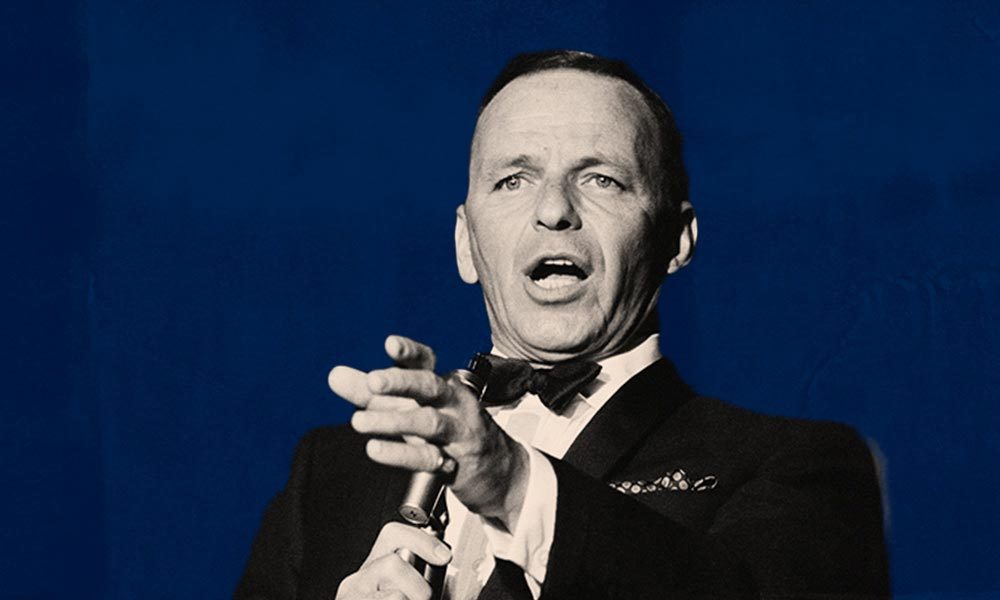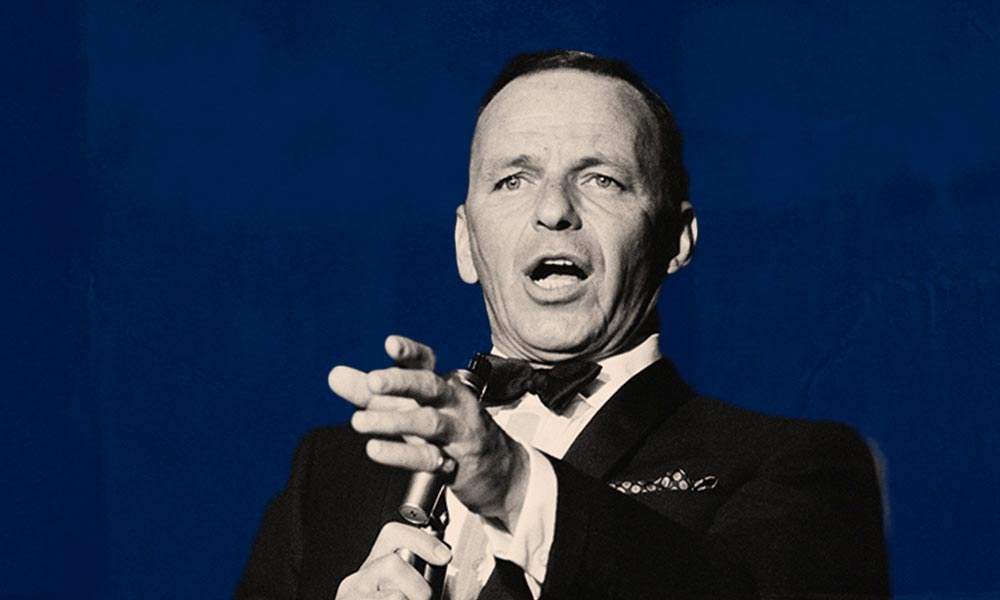 What defines a jazz singer? Is it the musical language they use or the nature of the material they inhabit? Is it a flair for improvisation or the ability to emote convincingly? Or is it just sounding and looking cool? The truth is, there are so many questions to consider when trying to pin down exactly what distinguishes a jazz singer from other types of vocalists. What's clear, though, is that the best male jazz singers have something unique that arguably makes them the greatest singers to walk the earth.
All the artists in the following list of The 25 Best Male Jazz Singers Of All Time have got "it," but their talents are tremendously varied. Some croon mellifluously, others scat and spin melodies out of thin air like an improvising bebop horn player. Then there are those that have perfected the art of vocalese and have authored hip, witty lyrics to the melodies of some of jazz's biggest instrumental tunes.
While you're reading, listen to our Greatest Male Jazz Vocals playlist.
Despite their differences and unique talents, what the best male jazz singers have in common is that they all know how to swing and take a wild ride with a syncopated beat; they all possess a sense of feel, musicality and timing that is second to none. And, just as importantly, they can take any song and make it sound like they wrote it themselves. Other people's words become their words. Other people's feelings become their feelings. They bring the music alive. They give it credibility and meaning. They make it real for the rest of us. In short, they make us believe.
Frank Sinatra - Fly Me To The Moon (Live At The Kiel Opera House, St. Louis, MO/1965)
Given that they are accomplished and bona fide masters of the art of vocal jazz, it seems almost churlish to rank the best male jazz singers at all. How do you prove that Sinatra is really better than Satchmo, or Jon Hendricks more skilful than Mel Tormé? This list, like all lists of its kind, is undoubtedly subjective. Having said that, it's not solely about personal preference. Indeed, other factors have influenced each singer's position here, including the uniqueness of their talent, along with their influence, impact and innovative qualities.
Ultimately, though, this list of the best male jazz singers of all time isn't intended to be definitive, nor does it pretend to be the final word on male jazz singers. Rather, its function is to stimulate music fans and provoke healthy debate and meaningful conversation.
Now's the time, then, to cut straight to the chase and find out who's made the grade among the best male jazz singers in history…
25: Jackie Paris (1924-2004)
This soft-toned, lithe-voiced Italian-American crooner from New Jersey was purportedly Ella Fitzgerald's favorite male singer. Paris started out as a child tap dancer in the world of vaudeville theatre before transforming himself into a jazz singer who played guitar and led his own trio from the late 40s into the early 50s. An adherent of bebop, Paris performed alongside Charlie Parker and Charles Mingus. Despite reaping acclaim and winning several awards at the dawn of his career, the singer lost his momentum when the 60s arrived, and recorded only sporadically thereafter.
24: Mose Allison (1927-2016)
Originally from Tippo, Mississippi, the genial, gentle-voiced Mose John Allison was a philosophy graduate who rose to fame as a singer-songwriter who fused blues with jazz and wrote lyrics that were flecked with humor, wry social observations, and spiked with ironic barbs. He made his first LP in 1957 and recorded his final album in 2010; along the way, Allison accrued a legion of fans, among them Tom Waits, Georgie Fame, The Who's Pete Townsend and rock band Pixies – proof, if any more were needed, that Allison was one of the best male jazz singers of all time.
23: Cab Calloway (1907-1994)
With his sharp, pencil-thin moustache, Rochester-born Cabel Calloway III will forever be affiliated with Harlem's legendary Cotton Club, where he rose to fame in the 30s. A versatile vocal acrobatic who could scat, croon, holler and use his voice as a highly rhythmic percussion instrument, Calloway is chiefly remembered for his immortal swing-era anthem "Minnie The Moocher," which, thanks to its infectious chorus, earned him the nickname The Hi-De-Ho Man. Calloway was famed for his zany humor and using hipster argot. He also appeared in several movies, among them The Blues Brothers.
22: Leon Thomas (1937-1999)
Hailing from Miles Davis' hometown, East St Louis, Illinois, Thomas perfected the jazz yodel as his major vocal trait. Though he stands out among the best male jazz singers for being regarded chiefly as an avant-garde singer, he first recorded with Count Basie's band in the mid-60s before teaming up with spiritual jazz maven Pharoah Sanders at the end of the same decade (he can be heard on Sanders' classic track "The Creator Has A Master Plan"). As well as his famous yodel, Thomas possessed a resonant, soul-drenched baritone and had a natural affinity for blues music. He sang with Santana in the 70s but is best remembered for the solo albums he recorded for producer Bob Thiele's Flying Dutchman label between 1969 and 1973.
21: Andy Bey (born 1939)
Blessed with a pliable, supremely expressive baritone voice, this Grammy-nominated New Jersey singer fused soul and gospel elements with jazz and created an instantly identifiable style. From his late teens, Bey led a trio with his two female siblings, Andy And The Bey Sisters, who recorded three albums for RCA and Prestige in the 60s before Bey went solo. In the early 70s, he worked with saxophonist Gary Bartz and, later during the same decade, he released the classic album Experience And Judgement on Atlantic, which put a cosmic, funkafied slant on soul jazz. Though he's a year shy of his 80th birthday, Bey still continues to record and perform.
20: Gregory Porter (born 1971)
From Bakersfield, California, the man dubbed jazz's "capped crusader" is fêted like a pop star and earns his place among the best male jazz singers of all time thanks to having single-handedly brought the art of jazz singing back into the mainstream in a substantial and profound way. Porter's voice is a buttery baritone that was raised on a nutritious soul-food diet of Mahalia Jackson and Nat "King" Cole. As well as being a significant singer, Porter also practices self-sufficiency, preferring to write his own material rather than relying on jazz standards (a tribute album to his icon, Nat "King" Cole & Me, notwithstanding). He's unequivocally the king of vocal jazz right now.
Gregory Porter - Liquid Spirit (Official Music Video)
19: Al Jarreau (1940-2017)
A vocal acrobat from Milwaukee, Wisconsin, Al Jarreau is best remembered by the wider general public for singing the hit theme song to the popular 80s TV series Moonlighting. The son of a minister, he first sang in church but put his aspirations of pursuing a music career on the back burner when he studied psychology at college. After his graduation, however, the call of music was too strong and, by the late 60s, Jarreau was performing regularly. He released his debut album, a stylish and seamless meld of jazz, funk and R&B, in 1975, and it kick-started a career that reaped seven Grammys and reached its commercial apogee in the 80s.
18: Joe Williams (1918-1999)
With his dynamic delivery and charismatic presence, Joe Williams was the quintessential big band jazz singer. Born in Georgia and raised in Chicago, he began singing professionally in the late 30s, though his first notable employment was in Lionel Hampton's band in the 40s. It was in the 50s, however, when he truly blossomed, as the featured singer in Count Basie's band. Williams stayed with Basie until 1961, but periodically reunited with his former employer in succeeding decades. Williams' virile, blues-saturated voice also lit up recordings by the Thad Jones/Mel Lewis Orchestra, George Shearing and Cannonball Adderley.
17: Mark Murphy (1932-2015)
Though he received six Grammy nominations during his long career, Syracuse-born Murphy – who is not alone among the best male jazz singers for also having a career as an actor – never won that coveted award, though he was a four-time winner of DownBeat magazine's poll of the best male jazz singers. A true jazz musician at heart, Murphy's métier was vocal improv. Not only could he improvise like a horn player but he was also a master of a technique known as vocalese – writing lyrics to pre-existing jazz instrumentals, including, most famously, Oliver Nelson's "Stolen Moments" and Freddie Hubbard's "Red Clay." A prolific artist, Murphy recorded almost 50 albums between 1956 and 2013.
16: Al Hibbler (1915-2001)
Born without sight, this velvet-voiced baritone crooner from Tyro, Mississippi, sang in his school choir before being seduced by the sound of the blues and becoming a singer of what devout religious folk called "the Devil's music". When he was 20, Hibbler auditioned for Duke Ellington's band, got turned down and then served his musical apprenticeship with saxophonist Dub Jenkins and, later, pianist Jay McShann. In 1943, Hibbler passed his second audition for Ellington and stayed with the jazz aristocrat into the early 50s. Later in the same decade, Hibbler scored a US R&B chart-topper with "Unchained Melody," as well as enjoying some pop hits. He also appeared on jazz albums by Count Basie, Roland Hanna and Rahsaan Roland Kirk.
15: George Benson (born 1943)
From Pittsburgh, Pennsylvania, Benson was a child prodigy who sang and played ukulele, and cut his first single, aged 11, in 1954, under the name Little Georgie Benson. In the 60s, Benson blossomed into a prodigiously talented, fleet-fingered soul jazz guitarist influenced by Charlie Christian and Wes Montgomery. It was only in the 70s that he fully embraced singing, re-launching himself as a vocalist at Warner Bros and scoring a massive pop hit with "This Masquerade." Benson's forte is singing scat vocals while doubling the melody on his guitar. Later in his career, he, like Gregory Porter, recorded a tribute album to another one of the best male jazz singers of all time, Nat "King" Cole.
14: Mel Tormé (1925-1999)
Once described by noted singer/actress Ethel Waters as "the only white man who sings with the soul of a black man", Chicago-born Tormé was a precociously talented juvenile actor, drummer and singer who wrote his first song aged 13, in 1938. His first hit, "Lament To Love," recorded by big-band maestro Tommy James, came three years later. As well as being a prolific recording artist from the mid-40s onwards, Tormé appeared in myriad movies and TV shows. His unique sound – whose sonorous mellowness earned him the nickname The Velvet Fog – melded bebop improv with a swing sensibility. Today, Tormé is mostly remembered as the co-writer of the perennial Yuletide favorite "The Christmas Song" – not the only star in this list of the best male jazz singers to have reached millions with definitive recordings of Christmas classics.
13: Billy Eckstine (1914-1993)
Combining a well-rounded, resonant bass-baritone with clear diction and a tremulous vibrato, William Clarence Eckstine (aka Mr. B) came from Pittsburgh, Pennsylvania, and rose to fame in Earl Hines' band in 1939. Though at heart a crooner with a swing background, Eckstine embraced the bebop movement in the mid-40s and featured rising stars Charlie Parker, Dizzy Gillespie, Dexter Gordon and Miles Davis in his progressive band from that time. He recorded 42 albums between 1950 and 1986, for labels as varied as MGM, EmArcy, Motown and Stax, and racked up 11 US pop hits, including his signature song, "I Apologize," in 1951.
12: Oscar Brown Jr (1926-2005)
The son of an eminent black Chicago lawyer, it was originally assumed that Brown would follow his father into the legal profession. He had other ideas, however, and dabbled with advertising and acting, then spent some time in the army before focusing on songwriting. When gospel singer Mahalia Jackson covered his ballad "Brown Baby," in 1960, the 34-year-old songwriter got a deal with Columbia and started his own recording career. Mixing soul with jazz and blues, Brown patented a cool, hipster style that addressed cultural and socio-political concerns but which was also suffused with humor, wit, and irony.
11: Kurt Elling (born 1967)
A native of the fabled Windy City, this formidable Grammy-winning Chicago singer is regarded by many critics as one of the best male jazz singers alive today. Influenced by Chet Baker and Mark Murphy, Elling phrases and improvises like a horn player and is also a master of vocalese. He brings a keen intelligence as well as a sense of deep feeling to his music. In addition to being able to interpret jazz standards as if they were written especially for him, Elling is also a capable songwriter whose sense of sonic adventure means that he is keen to expand his musical horizons. He spent ten years at Blue Note before switching to Concord, and now resides at Sony's OKeh imprint.
10: Bobby McFerrin (born 1950)
From Manhattan, New York, McFerrin is a veritable one-man vocal orchestra. Also, he is that rare phenomenon in modern times: a jazz singer who has scored a No.1, triple-Grammy-grabbing US pop hit, in the shape of the a cappella feel-good anthem, "Don't Worry, Be Happy," for which the singer overdubbed various vocal effects to create the song's jaunty accompaniment. That was in 1988, and while it was undoubtedly a significant record in McFerrin's career, it does not define him stylistically. McFerrin is a fiercely versatile and eclectic vocalist whose innovative recordings have straddled jazz, blues, Caribbean, and even classical music – making him one of the most eclectic entries in this list of the best male jazz singers of all time.
9: Jimmy Rushing (1901-1972)
This legendary blues belter from Oklahoma City was renowned for his powerful stentorian delivery as well as his dynamic vocal range, which could rise from a gravelly baritone to a silky tenor. Though he was short and portly – his nickname was Mr. Five By Five, which alluded to his purported height and girth – Rushing was a giant among blues-influenced jazz vocalists and made his name singing with Count Basie's big band between 1935 and 1950. Though typecast as a blues shouter, Rushing's vocal phrasing was more elegant than that suggests, and he proved on numerous occasions that he was just as at home singing sentimental ballads as he was handling swinging uptempo material.
8: Chet Baker (1929-1988)
Like Louis Armstrong before him, Chesney Henry Baker was a trumpeter who also sang. Though he was born in deepest Oklahoma, with his matinee-idol looks Baker became the Adonis-like poster boy of West Coast cool jazz in the 50s and first made his mark playing in Gerry Mulligan's band, where he recorded an immortal version of "My Funny Valentine." While his horn playing could be spare yet lyrical and elegant, Baker's vocals were almost lachrymose, conveying a sleepy-eyed melancholy delivered in a sonorous, soulful tone. Sadly, drug addiction blighted Baker's career and he died at the age of 58, in Amsterdam, after apparently falling from a second-floor window.
Time After Time (Vocal Version)
7: Jon Hendricks (1921-2017)
Originally from Ohio, the late Jon Hendricks' reputation as one of the best male jazz singers in history was confirmed when critics started giving him nicknames such as The Poet Laureate Of Jazz and The James Joyce Of Jazz. Both these descriptions reflected Hendricks' skill as a wordsmith, plus his ability to write witty lyrics to existing jazz instrumentals and perform them in a vocalese fashion. He first appeared on the radar of the wider public in the late 50s and early 60s, as one third of the acclaimed bebop-influenced vocal trio Lambert, Hendricks & Ross, who were renowned for their melodic and harmonic invention. Hendricks also recorded under his own name and guested on LPs by Thelonious Monk, Art Blakey and The Manhattan Transfer.
6: Johnny Hartman (1923-1983)
One of jazz's unsung crooners, Louisiana-born/Chicago-raised Hartman boasted an orotund, honey-coated voice whose caressing opulence was ideally suited to romantic ballads. His career started in the 40s when he won a talent contest whose reward was working for a week with pianist Earl Hines' band. Hines kept the singer on for a year and, after that, Hartman sang with Dizzy Gillespie and Erroll Garner before making his debut album for Bethlehem in 1956. In 1963, Hartman was invited by saxophonist John Coltrane – who recalled seeing the singer at the Apollo Theatre in 1950 – to collaborate on a vocal album released on Impulse! as John Coltrane And Johnny Hartman. Hartman recorded several solo albums for the same label but gradually fell into obscurity and died of lung cancer, aged 50.
5: Jimmy Scott (1925-2014)
Possessing an angelic countertenor voice, "Little" Jimmy Scott – as he was dubbed by Lionel Hampton during his stint in the vibraphonist's band – was an influential singer whose sinuous phrasing left an indelible imprint on Billie Holiday, Ray Charles, Frankie Valli and Nancy Wilson – more than enough to earn him a place among the best male jazz singers of all time. The unique, androgynous timbre of Scott's voice resulted from a rare genetic syndrome that left him with a pre-pubescent tone. His career initially blossomed in the 40s and 50s, but he fell into obscurity in the 70s. Two decades later, however, Scott staged a stunning career renaissance that resulted in him recording a raft of albums which were greeted with widespread acclaim and garnered a plethora of accolades.
4: Ray Charles (1930-2004)
Originating from Albany, Georgia, Ray Charles Robinson had lost his sight by the time he was seven, but grew to become one of the most accomplished musicians of his generation. Though he fell deeply under the spell of singers Nat "King" Cole and Charles Brown, he was eventually able to shrug off their influence and find his own voice. He came on the radar of many Americans during the late 50s when he controversially merged the spirituality of gospel music with the sensuality of the blues, creating a unique hybrid style. His immediately recognizable voice, with its gospel inflections, was a versatile, expressive instrument as much at home with the syncopated sophistication of jazz as it was with storytelling simplicity of country music. Earning himself the nickname The Genius, Charles also had a hand in the invention of soul music, and is one of the most versatile talents in this list of the best male jazz singers of all time.
3: Louis Armstrong (1901-1971)
With his unmistakable gravelly bark of a voice, Louis "Satchmo" Armstrong was one of jazz's early male singing stars. He rose to fame as a dazzlingly virtuosic trumpet player in the New Orleans jazz scene of the 20s, but the alluring texture of his voice – imagine sandpaper dipped in honey – and its down-home Southern charm helped to accelerate his fame as his career progressed. Even though the bebop revolution of the mid-40s changed the trajectory of jazz music, Armstrong's popularity remained undiminished in the succeeding decades and he was revered as an ambassadorial figure for the music he helped to develop and define.
Louis Armstrong - What A Wonderful World (Official Video)
2: Nat "King" Cole (1919-1965)
Soft as a sigh and sleek as satin, Nat Cole's voice was a thing of immense beauty. Delicate in its sensitivity and yet supple, strong and masculine, it could transform the most banal lyrics into sublime poetry. Like Louis Armstrong before and George Benson after him, Cole was a prodigiously talented instrumentalist (in this case, a pianist) who initially developed a singing voice as an ancillary weapon in his musical armory – though it came to eclipse his piano playing. In the 40s, Cole led a trio and racked up a stack of infectious R&B hits, but during the 50s he reinvented himself as a smooth pop-jazz crooner who conquered white America.
Nat King Cole - The Christmas Song (Merry Christmas To You)
1: Frank Sinatra (1915-1998)
In pole position in this list of the best male jazz singers of all time is the man whose two most popular nicknames inspired both affection (Ol' Blue Eyes) and respect (The Chairman Of The Board). From Hoboken, New Jersey, and of Italian-American stock, Sinatra sang with the swing-era big bands of Harry James and Tommy Dorsey in the late 30s and early 40s, before going solo and becoming a bobbysoxer pop idol. Joining Capitol Records in 1953, Sinatra transformed himself into a slick saloon swinger with a vulnerable side whose voice was framed by Nelson Riddle's elegant string and horn arrangements. Though considered a sophisticated pop crooner, Sinatra had an intuitive sense of jazz swing and phrased his laconic vocals like a horn player. Even though he passed away in 1998, Sinatra is undoubtedly still "king of the hill."
Frank Sinatra - I've Got You Under My Skin (To The Ladies)
Looking for more? Discover the best female jazz singers of all time.