Black Sabbath – Dwarfed By The Henge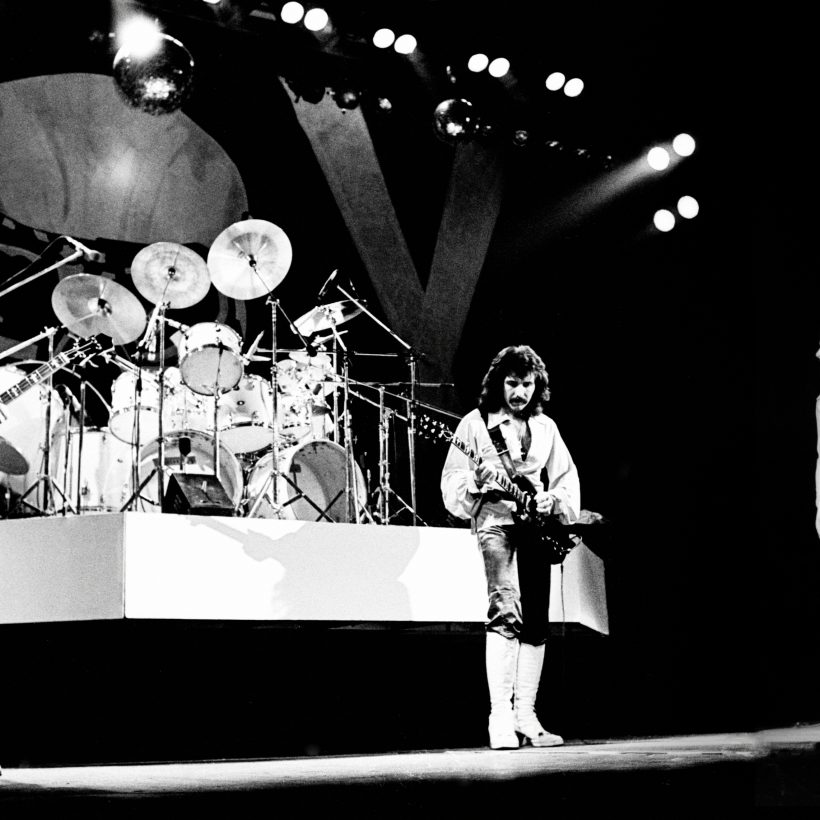 Back in 1983 former member of Deep Purple Ian Gillan was taking a break from singing about smoke on the water to lend his vocal talents to Black Sabbath. Their former lead singer, and once again lead singer, as well as reality TV show host, John 'Ozzy' Osbourne had left in 1979, mumbling about musical differences, to front his own band, Blizzard of Oz. Ian and Black Sabbath had recorded a new album which they were inspired to call, Born Again. The album cover featured a baby painted red with two little yellow fangs as well as rather fetching yellow-painted fingernails – is it any wonder heavy metal causes the odd raised eyebrow?
The band planned to tour North America on the strength of their new album and called a meeting to discuss the stage set, always central to any rock bands live show. In another piece of inspired thinking bass player, Geezer Butler suggested that a life-size model of Stonehenge be built and then erected on stage from where the Sabs could entertain their vast legion of fans with some of their new material. Amongst the tracks on Born Again is a 1 minute 58 second, far from classic, song entitled Stonehenge, along with Digital Bitch, Zero the Hero and the obligatory title track. It all added up to what is not necessarily their finest hour.
Week-long rehearsals were arranged at the Maple Leaf hockey stadium in Montreal where the henge set was erected and the band went through their paces. As the week was drawing to a close a dwarf turned up and was promptly dressed in a red leotard and given little yellow fangs to cap his teeth. At the final day's dress rehearsal the dwarf was placed astride the highest stone and as the music reached a crescendo a pre-recorded scream rang out and the dwarf fell backwards off the henge onto a pile of mattresses that were discretely placed out of sight of where the audience were to sit. At which point bells start tolling, roadies dressed as monks start crawling across the front of the stage and the wistful tones of Sabbath's 1970 classic War Pigs began….. "Hello, MONTREAL!"
Format:
UK English