Colin Vearncombe, aka Black, RIP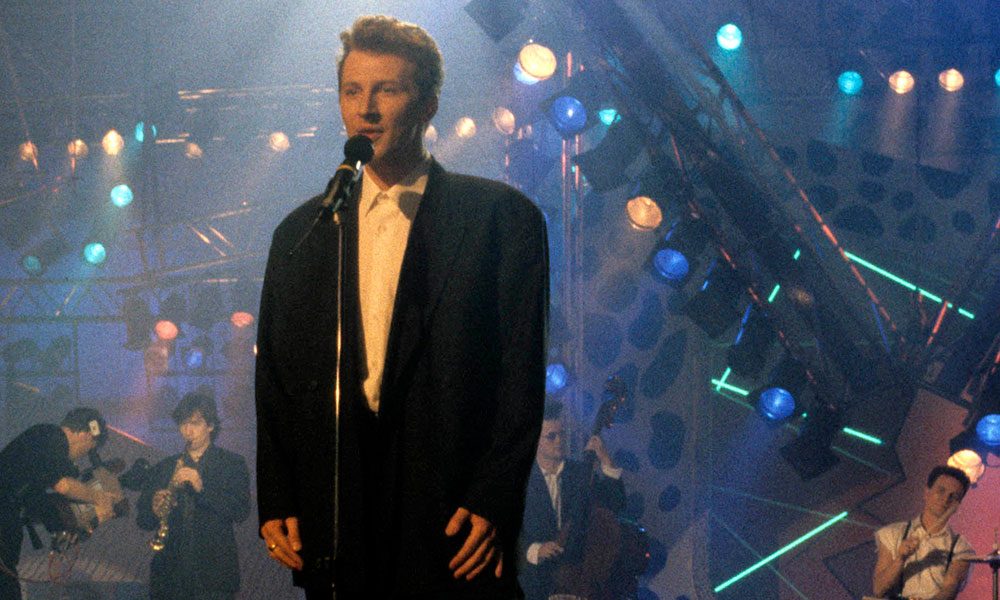 We are sad to report the news that singer-songwriter Colin Vearncombe, who was better known as Black, has died at the age of 53. Two weeks ago he was injured in a car crash near Cork, Ireland and he never regained consciousness having been placed in an induced coma.
The father-of-three, who was in intensive care at Cork University Hospital, "died peacefully" with his family at his side, "who were singing him on his way", said a statement.
Black emerged during the new wave scene of the late 1970s, but is best remembered via his signature hit 'Wonderful Life.' A beautifully-turned and reflective piece that was in sharp contrast to much of the throwaway pop of the era, the song only reached No. 42 in the UK on its first release in 1986, but after his breakthrough hit 'Sweetest Smile' hit No. 8 in July 1987, a remixed version of 'Wonderful Life' reached the same peak only two months later.
Vearncombe had first recorded in 1981 and had a brief 1984 deal as Black with Warner Brothers, but it was when he was licenced via the independent Ugly Man label to A&M that his career slowly blossomed. In addition to the two 1987 top tenners, he had huge success with the Wonderful Life album, released in the immediate wake of the singles hits.
That LP spent its first two weeks on the UK chart at No. 3 and enjoyed a 23-week run on the bestsellers and sold an estimated 1.5 million copies worldwide. It went platinum in the UK in 1991, by which time the follow-up album Comedy had sold approximately half a million units globally.
After leaving A&M, Vearncombe recorded regularly both in his own name and as Black in latter years, releasing his most recent set Blind Faith on his own Nero Schwarz label only last April. Like much of his later work, it was warmly received by critics, winning a four-star review in The Guardian, and he continued to play live.
Vearncombe's career was cut short by a car accident on 10 January, after which he was placed in a medically-induced coma. He passed away after his condition seriously deteriorated last weekend.
Midge Ure, Gary Kemp of Spandau Ballet, ex-Fairground Attraction singer Mark Nevin and Pete Wylie of Wah! Were among the many contemporaries taking to Twitter to sing Vearncombe's praises. "A powerful, artistic man," wrote Kemp. "I could still sing the first song Colin recorded with me in the Wah! studio," said Wylie. "I remember it that clearly. And that voice!"
Listen to the Wonderful Life album on Spotify 
Format:
UK English