'Eat A Peach': How The Allman Brothers Band Picked Up The Pieces
From the opening bars of 'Ain't Wastin' Time No More,' The Allman Brothers Band set out to ensure that 'Eat A Peach' would be remembered as a classic.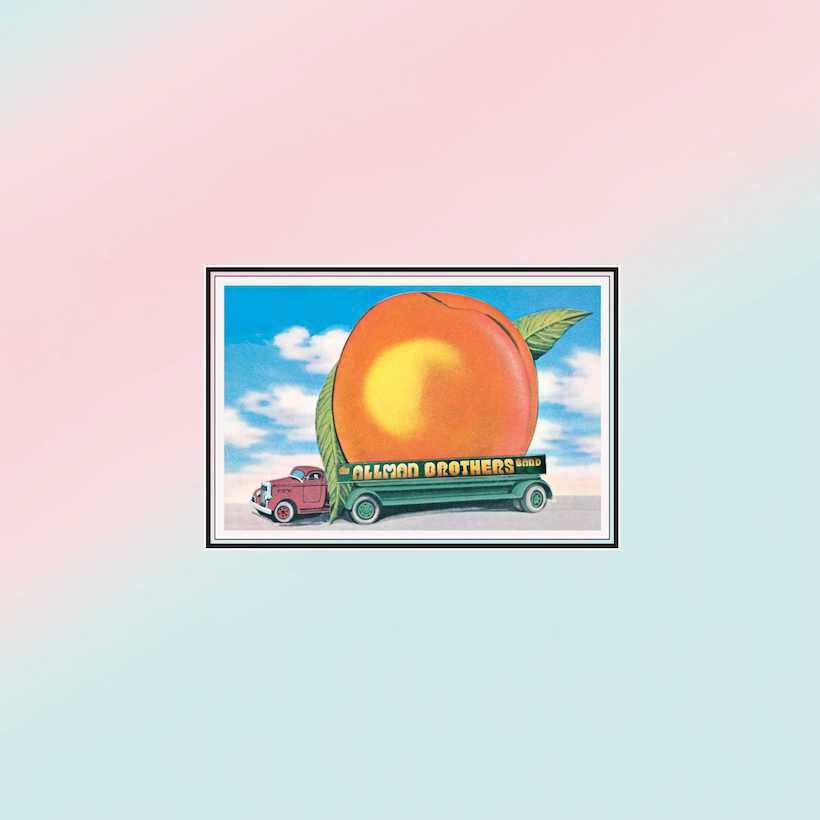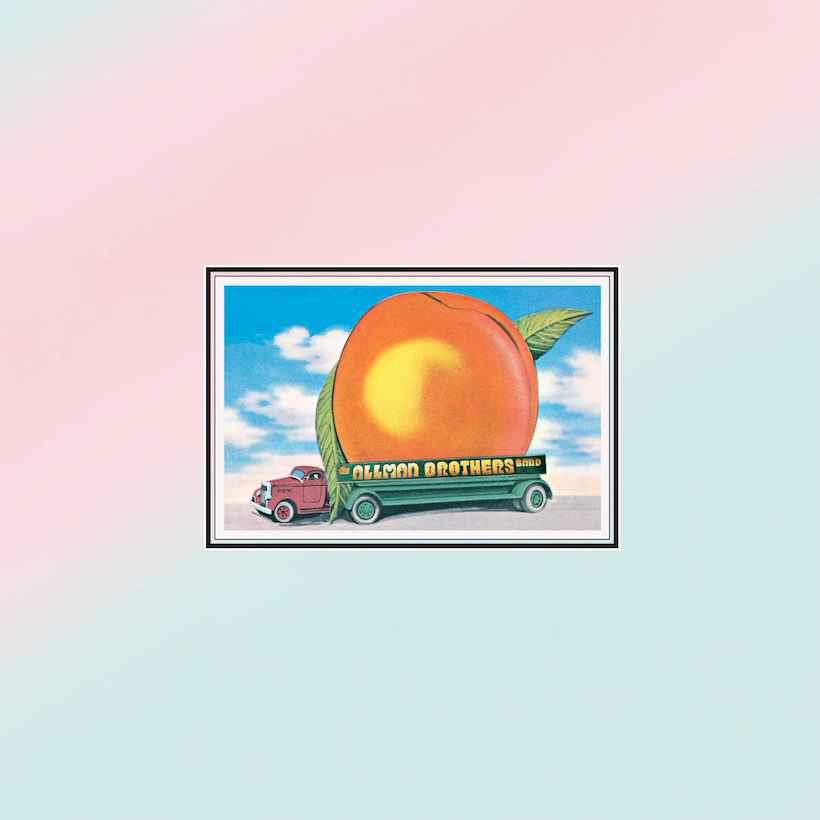 From the opening bars of "Ain't Wastin' Time No More," the Allman Brothers set out their stall on with their third studio album, Eat A Peach. But as fans of the band know, the album is wreathed in sadness. It was recorded between September and December 1971, and it was on October 29 that 24-year-old Duane Allman was tragically killed in a motorcycle accident. The album's opening track was written for his brother by Gregg Allman.
Eat A Peach was originally a record of three distinct elements. There are the shorter tracks that filled Side One of the first album, while Side Two of both records featured the half-hour live "Mountain Jam" that had to be cut in this way to accommodate its length. (Side One of the second LP features two more tracks that had been recorded live.) The CD version included "Mountain Jam" as one complete track and later deluxe reissues featured additional songs from the June 27, 1971, Fillmore closing night concert.
In September 1971 the band went to Miami's Criteria Studios with producer Tom Dowd and at these sessions they cut "Blue Sky," an instrumental they called "The Road to Calico" before it developed into "Stand Back," and Duane's gorgeous instrumental "Little Martha." The band then went back on the road, before four of the group went to rehab to deal with their addiction problems.
Following Duane's untimely accident, the band agreed they had to carry on. As drummer Butch Trucks later said, "[Duane] was the teacher and he gave something to us – his disciples – that we had to play out." The three tracks recorded at the December Miami sessions that made it on to the album were "Melissa," "Les Brers in A Minor," and "Ain't Wastin' Time No More." "Melissa" was written by Gregg in 1967, one of the first songs he wrote that he deemed worthy of saving, and it was a track that Duane always loved. Gregg had always felt it wasn't edgy enough for the Allmans, but decided to include it as a tribute to Duane.
The live tracks, including the extended "Mountain Jam," were recorded at the Fillmore East at two separate concerts.
At the time Duane was killed, the band had no title for the album. When it was finished, Atlantic Records suggested it should be called The Kind We Grow in Dixie. This was rejected out of hand. It was Butch Trucks that came up with the title, suggesting they call it Eat a Peach for Peace, a phrase that Duane had once said in an interview. "I'm hitting a lick for peace — and every time I'm in Georgia, I eat a peach for peace. But you can't help the revolution, because there's just evolution. I understand the need for a lot of changes in the country, but I believe that as soon as everybody can just see a little bit better, and get a little hipper to what's going on, they're going to change it."
Trucks took inspiration from the album's artwork, which was largely created while Duane was still alive. W. David Powell of Wonder Graphics had seen old postcards in an Athens, Georgia drugstore; one of which depicted a peach on a truck and the other a watermelon on a rail car. There's no wording on the cover because Powell was creating it at a time when the album still had no official title.
Prior to the album's release, there was much speculation that the band would implode without Duane. To kickstart the promotion of the record, a live radio broadcast of the band's New Year's Eve performance at New Orleans's Warehouse was arranged. It helped reinforce the idea that the Allman Brothers Band was still alive and well; when the record came out on February 12, 1972, it met with instant success and soon made No.4 on the Billboard album chart.
In the words of Rolling Stone's Tony Glover, "the Allman Brothers are still the best-goddamned band in the land … I hope the band keeps playing forever — how many groups can you think of who really make you believe they're playing for the joy of it?"
"Melissa" was the album's most successful single, making #65 on the Billboard Hot 100. "Ain't Wastin' Time No More" and "One Way Out" were also released as singles, charting at numbers 77 and 86, respectively. In 1972 the Band played close to a hundred shows to support the record, mostly as headliners, often with label mates' Cowboy or Wet Willie as their opening act. As Trucks said, "We were playing for him and that was the way to be closest to him."
Listen to the best of The Allman Brothers Band on Apple Music and Spotify.