Mad Dog On The Road: The Who's John Entwistle, Solo In 1975
The Who bassman was busy working theaters, halls and arenas across North America on his first tour in his own name in early 1975.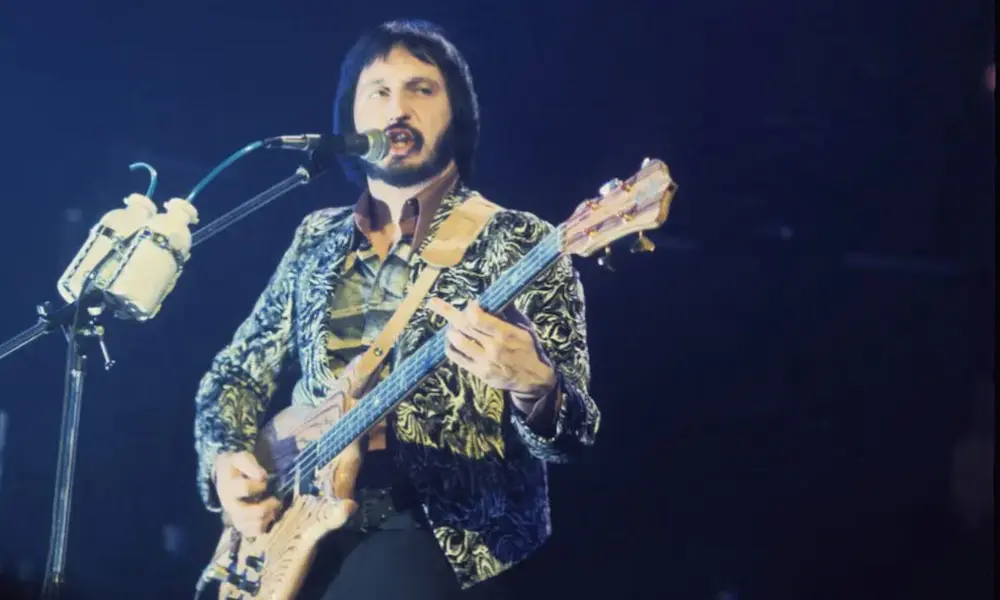 Which member of The Who do you think was the first to go on the road in a solo capacity? The answer may surprise you. It was John Entwistle, who was busy working theaters, halls and arenas across North America on his first tour in his own name in early 1975.
The dates were in support of Mad Dog, already his fourth solo album but the first to refer to his moniker, going out under the band name John Entwistle's Ox. That 1975 itinerary had John playing two nights at the Winterland Arena in San Francisco, after which he played in Toronto, Detroit,  Boston, and other cities.
Mad Dog entered the Billboard album chart during that run, although it was limited to one week on the survey at No.192. It featured contributions from redoubtable British musicians such as Eddie Jobson and Tony Ashton and contained all-new material – most of it written by Entwistle on his own save for a co-write with Ashton and another with the band's drummer Graham Deakin.
Who and more
When The Ox went live in 1975, there was space in the set for the new song "Cell Number 7," but he generally made those solo shows a mixture of Who songs and his favourite old rock'n'roll numbers. His Who signature "Boris The Spider" was, of course, part of the mix, as were "Whiskey Man" and "Heaven and Hell."
But there were also revivals for Eddie Cochran's "Somethin' Else," Smiley Lewis' "I Hear You Knocking," (a UK No.1 less than five years earlier for Dave Edmunds) and Buddy Holly and the Crickets' "Not Fade Away."
The March 15, 1975 issue of Billboard carried an interview with Entwistle, in which he explained why he was out on the road solo. "The Who have never worked enough for me," he said. "I like playing concerts. I like going on the road and I like to be able to play a lot of my own material.
'The music I never got to play'
"What I'm doing with these oldie types of songs is basically playing the music I never got to play. In England you start working in pubs and you do the Top 20 of the day, which is what The Who did. So I never got to play the old rock."
The article concluded with a marvelous example of Entwistle's famously dark humour, as he talked about his statuesque stage presence. "I always thought we'd look like lunatics if we jumped around," he mused, "and besides, someone has to play. But I once got very paranoid because the kids weren't screaming my name.
"One night I had a few drinks and came on stage moving and they started screaming my name. So I thought, okay, I'll go back to standing still. They scream at anything that moves."