"It Just Really Floored Me": Mastering Engineer Kevin Gray On The 'Motown In Mono' Series
Mastering classic Motown albums for the 'Motown In Mono' reissue series gave engineer Kevin Gray a chance to remember why he first fell in love with them.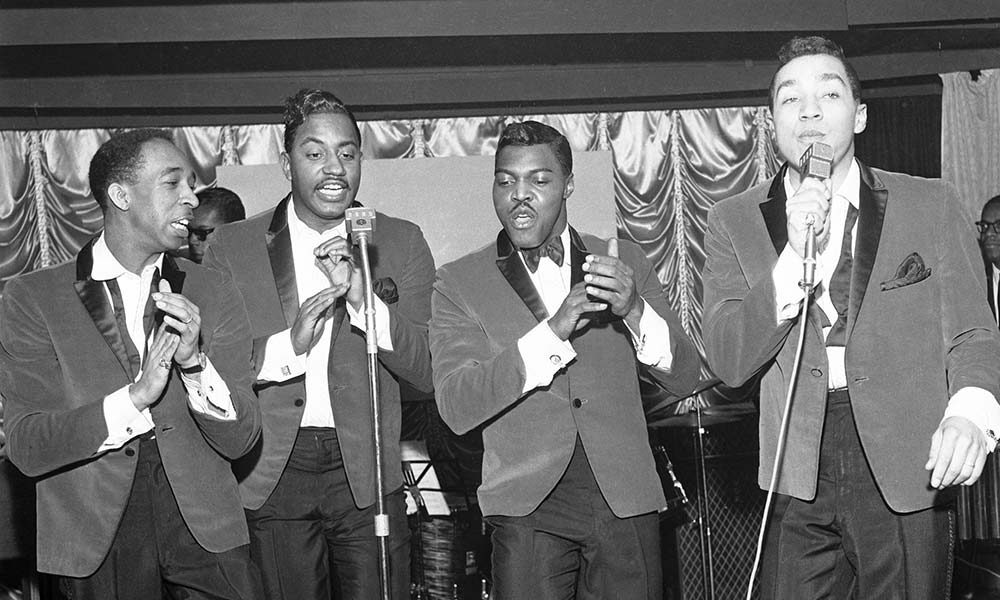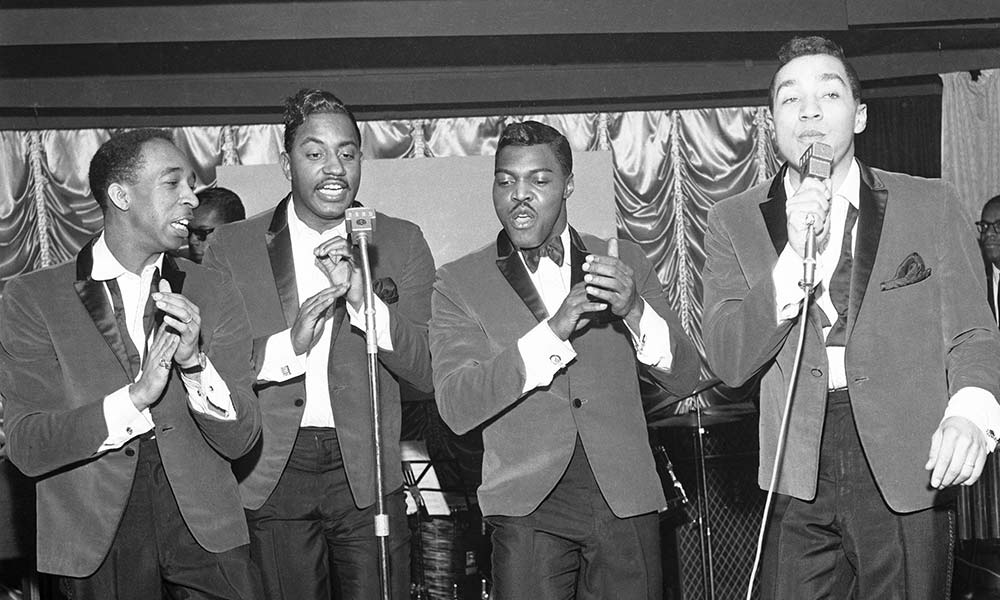 The 60th anniversary celebrations for Motown continue with the Motown In Mono vinyl series, featuring limited edition reissues of Four Tops' Reach Out (1967), The Marvelettes' Sophisticated Soul (1968), The Miracles' You've Really Got A Hold On Me (1963), Diana Ross and The Supremes' Reflections (1968) and The Temptations' The Temptations Sing Smokey (1965) albums. In an interview with uDiscover Music, mastering engineer Kevin Gray revealed why the Motown In Mono reissues are essential additions to any Motown fan's collection.
"The emphasis should always be in mono for Motown"
A Motown collector's dream, each album has been newly remastered from their original analogue master tapes and pressed on 180g vinyl. When it came to restoring these classic recordings, UMe tapped veteran mastering engineer Kevin Gray, at Cohearent Audio, to bring these mono masters to life.
Gray has one of the most impressive pedigrees in the industry, with more than 100 Grammy Award-winning and hit records to his name. He got his start at age 18 cutting records at Artisan Sound Recorders in Hollywood in 1972, making him the youngest mastering engineer in the US. Since then he's worked with an eclectic roster of artists including The Beach Boys, ELO, Freddie Hubbard, Donald Byrd, The Who, Creedence Clearwater Revival, Fleetwood Mac and Van Morrison, among others. Gray also recently oversaw the direct-from-analogue Blue Note 80 and Tone Poet Audiophile Vinyl Reissue Series reissues.
Gray recently spoke with Harry Weinger, Grammy Award-winning producer and VP of A&R for UMe, to talk all things Motown and remastering such an iconic catalogue.
What does Motown mean to you?
When I was in fifth grade, in the mid-60s, the British Invasion and Motown were the first things that just really floored me. That's what I listened to as a kid. I had all the Motown records; I just loved that stuff.
Any songs in particular? Or were you an album kid?
I'd say both. When I'd hear a song on the radio that really grabbed me, I'd run out and buy the single. Then, three weeks later, I'd buy the album. Of the early stuff, I would have to say The Temptations and Four Tops were my two favourites. Smokey Robinson and everything he did, of course, and The Miracles, Stevie Wonder, Marvin Gaye. I love it all.
Do you have a preference, mono or stereo?
It depends on which artist you're talking about. For The Beatles, I've always preferred stereo, but there was a big reason why mono was important for Motown – those mixes were especially for radio. Those are the ones that we all grew up listening to. I think that's a great reason for putting out the mono [albums].
As kids we liked the beat. As we get older, we're focusing on the story and particularly the vocals. When you're mastering are you listening for those emotional moments or are you thinking independently of that?
The way I'm approaching the Motown set is trying to keep everything balanced within the same framework. Within an album, I've been finding they can be a little bit spotty from track to track, so I try to find an average. What best represents what the album was supposed to be. Then I try to match everything as close as I can with EQ [equalisation]. I'm not getting crazy with it. I'm not doing anything radical, but just to balance things up so that it flows from track to track.
Aficionados sometimes question about the use of compression [a technical method to create equally loud levels that in the wrong hands can lead to harshness]. But a lot of the Motown mixes already have some compression.
They certainly do. I don't find the need to do further compression to any Motown tracks. That's just kind of my reputation. I try very hard to not compress anything unless it absolutely needs it to match up with other songs on an album.
Why do you think it's now worth hearing this music in mono?
The emphasis should always be in mono for Motown. The mono mixes were why I fell in love with Motown. Even though I was buying the stereo albums, all the singles I had were mono and I remember noticing exciting differences.
For folks growing up in an era where the stereo versions of these songs on streaming services is all they know, what are some things that even a non-audiophile might notice?
I would say the vocals because they're generally a bit louder, as well as the bass. Motown was really big on bass. George Martin used to talk about The Beatles also wanting to get that Motown bass. That was really important to them.
Motown in its infancy recorded in mono, then graduated to three-track – so they could isolate the vocals – then leapt to using eight-track tape recorders in 1965, which increased flexibility for mixing. Do you notice any difference in the sound after 1965?
I think the earlier ones were a little bit warmer sounding. I know that's kind of a nebulous term, but they just were. Once you start putting more tracks on – when they had to do a lot of balancing – things get a little less pristine sounding. So far, I think the Miracles album is the best sounding.
Why is that?
There was a purity to it. In tech terms, it was all vacuum tube mics, tape machines and consoles. It was before the solid-state era. I have nothing against solid-state nowadays, but the early solid-state gear wasn't as good as the tube gear that preceded it.
How do you think Motown's songwriting evolved from 1963 to 1968?
Motown had some of the best songwriters ever and that's why the music was so great. Smokey Robinson, Holland-Dozier-Holland, Ashford & Simpson – Motown had their own version of the Brill Building within the Detroit offices. The songwriting is just impeccable.
Especially when you have that kind of competition…
I have a friend who was a Motown engineer. He would sit in on the weekly meetings once the label moved to Hollywood and told me that every week, they would play somebody's mix, then put on another mix to compare. It was a competition to see whose record was going to get released next. I think that's healthy competition.
As you've been working on these mono mixes, what's been most surprising about the process?
The original tapes held up well and they sound great. It's been rewarding to work on them.
The Motown In Mono reissues, and the limited edition five-LP set with an exclusive turntable slipmat, will be available exclusively at The Sound Of Vinyl on 8 November.
Pre-order them here and learn more about Motown In Mono at mono.motown.com.
Format:
UK English