Pioneering Women in Hard Rock and Heavy Metal Music
An introduction to some of the women that broke down barriers in the heavy metal and hard rock music scenes.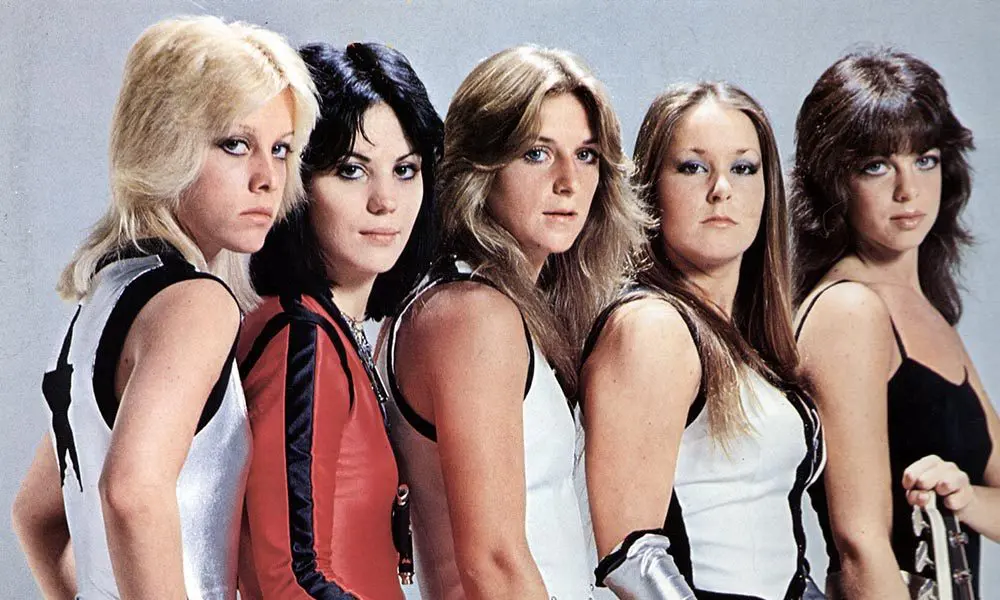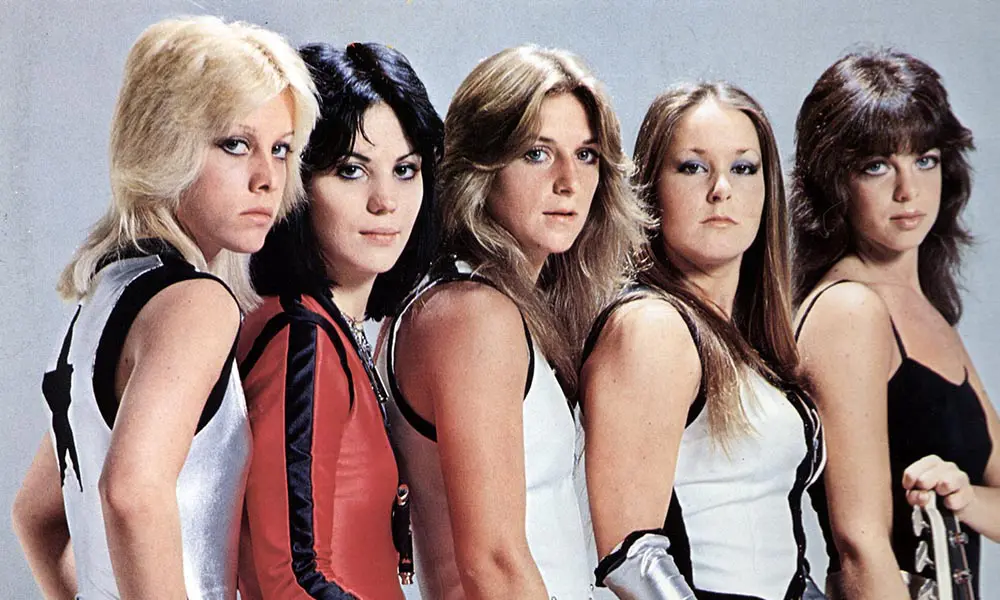 You can count the pioneering women musicians in heavy metal and hard rock on two hands. That said, these artists – from the Runaways to Vixen to the late Wendy O. Williams – set the stage and set the bar high for those who came after. And there are many – the Butcher Babies, Lzzy Hale of Halestorm, Otep Shamaya of Otep, Angela Gossow and Alissa White-Gluz of Arch Enemy, and Within Temptation's Sharon Janny den Adel – and their numbers are growing.
Once upon a time, folk music, a seated, often-demure acoustic guitar performance, was a "safe" musical pursuit for young ladies. Then came the late 60s "Women's Liberation" movement, a phrase that today sounds as archaic as pantyhose. You had a few women deeply exploring heavier, wilder music like, say, Grace Slick in Jefferson Airplane. But then, in the 70s, came the advent of heavy rock/metal, and the too few women who broke ground purveying it.
While there's still a huge disparity in the numbers of women vs. men in heavy metal and hard rock bands, thanks in great part to the pioneering women below, the doors were blown open. These days, the scene is more welcoming for a female-identifying heavy music aspirant than it's ever been.
Listen to the best of The Runaways on Apple Music and Spotify.
The Runaways
The Runaways' story – five young teens from mid-'70s Los Angeles – is the stuff of the movies. And their tale did indeed become one in 2010's The Runaways. While the Queens of Noise shocked some with now-iconic songs like "Cherry Bomb" and were initially ruled by an actual Svengali, Kim Fowley, The Runaways came into their musical chops and selves. Several core members, including singer Cherie Currie, guitarists Lita Ford and "I Love Rock & Roll" hitmaker Joan Jett, have forged careers that carry on to this day, and rightly so.
The Runaways - Cherry Bomb
Suzi Quatro
Detroit firecracker Suzi Quatro came up with The Pleasure Seekers, a family pop band with her sisters. In the mid-60s, the sight of the diminutive Quatro singing and on bass – playing with her fingers, not a pick – was an anomaly. Quatro normalized the sight and sound with her tough, catchy take on rock in a solo career that saw her gain international fame with glam-friendly songs like "Can The Can" and "48 Crash." Though she was more popular overseas than in her native US musically, her late 70s role on Happy Days as Leather Tuscadero brought Quatro into nearly every TV in America. The one-time Rolling Stone cover girl has also written books, including The Hurricane and Unzipped.
Bam Bam/Tina Bell
Before Pearl Jam and Nirvana, there was Seattle band Bam Bam, fronted by Tina Bell. Dubbed the "Queen of Grunge Punk," a 1984 demo of Bam Bam's "Villains [Also Wear White]" finds Bell's bluesy, powerhouse vocals atop punky musicality, while additional tracks, including the speed-demony, attitudinal "It Stinks," are collected across various streaming services. A 2012 article in Seattle's The Stranger opined that "Bam Bam struggled, in part because audiences weren't on board with an African American female punk singer." As the late singer's son observed, "The press compared her to Tina Turner, as if that made any sense." Despite their too-short tenure and Bell's subsequent death, Bam Bam's groundbreaking influence and songs are not forgotten.
Doro Pesch
Warlock's irresistible chant-along 1987 anthem "All We Are" was the introduction for many to German singer Doro Pesch. Like Canadian Lee Aaron, Doro was dubbed "the Metal Queen," and it's a title the likable and ever-busy Pesch easily lives up to. First with Warlock, then solo as Doro, she's put out 18 albums, living between her native Dusseldorf and New York. The frontwoman, with her cool, engaging appeal is perennially on tour. In the thick of the coronavirus pandemic, her classic ballad, "Fur Immer" (Forever), was redone, reminding audiences of her songwriting talent.
Girlschool
Lemmy Kilmister of Motorhead didn't suffer fools gladly, and as the British all-female lineup Girlschool was one of his frequent collaborators, you can be sure they were the real deal. The core members, singer/guitarist Kim McAuliffe and drummer Denise Dufort, have been with the lineup since its 1978 inception. With a jeans-and-leather image akin to their New Wave of Heavy Metal brethren Iron Maiden, they first broke with 1981's Hit and Run album. Further highlights include their Motorhead collaboration "Please Don't Touch," "Race With the Devil," and "Cmon, Let's Go."
Plasmatics
Mohawked frontwoman Wendy O. Williams spewed intense punk-metal with her band the Plasmatics. Her onstage persona was in the vein of Alice Cooper, pushing the boundaries of rock into shock. Six albums fronting the Plasmatics, five solo albums plus screen work – including an SCTV sketch with John Candy in 1981 and the 1986 exploitation farce Reform School Girls are just a part of the legacy that she left behind. The multi-faceted artist was an Amazonian force in all she did, but despite the impressive niche she carved for herself, Williams took her own life at the age of 48.
Vixen
Vixen had big hair, sparkly, skintight outfits, and plied their trade on L.A.'s Sunset Strip… just like many of the dude bands of the era. Originally from Minnesota, Vixen scored a major-label deal with EMI/Manhattan and their 1988 self-titled debut Vixen sold gold and nearly crashed the Top 20. With millions of Spotify streams, Vixen's irresistibly melodic 1988 single "On The Edge of a Broken Heart" still has legs; ditto the tune "Crying." As of 2019, the band carries on with Lorraine Lewis, a veteran of another all-female LA-based band, Femme Fatale.
Vixen - Edge Of A Broken Heart
Rock Goddess
Before drummer Julie Turner was even 10 years old, she was making music with her sister, singer/guitarist Jody Turner, 13. By 1977 the siblings had formed a trio known appropriately enough as Rock Goddess, joining the New Wave of British Heavy Metal alongside bands like Judas Priest and Girlschool. Songs like "Hell Hath No Fury" and "The Party Never Ends" captured 80s fans, along with strident rockers featuring deft guitar solos, including the stellar "Raiders." Despite a long hiatus, Rock Goddess now carries on as a trio with the Turner sisters and bassist Jenny Lane. The threesome's 2019 record, This Time, was a thrilling metal throwback.
Lee Aaron
Growing up a fan of Led Zeppelin, The Strawbs, Fleetwood Mac, Heart, and The Runaways, by her mid-teens, the multi-talented Karen Lynn Greening was asked to join a band called "Lee Aaron." Joining as singer, keyboardist, and alto sax player, Greening took the name of the band as her own. She also became known by another name – the impressive title "Metal Queen," after her hit 1984 album and song. With a dozen albums between 1982 and 2018, Aaron has explored a variety of styles, even jazz and blues. In fact, 2016's Fire and Gasoline, was her first-all rock album in two decades.
Think we missed some pioneering women in heavy metal and hard rock? Let us know in the comments below.