"Music Is A Portal": Sophie Huber On Blue Note Documentary 'Beyond The Notes'
Acclaimed director Sophie Huber, mastermind behind 'Blue Note Records: Beyond The Notes', discusses jazz, creativity, and a mind-blowing session with Wayne Shorter and Herbie Hancock.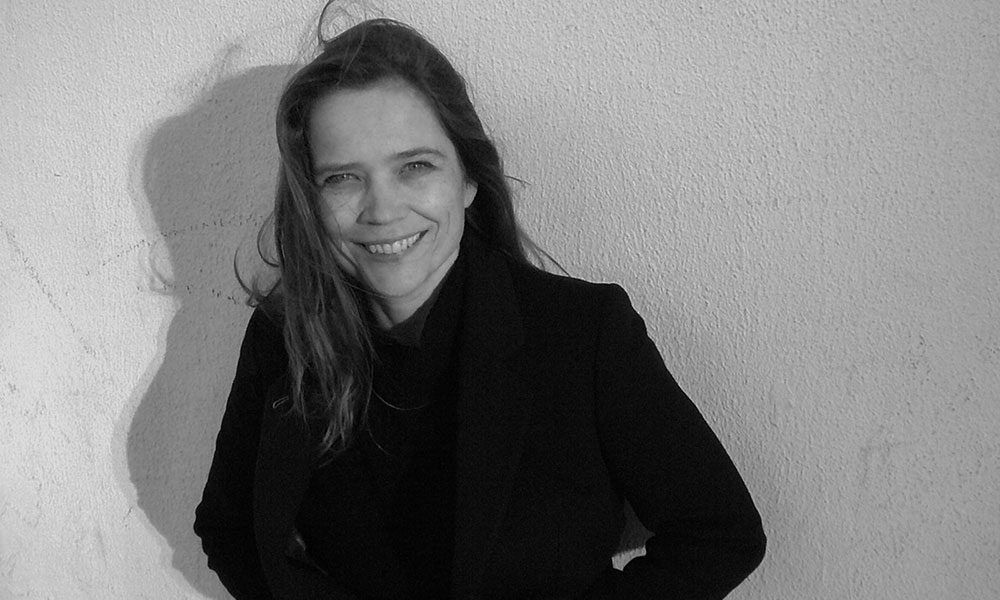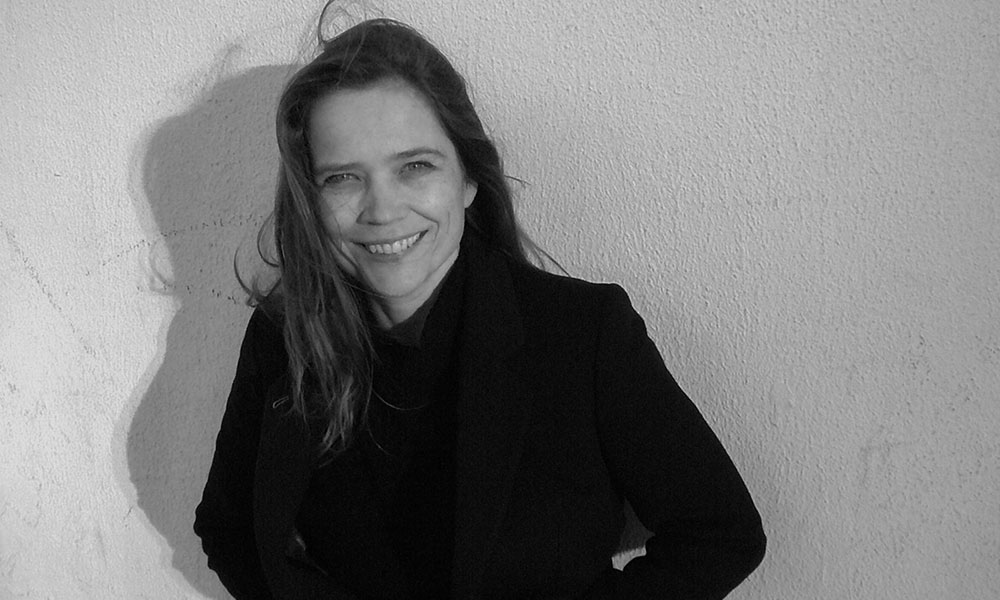 Beyond The Notes is a 90-minute film written and directed by Sophie Huber chronicling the story of Blue Note Records, a label that boasts a rich and storied history, and which is also arguably jazz's most iconic and influential record company.
Switzerland-born Huber, who reaped much acclaim in 2012 for Partly Fiction, her vivid and informal portrait of actor/musician Harry Dean Stanton, traces the label from its birth in 1939 – when German-Jewish immigrants and jazz enthusiasts, Alfred Lion and Francis Wolff, started the company – up until the present day. The film's narrative is told via a combination of music, imagery (Blue Note had a strong visual identity, thanks to Francis Wolff's photographs and Reid Miles' cover designs) and talking-head contributions from musicians and people associated with the label. These include jazz grandees Herbie Hancock and Wayne Shorter, who joined the label in the early 60s; 90-year-old Lou Donaldson, whose affiliation with the company goes back to the late 40s; the late Rudy Van Gelder, the audio engineer who helped to establish the Blue Note sound; the label's current president, producer Don Was; and some of the company's current roster, including Robert Glasper, Norah Jones, Ambrose Akinmusire and Marcus Strickland.
"It was like a giant puzzle"
"It takes a lot of work and a long time to make a documentary – and a great editor," laughs Sophie Huber, speaking to uDiscover Music. "The editing in documentary filmmaking is really the writing process," she continues, adding that Beyond The Notes took three and a half years to make. The process was exceedingly time-consuming and, to an outsider, perhaps, even painstakingly laborious. Says Huber: "I sat together with [editor] Russell Greene for a year in a little dark room without any windows and tried to figure out how to piece it all together. It was like a giant puzzle and because we were still shooting during the editing process, everything would also change."
Despite the inherent complexity of making a documentary, Sophie Huber says the finished film stayed true to her original conception. "It's still pretty close to what I had imagined at the very start," she reveals, "which is that I wanted to do something that is told from today and through the musicians, rather than historians and journalists outside of the label. Through this we tried to create an intimate look behind the scenes of Blue Note and also focus on the creative process and what it means to create music on the spot."
She's referring, of course, to the very ethos of jazz, which is defined by spontaneous improvisation and is at the heart and soul of Blue Note's style and sound. To illustrate Huber's fascination with music that is created "in the moment", from scratch, out of nothing, Beyond The Notes begins with a fly-on-the-wall look at a contemporary Blue Note recording session in Capitol Studios featuring the label's supergroup, Blue Note All-Stars, making their album, Our Point Of View, with Don Was producing.
"There was an electric atmosphere in the room"
What adds further interest to the session is the arrival of Blue Note legends Wayne Shorter and Herbie Hancock, so that the film captures a moment when the young lions meet the old masters, and when Blue Note's past comes face-to-face with its present. "It was really quite magical," exclaims Huber. "Especially that day when Wayne and Herbie joined the session. There was an electric atmosphere in the room because everybody, especially the young guys, were so excited."
The two veterans joined the young disciples for a version of Shorter's classic tune 'Masqualero'. They did just two takes but, according to Sophie Huber, both were completely different from each other. "Just to witness what happened in that room and how it was being created in the moment was really amazing," she says.
The recording session was where the director interviewed Hancock and Shorter, who come across like a comedic double act touched by the power of Zen mysticism. "I had planned to interview them separately but there wasn't enough time so they did it together," explains Huber. "It was one of the most amazing moments, really, because they are so incredibly present and curious and generous and funny. It was really extraordinary. It was more of a conversation going from one topic to the next. I was really amazed by them."
Originally from the Swiss city of Bern, Sophie Huber brings a fresh perspective to her telling of Blue Note's story. Many jazz documentaries make the mistake of being too academic, confirming some people's erroneous perceptions that jazz is, by and large, elitist and esoteric. Thankfully, though, Sophie Huber avoids that trap, and has produced a work that people without any academic knowledge of jazz can understand and appreciate. She denies, though, that her film is an attempt to demystify the music: "I wouldn't say that because I like the mystery of it, but definitely it was my goal to reach a younger audience and make people, especially young people, aware of the incredible value of this music." She adds, "What really surprised me was that people who didn't necessarily like jazz, or know about jazz, responded to it really well."
What also may attract a younger demographic to Beyond The Notes is the film's focus on how hip-hop and its practice of sampling old records for new beats has helped to keep Blue Note alive and relevant. Huber says her on-screen interviews with producer Terrace Martin and Ali Shaheed Muhammed, from the hip-hop group A Tribe Called Quest, proved revelatory because they connected the rise of hip-hop with the US government stopping funding for after-school music tuition. "That surprised me," says Huber. "There was a lack of instruments in black neighbourhoods because they cut the school programs, and that forced them to use records as an instrument."
Though not a musician, Huber's interest in Blue Note goes back to her childhood. "My father had a couple of Blue Note records," she says. "I remember one of them being Art Blakey's At The Cafe Bohemia. I used to listen to it and go to the jazz festival in Bern." What drew her to making a documentary about the label wasn't just the superlative music and the company's arresting visual aesthetics, but the fascinating story of its founders, Alfred Lion and Francis Wolff, who fled their native Germany for America to escape Hitler's persecution of Jewish people. "When I started to research Blue Note, I was really moved by the German-Jewish immigrants who started the label, and how they came together with African-Americans and found freedom in the music together and built this incredible legacy that still talks to young people today. I just wanted to follow that thread in the film and show how the music is a portal for people to find a hopeful, free way to express themselves."
Lion and Wolff weren't stereotypical record company men – in fact, they were the complete opposite, putting art above commerce and profit margins. Says Huber: "What made Blue Note different in a way was, first of all, Alfred Lion and Francis Wolff were crazy jazz fans who had no idea of how the music business worked. So basically they just wanted to make records that they wanted to hear themselves. They had such a respect and love for the musicians that they just let them do whatever they wanted to do. I think that approach led to releases that were really revolutionary."
"The music's still incredibly powerful"
Blue Note's two pioneering bosses also weren't averse to taking risks – both financial and artistic. They signed and recorded Thelonious Monk in 1947, when no one else would touch him because of the seemingly challenging, avant-garde nature of his sound. "At that time, nobody else had recorded Monk," explains Huber. "The label nearly collapsed when they put all this money into him and his records wouldn't sell. But of course, today, many years later, he's still so important. We might never have heard of Monk if not for them."
Indeed, Lion and Wolff gave a valuable platform of self-expression to African-American jazz musicians during a time when social freedoms were denied them by an inherently racist society. Veteran saxophonist Lou Donaldson says in the film that all white-owned record labels were "all a bunch of scoundrels", though adds: "but not Alfred", a comment that also reveals why Lion and Wolff earned the trust, as well as respect and affection, of black musicians.
Noted producer Don Was (whose production credits rage from The B-52s to Bob Dylan and The Rolling Stones) became president of the label in 2012. Sophie Huber believes that the label is in safe hands with Was, a rabid jazz fan and a devoted Blue Note disciple from way back, at the helm: "I think Don really understands and follows the legacy of what was important to Alfred Lion and Francis Wolff," she says. "All the musicians I talked to said that they really feel like they can do what they want and that he supports them. And Don being a musician himself helps their trust as well, so it was just a really nice vibe on the sessions that I saw. He really cares deeply about the music."
Huber is hoping that the film will eventually be released commercially on DVD, and there might even be a soundtrack album as well. "I'd love to do that, and we're talking about it," discloses the director, who also chose and sequenced all the music in a film that is nothing less than an absolute artistic triumph. And, like all good films about music, Beyond The Notes is the kind of inspiring documentary that makes the viewer immediately want to go and immerse themselves in the music and connect with it more deeply.
As for its director, Sophie Huber, you may think that she's sick of listening to jazz after living and breathing nothing but Blue Note music during the past three and a half years. But you'd be wrong. The experience of making the film, she says, has changed her life and she's certainly not grown immune to the charms of the Blue Note sound. "I still want to hear it," she laughs. "A lot of these records I've heard now hundreds of times but the music's still incredibly powerful to me… and that amazes me."
Directed by Sophie Huber, Blue Note Records: Beyond The Notes is currently being screened across the UK and Europe. Find out more about the film here.
Format:
UK English