The Temptations Go 'Psychedelic'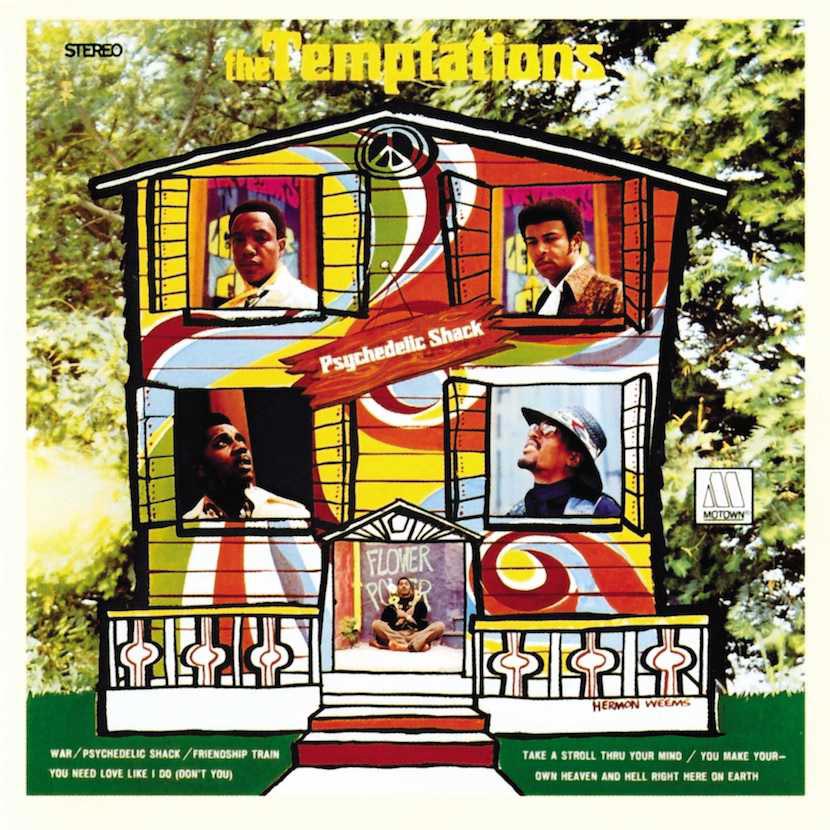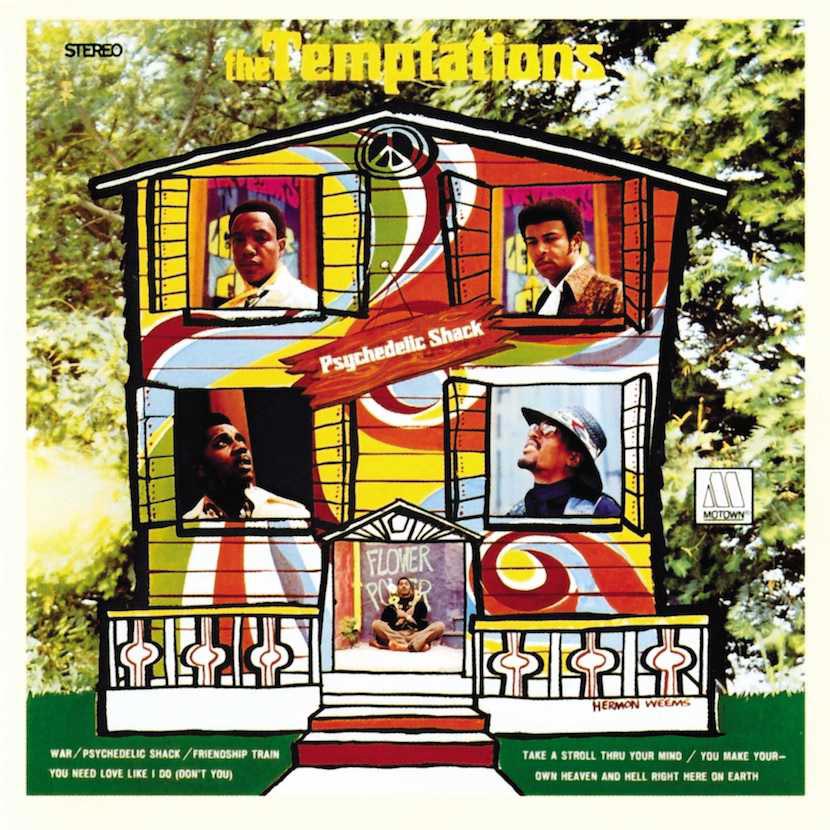 The clue was in the title. Psychedelic Shack was the album that completed The Temptations' journey into a more experimental sound, heavily influenced by psychedelic rock and by their adventurous producer, Norman Whitfield. It was released by Motown on 6 March, 1970.
That progression had started with the release late in 1968 of the 'Cloud Nine' single, a No. 2 R&B hit in the States that was followed by 'Run Away Child, Running Wild' early in the new year. Soon after the Cloud Nine album appeared in February '69, that new single went to the top of the soul chart and showed beyond any doubt that the Tempts were taking their fans with them, on this journey from their traditional Tamla sound into a more modern style reflecting the rock flavours of the day.
That said, the Cloud Nine LP still had plenty of more old-school Temptations material; it was the Puzzle People collaboration with Whitfield later in 1969 that continued the transition, housing the big hits 'Don't Let The Joneses Get You Down' and the huge crossover 'I Can't Get Next To You,' which topped both the R&B and pop surveys.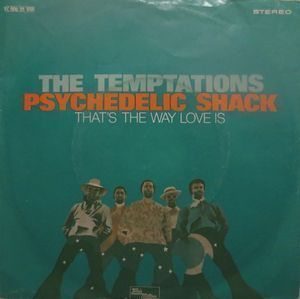 Then the 'Psychedelic Shack' single, written by Whitfield with his regular partner Barrett Strong, showed the group leaving the 1960s in their grooviest form yet. All of the group starred in its vocals, with a notable bass part for Otis Williams and a futuristic feel to both the song and the production.
The album, completely written by Whitfield and Strong, was equally adventurous. With Dennis Edwards and Eddie Kendricks sharing lead vocals, it came out while 'Shack' was riding the singles charts. That was its only single, but this was also the album that contained the Tempts' version of 'War,' the song which Berry Gordy famously diverted into the path of Edwin Starr as a single because of its socially aware and potentially controversial lyrics. The album also included 'Take A Stroll Thru Your Mind' and 'You Make Your Own Heaven and Hell Right Here On Earth.'
Even if the Temptations missed out on that 'War' singles glory, as Starr's version climbed the charts worldwide, the Psychedelic Shack album became another assured hit. By mid-April 1970, it was starting a four-week run atop the R&B chart, and reached No. 9 on the pop survey.
Click here to explore our Temptations Artist Page