Meet The New Boss: 'Won't Get Fooled Again' Debuts For The Who
Released on June 25, 1971 as a UK single, the song was a preview of what became, for many, The Who's greatest album, 'Who's Next.'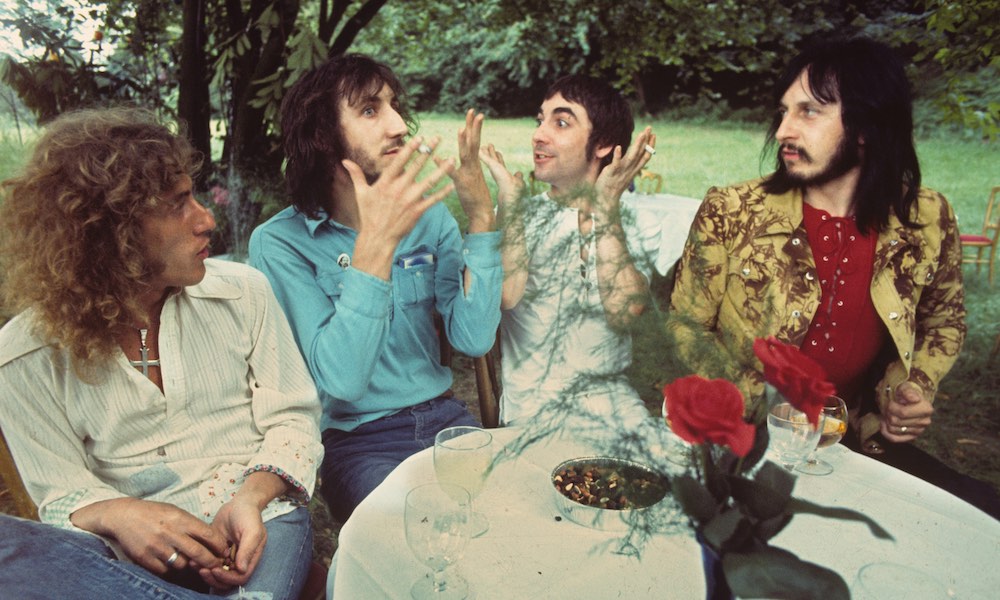 One of The Who's finest-ever moments, "Won't Get Fooled Again," appeared as a UK single on June 25, 1971. It was a preview of what became, for many, their greatest album, Who's Next. With Roger Daltrey's magnificent vocals, it's one of rock's great anthems and sounds as majestic today as it ever did.
Written, of course, by Pete Townshend, it was produced by the band with associate producer Glyn Johns. The song was edited from the eight-and-a-half minute version that closed Who's Next to a radio-friendly 3'35". It went on to reach No.9 on the UK chart, the 10th of the band's 14 UK Top 10 singles. "Won't Get Fooled Again" was also a No.15 hit on the Billboard Hot 100.
'The most rockin' cut'
"It is the most rockin' cut The Who have done in ages," wrote rock critic Dave Marsh in Creem magazine, when the album was released. "You'd have to go all the way back to 'Pinball Wizard' or maybe even 'Magic Bus' to find a song that was, in essence, so much what this group is about."
The Who first performed the song live during their "workshop" performances at the Young Vic Theatre. This was while Townshend was working on the abortive Lifehouse project. "Won't Get Fooled Again" has gone on to become one of The Who's defining anthems. It was part of their set at both Live Aid and Live 8, and at the Concert For New York City that followed 9/11.
Same as the old boss
To this day, "Won't Get Fooled Again" retains its proud and prominent place in the band's set list. It was the final song of the night in the continuation of their The Who Hits 50! tour. It also appeared at, or near, the end of their shows on the spring 2017 Tommy & More itinerary.
Listen to the best of The Who on Apple Music and Spotify.
The song has also been a live favorite for many other rock bands, including Van Halen. The Californian heroes committed their performance to disc on 1993's Live, Right Here, Right Now album. Then, Pete and Roger performed it acoustically on The Who's 2019's Moving On! tour. The new boss really is the old boss.
Buy or stream "Won't Get Fooled Again" on Who's Next.