California Dreaming: The Music Of The Golden State
From folk-pop, psychedelia, country-rock, to hair metal and hip-hop, music has been integral to California's cultural identity.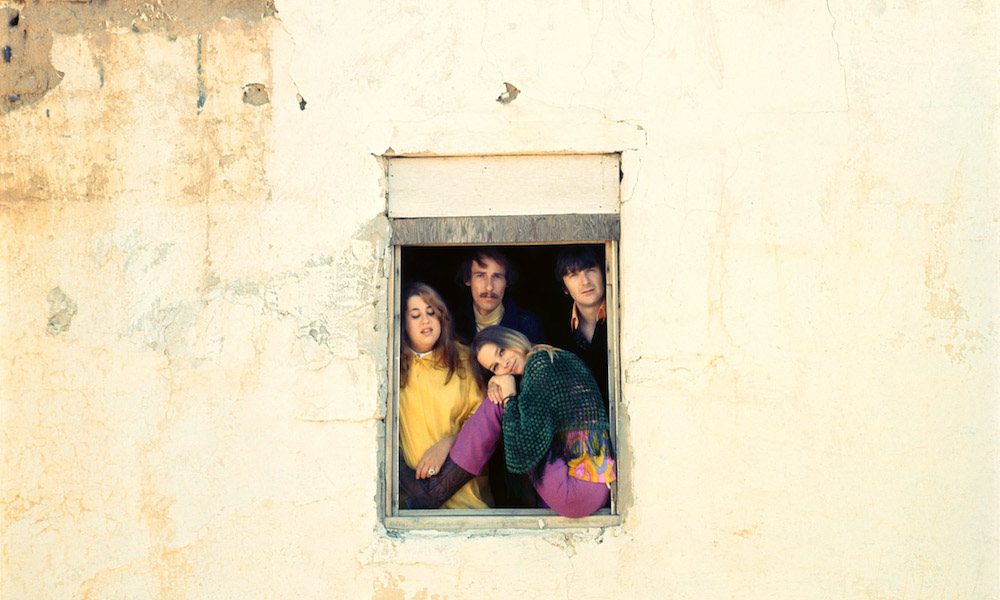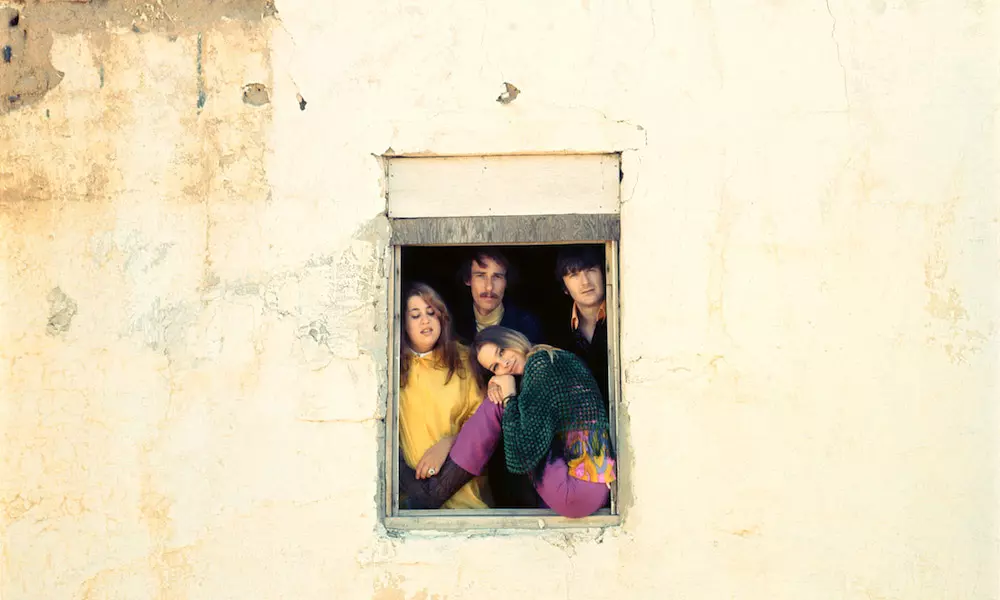 Brian Wilson "wished they all could be California girls." The Mamas & The Papas figured they'd be "safe and warm" if they were in LA. Guns n' Roses demanded to be taken down to "Paradise City," while 2Pac offered to "serenade the streets of LA/From Oakland to Sacktown/The Bay Area and back down/Cali is where they put the mack down…"
From the Beach Boys to blink 182 – via folk-pop, psychedelia, country-rock, hair metal, and hip-hop – California music of the past half-century has been a key part of the state's identity and self-image. There is something about America's Golden State that keeps pulling people out west to the sunshine and the ocean, the beaches and the freeways, the canyons, and the deserts – not to mention the movie studios and Silicon Valley tech companies that dangle such potent dreams of wealth and stardom.
Both California's major cities, Los Angeles and San Francisco – and, to a lesser extent, San Diego and the country-music town of Bakersfield – offer contrasting and competing for music scenes that continue to exert huge influences on global pop culture. San Franciscans have long looked down their noses at the plastic fantasyland of LA, while Angelenos dismissed the Bay Area as a quaint Europeanized backwater.
Irresistible to the rest of the world
If there is a single act that can be said to have put California – or at least Southern California – on the pop map it is the Beach Boys. Naturally, there was music in L.A. before Brian Wilson and his brothers formed the Pendletones with Mike Love, Al Jardine, and David Marks – West Coast jazz, honky-tonk country, and doo-wop, to name but a few key genres. But Brian's early Sixties anthems of teenage life soundtracked the paradise that seemed so irresistible to the rest of the world.
"California is teen heaven," pop writer Nik Cohn declared in 1969. "It is the place that pop was created for… it has been made like this when kids live in grey cities, tenement blocks, and it keeps raining and they know this can't be right, there must be something better. California is the something better."
Brian Wilson, of course, turned out to be so much more than a composer of catchy teen melodies. As the Beach Boys evolved beyond surf songs and hot-rod hits to the complex symphonic pop of Pet Sounds and the multi-layered pop-psychedelia of ' Good Vibrations', it became clear to anybody with ears that Brian was a composer of genuine genius. To go from "Surfin" to "Surf's Up" in four short years was nothing short of miraculous.
The Beach Boys - Good Vibrations (Official Music Video)
One of the many LA natives to feel the influence of the Beach Boys was producer Lou Adler, who hit big with the similarly surf-oriented Jan & Dean before he veered off into the folk-pop sound of Barry McGuire and the Mamas & the Papas. (Jan & Dean topped the charts in June 1963 with Brian's song "Surf City.") After head Papa John Phillips fantasized about the West Coast in his glorious 1965 siren-song "California Dreamin," the dream became a reality as the quartet – produced by Adler and featuring the booming voice of the great Mama Cass Elliott – helped establish L.A.'s Laurel Canyon as a hip semi-rural enclave for a wave of incoming folk-rockers and singer-songwriters.
The festival that sparked it all
Adler certainly had his finger on the pulse of the 60s counterculture. With Phillips he conceived northern California's Monterey International Pop Festival in the summer of 1967, thus uniting the very different factions of L.A. and San Francisco (as well as Chicago, New York, Memphis, and London) in a groundbreaking three-day event that permanently changed the face of the music industry.
If the opening Friday night of Monterey Pop saw such polished L.A. acts as Johnny Rivers and the Association, the following day was dominated by hippie-rock bands from San Francisco's happening Haight-Ashbury neighborhood. San Francisco Chronicle jazz critic Ralph J. Gleason, who played a vital intermediary role during the festival's planning, thought that Southern Californian bands were "fostered and nurtured by L.A. music hype," whereas "what' s going on here [in the Bay Area] is natural and real."
Monterey's show-stealer may have been Janis Joplin, the unfettered frontwoman with Big Brother & the Holding Company, but she was hardly the only Bay Area star of the weekend. Steve Miller was a guitarist and singer from Texas who was about to take psychedelic blues into another dimension with the 1968 albums Children of the Future and Sailor. "I knew I couldn't' t miss in San Francisco," he said. "The Grateful Dead and the Jefferson Airplane barely knew how to tune their instruments."
Meanwhile, the Quicksilver Messenger Service was a wild quartet of jamming longhairs whose finest hour would come on 1969' s Happy Trails. With an evocative cover designed by the Charlatans' George Hunter, that live album caught the intense and almost dangerous quality of San Francisco's late Sixties sound. Grounded in the primitive stomping of drummer Greg Elmore, the interplay between Gary Duncan's chugging rhythm guitar and John Cipollina' s quivering lead lines was thrilling and hypnotic.
From the seeds of the Byrds and the Buffalo Springfield – the hipper LA representatives at Monterey – came a new scene in Southern California, one that would dominate the sound of the L.A. canyons for several years.
Echo in the canyon
An early pioneer of Californian country-rock was Rick Nelson, who had matured from teen TV idol "Ricky" into the potent rock' n' roller of 1961' s "Hello Mary Lou" and now reinvented himself as a country rocker with help from backing group the Stone Canyon Band. Much taken with Bob Dylan's country album Nashville Skyline, Nelson forged a clear link between the L.A. canyons and the well-established Bakersfield country scene when he recruited former Buck Owens sideman Tom Brumley as his pedal-steel player. His 1969 live album In Concert was recorded at West Hollywood's Troubadour club, a clubhouse for L.A.'s burgeoning country-rock scene.
Another country-rock pioneer was ex-Buffalo Springfield member Richie Furay, whose new band Poco patented a catchy amalgam of twang and pop harmonies on their debut album Pickin' Up the Pieces. More rooted in the heritage of old-time Appalachian music was the Nitty Gritty Dirt Band, like Poco mainstays of the Troubadour. The Dirt Band was managed by Bill McEuen, whose banjo-playing client Steve Martin – years before he became a household name as a comedian and movie star – was another regular at "the Troub."
And then there was Gram Parsons, who was briefly a Byrd before forming the Flying Burrito Brothers with original Byrds bassist Chris Hillman. With their 1969 album The Gilded Palace of Sin, the Burritos made West Coast country-rock super-hip and influenced everyone from Gram's friends The Rolling Stones to his near-disciples the Eagles, who took the Burritos' rough diamond and polished it into million-dollar Top 10 hits like "Lyin' Eyes" and "New Kid in Town."
A decade later, Eagles drummer/singer Don Henley established himself as one of the best singer-songwriters of the era with hits like "Boys of Summer" and "The End of the Innocence." Five years after that, the Eagles picked up where they left off and later made the remarkable album of new material that was Long Road Out of Eden.
But the L.A. canyons were home to more than folk-rockers and denim cowboys. John Mayall, guiding light of the 60s British blues boom, upped sticks for California and hymned his idyllic new environment on Blues from Laurel Canyon, an album that included the slinky and laid-back track "Laurel Canyon Home." Also present in that fabled place in the late Sixties was the eccentric Captain Beefheart, who spent many hours in the Lookout Mountain Avenue compound of his mentor/producer Frank Zappa. The Cap' n, born Don Van Vliet, later resurfaced with his Magic Band on the 1974 release Unconditionally Guaranteed, following it up with Bluejeans and Moonbeams, an album that boasted an entirely different Magic Band after the original one deserted him to form Mallard.
The pop purists
Just as central to the musical history of California were pure pop artists like the Carpenters, a brother-and-sister duo raised in the sleepy LA suburb of Downey and signed to the same label – Herb Alpert and Jerry Moss' A&M Records – as Gram Parsons' Burrito Brothers. Boasting the immaculately silky voice – and the drumming – of sister Karen, the siblings were purveyors of classy MOR hits like "Goodbye to Love," "Yesterday Once More," and "We've Only Just Begun."
A&M was also home – via its distribution deal with Lou Adler's Ode label – to Carole King's Canyon singer-songwriter classic Tapestry, as well as to Kim Carnes, who made two albums for Alpert and Moss in the mid-70s before hitting big in 1981 with "Bette Davis Eyes."
California has produced its share of R&B greats, hardly surprising when one remembers that Berry Gordy moved the offices of Motown to LA in 1972. Two of that label's biggest late 70s stars were strutting punk-funkateer Rick James and his blue-eyed soul protégé Teena Marie, both of whom delivered exceptional albums (his Street Songs, her It Must Be Magic) at the dawn of the 80s. Punk-funk was also a key ingredient in the sound of another 80s L.A. act. In fact, so punk-funky were the white Red Hot Chili Peppers that their second album Freaky Styley (1985) was produced by P-Funk generalissimo George Clinton, one of Rick James' great rivals in that era of bootylicious grooves and jaw-dropping stage costumes. The Chili Peppers went to become one of the defining Californian bands of the next three decades.
Rick James - Give It To Me Baby
The Sunset Strip
Slightly less funky were the biggest and most badly-behaved band in Eighties LA. Guns n' Roses emerged from the sleazy Sunset Strip scene which had earlier produced Mötley Crüe, but went even further in the rehab stakes as they veered away from cartoon metal on their classic 1987 debut Appetite for Destruction. This was a very different L.A. from the Beach Boys or the Eagles but no less viable an expression of the California dream, influencing as it did a thousand other bad-boy bands with tattoos and track-marks.
Providing a stark contrast from up north in the Bay Area – where they had relocated from L.A. after recruiting bassist Cliff Burton – were Metallica, the new kings of speed metal and a band that would come to own heavy metal after the release of their breakthrough third album Master of Puppets (1986).
The rise of G-funk
A more radical expression of that same California dream – or its dark side, which is always there below the sunny surface – was the West Coast gangsta rap that blasted out of south-central LA in the raging form of NWA and their principal stars Ice Cube, Eazy E and Dr. Dre. Straight Outta Compton, the group's incendiary 1988 debut, was as exciting as it was shocking. Built on ruff funk beats and deep bass grooves, the album was as powerful as anything Public Enemy was doing on the East Coast. And as if that wasn't enough, Dre' s mega-successful solo album The Chronic (1992) led directly to classics on the Death Row label like Snoop Dogg' s Doggystyle (1993) and 2Pac' s All Eyez On Me (1996).
More playful and less confrontational were the relocated Beastie Boys of Paul's Boutique (1989), along with the "Native Tongues" groups (Jungle Brothers, A Tribe Called Quest), 90s act Jurassic 5, and genre-splicing Angeleno Beck. Heavily influenced by the "sampladelic" approach of the Beasties, Beck's groundbreaking 1996 album Odelay took the listener on a free-association ride through the maze of American pop culture, a kaleidoscope of images that left conventional rock trailing in its dust. Beck remains a vital creative force on the L.A. scene today.
Golden state punk
As gangsta rap thrived, California rock survived the hoary clichés of hair metal and evolved into competing strands of stoner rock and spiky-haired pop-punk.
The kings of stoner rock were Josh Homme's awesome Queens of the Stone Age, born from the Mojave desert band Kyuss and rooted in psych-tinged Seventies hard rock that reached its peak on Songs for the Deaf (2002). The Queens' sound was southwestern Nirvana on a bed of Black Sabbath, ZZ Top, and Blue Oyster Cult, with a healthy splash of Red Hot Chili Pepper sauce for added melodic zest. Call it cactus grunge, call it stoner hardcore: no one else was writing driving metallic grooves quite like "First It Giveth," "Sky Is Fallin," or "Song For The Dead."
The princes of pop-punk, meanwhile, were San Diego trio blink 182, who helped spark a new wave of brattish, potty-mouthed punk with 1999' s multi-million-shifting Enema of the State. The band was still going strong in 2011, the year they released their sixth album Neighborhoods.
From the Beach Boys to blink 182… California may never again produce a scene as cohesive or influential as Haight-Ashbury or Laurel Canyon – or even Sunset Strip metal – but the state will almost certainly continue to attract musicians and fans from all over the world, most of them searching for the twin grails of hedonistic excess and spiritual enlightenment which have brought newcomers flooding into the state for over a century.
Looking for more? Explore Back To The Beach: How Sun, Sand, And Surf Inspired Beach Music.
Format:
UK English