Astrud Gilberto, 'The Girl From Ipanema' Singer And Bossa Nova Star, Dies At 83
Gilberto's Grammy-winning recording of 'The Girl From Ipanema' led to a career in which she collaborated with Quincy Jones, George Michael and more.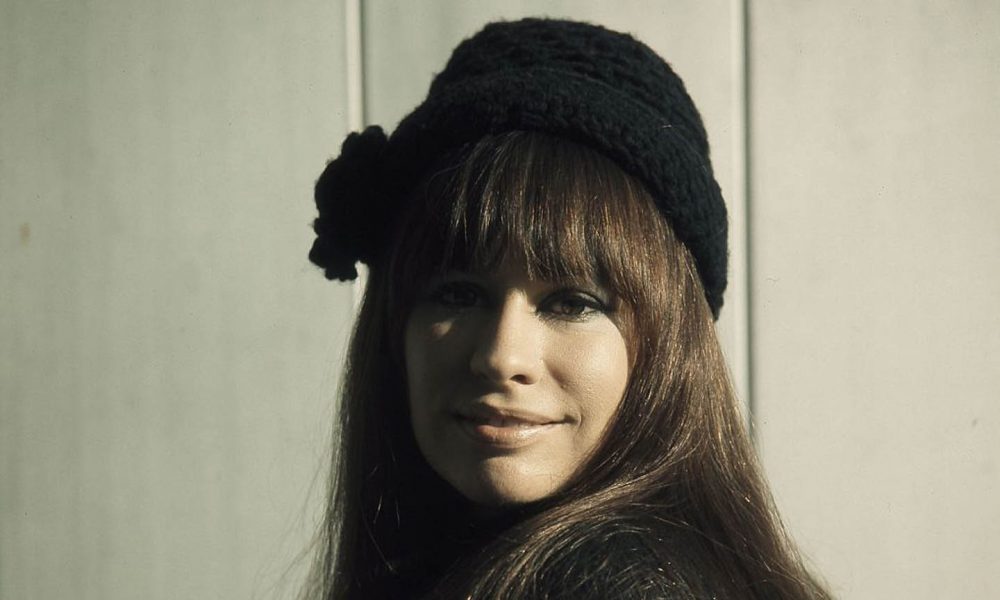 Astrud Gilberto, famous for her transcendent interpretation of the bossa nova classic, "The Girl from Ipanema" has died aged 83.
Sofia Gilberto, the artist's granddaughter, broke the news of her death on Instagram.
"I'm here to bring you the sad news that my grandmother became a star today, and is next to my grandfather João Gilberto," Sofia wrote.
"She was a pioneer and the best. At the age of 22, she gave voice to the English version of "Girl from Ipanema" and gained international fame."
Paul Ricci, a New York-based guitarist who collaborated with Gilberto, also confirmed the news of Gilberto's passing on Facebook.
"I just got word from her son Marcelo that we have lost Astrud Gilberto," he wrote. "He asked for this to be posted. She was an important part of ALL that is Brazilian music in the world and she changed many lives with her energy. RIP from 'the chief', as she called me."
Born Astrud Evangelina Weinert in Bahia, Gilberto moved to Rio de Janeiro at an early age and took musical inspiration from her mother's side of the family, where "almost everyone played an instrument."
She married musician João Gilberto in 1959 and in 1963, she accompanied him on a trip to New York where he would record with jazz artist Stan Getz and fellow Brazilian bossa nova star Antônio Carlos Jobim. The session's producer wanted an English-language singer to help "The Girl from Ipanema" cross over to a US audience, and Astrud – who had no previous recording experience – was the only person who could speak it.
The original version was a duet with her husband – Astrud wasn't even credited on the recording, was cut out of the royalties and received only a small session musician's fee. But after "The Girl from Ipanema" was re-edited without João's Brazilian-language vocals as a solo single, it became a huge hit in 1964, reaching the US Top 5 and the UK Top 30.
The song won the Grammy award for song of the year, and Gilberto was also nominated for 'best vocal performance by a female.' Indeed, such was her popularity in 1964 that she and Stan Getz appeared, as themselves, in a teen movie starring Nancy Sinatra called Get Yourself A College Girl, alongside the Dave Clark 5 and The Animals.
"The Girl From Ipanema" became the springboard that sustained a successful solo career, beginning with 1965's The Astrud Gilberto Album, on which she teamed up with Antonio Carlos Jobim on a suite of Brazilian standards.
In the 1970s, Gilberto began writing her own songs, as showcased on albums like Astrud Gilberto Now (1972) and That Girl From Ipanema (1977). On the latter record, she achieved a lifetime ambition by recording one of her songs, Far Away, as a duet with legendary jazz trumpeter Chet Baker.
Alongside recording, she developed a second strand to her career, acting in the films The Hanged Man and the aforementioned Get Yourself a College Girl and recording the soundtrack for The Deadly Affair, arranged by Quincy Jones.
In the early 1980s, Gilberto formed a group that featured her son Marcelo on bass and toured the world, but she largely avoided playing in Brazil, where she felt she had not been afforded the recognition she deserved. In Europe, she recorded an album of samba classics with James Last, while George Michael tracked her down to duet on a version of "Desafinado" for charity album Red Hot + Rio in 1996.
Gilberto recorded her final album, Jungle, in 2002, after which she announced an indefinite hiatus from public performance, having previously said that being "close to the public was frightening."