Black Female Activists Discuss The Power Of Music In Movements
We tapped a host of change agents to discuss the powerful link between women, music, and socio-political movements.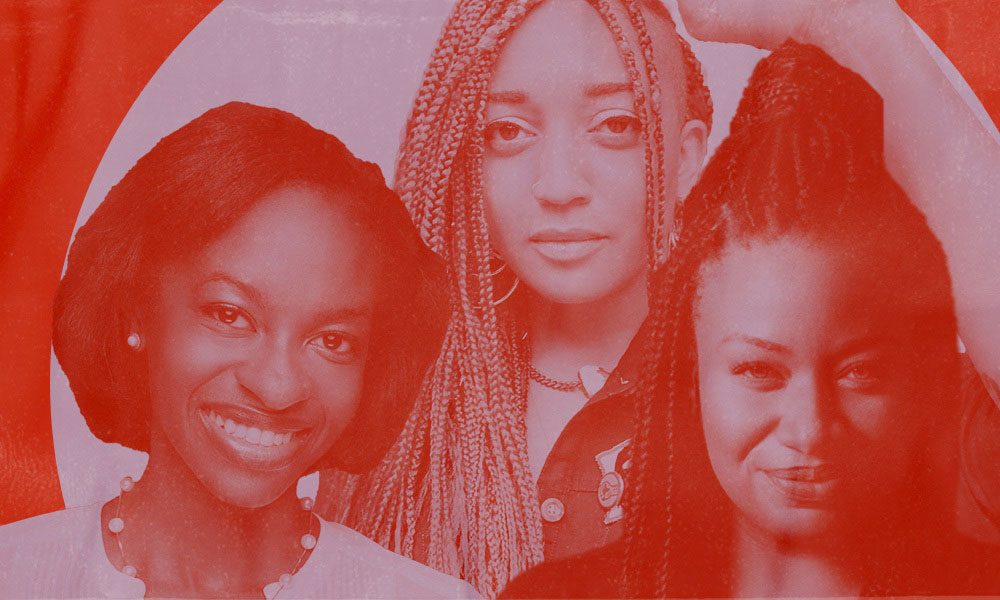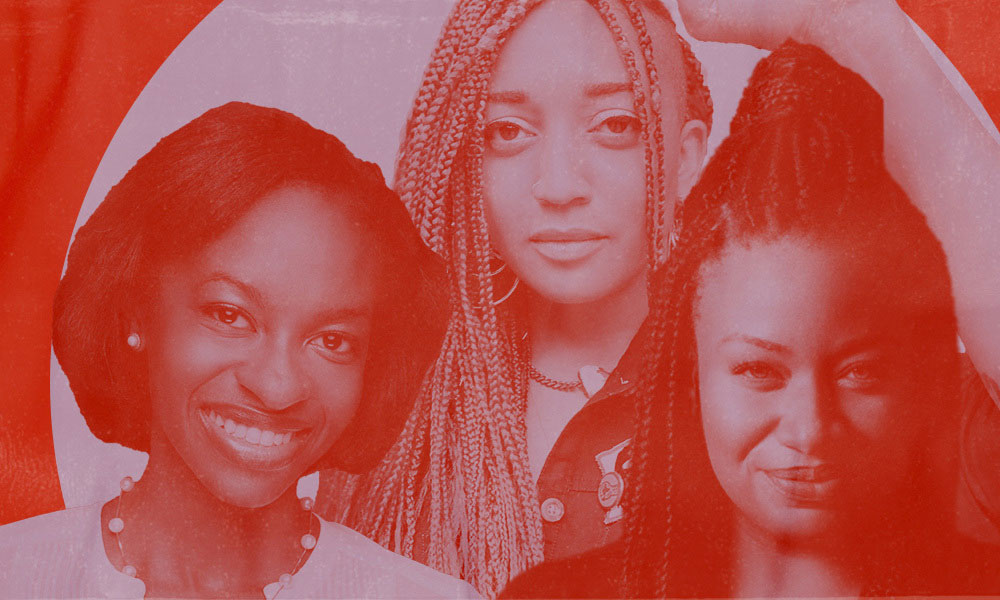 Music serves as a snapshot of the times, and throughout history, many political movements have generated their anthems; from Billie Holiday's chilling "Strange Fruit" in 1939 drawing attention to ongoing racism, to Queen Latifah's hip-hop banger "U.N.I.T.Y." in 1993, which helped to bring awareness to street harassment and violence.
Politically centered songs have become especially pertinent during the 21st century. With this year's emphasis on racial equality and strengthening of the Black Lives Matter movement, musicians such as Janelle Monáe ("Turntables"), H.E.R. ("I Can't Breathe"), and Jorja Smith ("By Any Means") have issued rallying cries that not only entertain audiences but spread awareness to the causes at hand.
As part of Urban Legends' Women With A Message campaign, we tapped a host of change agents to discuss the powerful link between women, music, and socio-political movements.
As Black women, Naledi Nyahuma Seck (Director of Diversity, Inclusion and Belonging at Universal Music Group), Ciara Taylor (co-founder of social justice organization Dream Defenders), and Arisha Hatch (Managing Director of Campaigns at Color of Change) aim to motivate and inspire individuals to spread respect and tolerance. The work they do and have done is a direct reflection of the change they want to be and see, and they're striving to create a better future for both Black and POC of all ages.
This interview has been condensed for length.
Listen to the Women With A Message playlist here.
The power of political songs
Ciara Taylor: I appreciate political music when it's geared towards everyday people. I think music is important because as an educator – I use culture and the arts as a part of my education practice – ideology is super important. There has to be an underlying ideology or political line that we're trying to arrive at. It's not the same as the heart and the body moving at the same time. I think that with music, when it's being wielded in service of people (especially people who are in struggle) it serves as an aligning process of having our ideas, hearts, and bodies move in the direction that's actually of service to our struggle. It's a way to remind us of who we are and who we've been [in] history, but also [to remind us of] the visions for the future, what can be, what is to come.
Arisha Hatch: Political music is so important because it provides the soundtrack for things that we're experiencing in our lives. The number of songs that have become a part of protest culture can rally people together in times of deep trauma and grief. I think they give words to the feelings that people are experiencing in the moment.
Naledi Nyahuma Seck: Music gives you hope and inspiration. It can fire you up to keep the fight going. Songs like Marvin Gaye's "What's Going On" will forever be etched in my mind as a powerful protest song. I feel like, for the last few years, there've been a lot [of songs] that stood out. John Legend and Common's "Glory" from the movie Selma – that song has been performed and played countless times to [not only] uplift people, but [to] acknowledge how we're feeling, our emotions and our situation. Music is the universal language, and artists that use their voice for activism to shed light on an issue I think are super important, and injustices around the world have all been amplified [by] music.
Political movements pervading popular culture
Arisha Hatch: I think they've always been connected. In our modern times, we see how influencers, celebrities, and musicians use their platforms to amplify issues that activists like me are working on daily. We see the power of the platforms that these people have built [when it comes to] helping to change hearts and minds around issues or to allow people to become more conscious or aware. Whether it's through song, sharing a petition on social media, or showing up at a protest, [public figures] bring a new audience into the work that so many of us are doing.
Naledi Nyahuma Seck: When I hear about political movements, I think of "for the people, by the people." It makes perfect sense to see when political movements are integrated into all aspects of pop culture: from TV, visual art, fashion, and social media. Social media is so fast, and people are so creative, so if you want to get a message across broadly and quickly, I feel like that's a medium that has a massive impact. I think hashtags aren't just hashtags: They also help galvanize people behind a message. Just look at the "Me Too" movement: it's full of facts through entertainment, but also other [organizations] like Time's Up and the Hollywood Commission, there's just a lot of work being done [to amplify that movement]. So, I think it's only natural to be integrated into our daily lives because politics affect our daily life.
Ciara Taylor: Popular culture is [an] expression of politics. It's an expression of the current conditions and material conditions in our society. Popular culture is an expression of the political moment that we're in. When popular culture is being wielded against the people, we're able to see an imbalance of power and more reactionary culture in music. But it's an expression of our society, where [our] society is, where the economy is, where the politics are…That influences music greatly, and we're influenced by it in return.
The importance of political education
Naledi Nyahuma Seck: It's important to be politically aware, whether it's an election cycle or not. I think that specifically local elections, midterm elections, those things matter more than a presidential one. Some policies and politicians affect our daily lives all year long, every year. I think it's helpful for us to educate ourselves on any and everything that affects our community. There are a lot of community organizations and businesses that are underrepresented, like housing, finance, the arts – those are areas that we can still educate ourselves on. We can still volunteer or donate to [these areas], and we can be more aware of people and or entities that support those things. It's not a one-time thing. A health pandemic hopefully [won't] happen very frequently, but politics never go away, climate change is not going away. I think the more you educate people and the more they feel empowered to take action, we'll see some change, but we have to realize that it's not just a four-year opportunity. We have an opportunity every day.
Ciara Taylor: At this moment, we're starting to see that working people have more in common than those in power. What I'm thinking about with the election year and with 2021 especially, is how do we continue to bring and hold people together? Because this is just the beginning. I'm looking at everything that can unite working people, people who are oppressed, who are struggling. I think that music [and] art above all [have] the ability to bring us together, to heal our society, to push us forward, but we need to be intentional about it. It can't just be "Black Lives Matter." If Black lives matter, we need to be fighting for healthcare. If Black lives matter, we need to be fighting for housing. If Black lives matter, all of our music and culture need to go towards making "Black Lives Matter" a verb and not just a lyric in some song.
Arisha Hatch: Elections are important, but they're just one piece of the puzzle. This is one of the more important presidential elections of our time, just because of the vast difference between the candidates and the highly politicized culture that we're living in. But voting lasts for one period of time—there's still work to do beyond that. Once candidates are elected into office, they have to be held accountable.
How music creates awareness
Ciara Taylor: I grew up in the 90s, and I remember TLC's "Waterfalls." And then [through them], I learned about AIDS, about the need to use protection, and about drug use and violence in the streets. Lisa (Left Eye) Lopes herself was just the embodiment of politics and music. We deserve a culture that is from us, that tells our stories, our aspirations, our history, and our desires. For folks who wish to say something, who wish to lift the voices of those in struggle, I think it's important for you to be active in that community, and in that struggle. Our stories can be heavy and angry, but we have to complexify it. Let's show the beauty, the love, and the joy, let's lift our voices.
Arisha Hatch: I'm more of an R&B girl, so I loved Solange's record and everything that Beyoncé does. I relate to Solange singing "Don't Touch My Hair" – as someone that's organizing around how Black women are legally discriminated against because of their hair… or [Beyoncé's] "Formation," and her being the voice of a culture that's attempting to move closer towards solidarity amongst women and women being in power. I think those are some of the soundtracks that have brought me joy, have made me cry, have made me think deeper about the work that I'm doing.
Naledi Nyahuma Seck: My parents have always played music with a message, whether it was about just being proud and Black with Nina Simone ["Young, Gifted & Black"], songs like [gospel hymn] "We Shall Overcome." I felt like music has introduced ideas and issues to me growing up in Philly, especially with Jill Scott. There's also Eve's "Love is Blind": she's suffering from domestic violence and I'm like, "Okay, this is a message." I think there are so many moments where empowerment matters. I think it's great when you see artists like Beyoncé when she had her song "Freedom" with Kendrick Lamar. It's not just about women, it's about all Black people. I think her message landed with all Black people.
Using your voice
Arisha Hatch: One of the ways that I've been able to use my voice is through the work that I do at Color of Change. We're a racial justice organization that's Black-led, and we try to think about our work as giving people real-world, easy things to do in response to some of the things that they're seeing in the news. So, whether that's asking people who, for health reasons, can't go out and join a protest to sign a petition demanding justice for George Floyd, or it's working with corporations to divest resources from white supremacist groups that continue to be on the rise and threaten our community and our safety. I feel like I am in a privileged position in that I professionally get to live out my politics and live out the changes that I want to see daily and think about how we're able to reach them.
Naledi Nyahuma Seck: I've always lived with the mantra of "how can I build community and connections and experiences?" I've learned to speak up whether it's about myself or others, even when it's uncomfortable. I volunteer a lot and I've joined a lot of organizations that align with my values. I think that's something people can do to supplement. Posting on social media does bring attention to certain causes and organizations that matter but I think there are opportunities to provide access to some people who haven't had that traditionally. Whether it's hiring different people, I always say, "Try to hire a woman, try to hire a person of color." That's with vendors at work, consultants, and that's how I think even when trying to find a restaurant—it's in my daily life. I think those day-to-day actions prove you're showing up, making a statement, and putting your money behind your beliefs.
Ciara Taylor: We have to be out here showing the world that to struggle is to be human. It's an expression of love. We need to use every tool at our disposal to bring our people together. This world can seem so big and lonely and if we aren't reaching out to one another, if we aren't using our voice to call on our people, then we can get consumed by that loneliness and that isolation. That is a danger, that is dangerous to our society and I feel music has also been a big component of that.
Women's unique role in political activism
Naledi Nyahuma Seck: I feel like most movements began on the backs of women and, many times, women of color. From Shirley Chisholm running for president in the 80s, Tarana Burke with the "Me Too" movement, the woman behind the Black Lives Matter Movement. In every major movement from the beginning of time, women are in the front and behind the scenes, whether it's organizing, fundraising, speech writing, volunteering, submitting petitions, permits, everything. Women have the intelligence, ambition, empathy, and multitasking abilities to get the job done. And they're also doing it while they're taking care of families – and not just children, but parents and bigger communities and husbands or wives. I think the strength of women is there, but it's also very clear from the track record that women are impactful and powerful in every political movement.
Arisha Hatch: The people that I work with on a daily basis are mostly women (not only at my organization) but at other progressive organizations across the country. I think women, black women especially, continue to do the work to protect and defend our communities and our families. I think it feels like a very natural calling for Black women to take on that protective role, and I think we're seeing women step into more traditional visible leadership roles, like being the person that gives the speech, or writes the book, or starts the organization or leads the corporation. I'm hoping that we get to live through decades where we're allowed to see women step into our full potential and our full prime because we're just at the tip of the iceberg in terms of women realizing their real power.
To hear more stories of women who redefined their industries, from sports to activism, music to politics, visit the Women With A Message hub.