Elton John's Farewell Yellow Brick Road Tour Becomes Highest-Grossing Concert Tour Of All Time
The Farewell Yellow Brick Road Tour has grossed $817.9 million across 278 shows so far.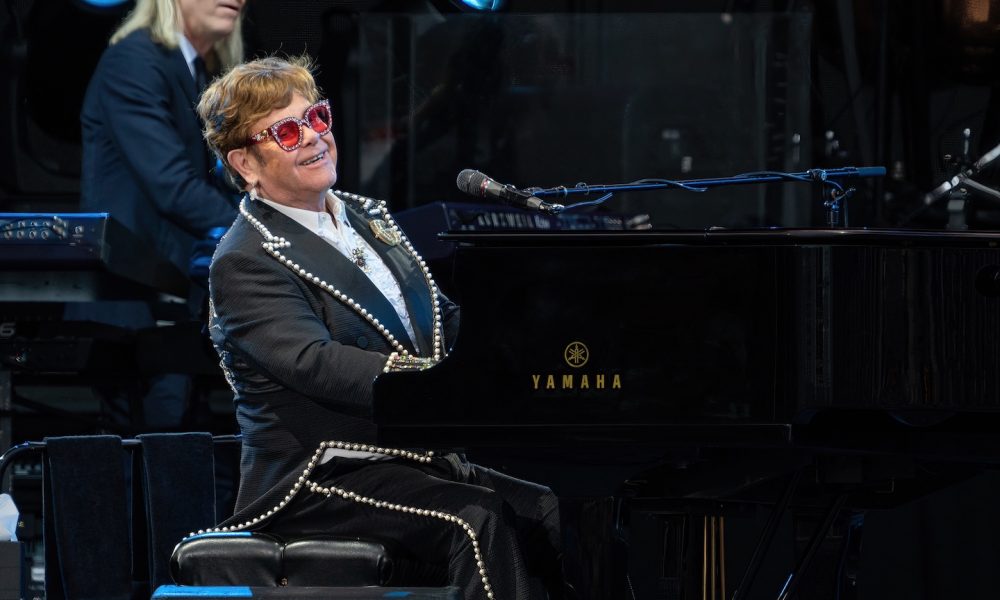 Elton John's Farewell Yellow Brick Road Tour kicked off in September of 2018 and has now become the highest grossing tour of all-time.
Shop the best of Elton John's discography on vinyl and more.
According to figures reported to Billboard Boxscore, the Farewell Yellow Brick Road Tour has grossed $817.9 million across 278 shows so far, more than any tour in Boxscore history. Bypassing Ed Sheeran's The Divide Tour ($776.4 million), it is the first tour in Billboard's archives to cross the $800 million benchmark.
Back in November, Sir Elton wrapped up the North American leg of his "Farewell Yellow Brick Road" tour at Dodger Stadium. As uDiscoverMusic contribute Pamela Chenin wrote, "The three sold-out shows brought the Crocodile Rocker's relationship with the City of Angels full circle. In 1975, John performed two sold-out historic concerts at the ballpark, where he dazzled a star-studded audience with a three-hour show and, apropos of the venue, wore a custom sequined Dodgers uniform.
But Elton's storied history with Los Angeles extends even earlier to 1970, when he set his stage for stardom with his U.S. debut at the iconic West Hollywood venue, the Troubadour, playing eight shows in six nights and drawing a crowd of famous faces, including Linda Ronstadt, Don Henley, and David Crosby, who attended opening night."
Before the show, she added, "Los Angeles has been going wild for John's return by way of pop-up shops, a scavenger hunt of his favorite haunts in LA, and a mural of the superstar in a Dodgers uniform along the Sunset Strip. But the excitement isn't limited to Angelenos. From far and wide, longtime superfans have flown into town to witness John's final North American performances before he takes his farewell concert tour overseas."
In 2022, Elton also experienced one of his most successful years on the Singles chart, thanks to his chart-topping duet "Hold Me Closer." He also released a stripped down, piano-based version of the song that highlights Spears' vocals and arrived accompanied by a music video featuring Olympic Gold Medalist ice skater Nathan Chen.
In the clip, Chen skates to a self-choreographed routine, in a collaboration that was born when, as a lifelong fan, he incorporated some of Elton's songs into his free skate program in 2019, after his choreographer saw the smash hit movie Rocketman. Chen then used an Elton-inspired program for the 2022 Beijing Winter Olympics, where he won gold with his show-stopping performance.
Listen to the best of Elton John on Apple Music and Spotify.