Kem Celebrates 20 Years On Motown With Memoir And Live Album
KEM's forthcoming live album was recorded in the fall of 2022 at The Aretha Franklin Amphitheatre in Detroit.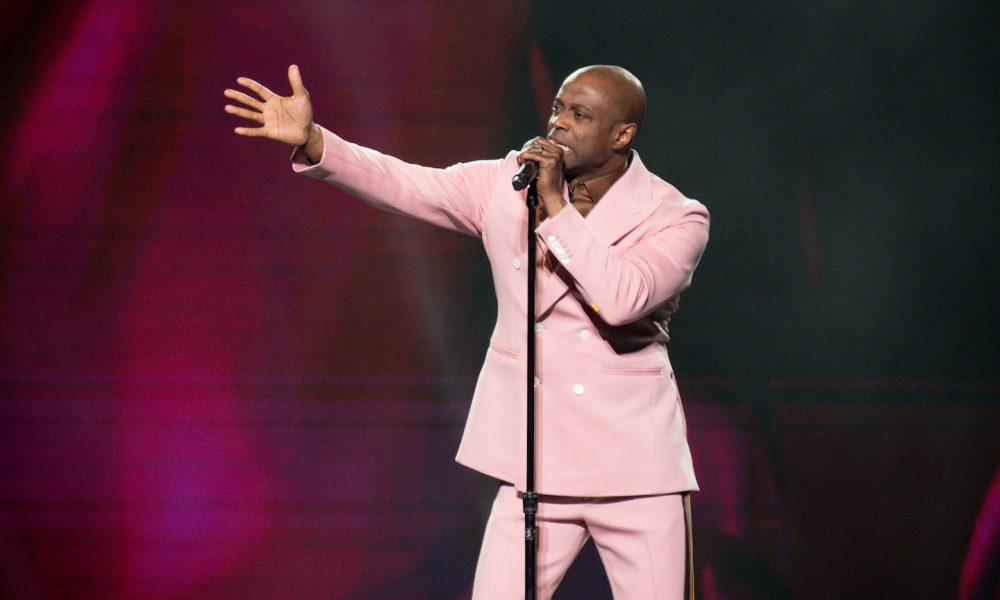 KEM, one of the most distinctive and vital voices in music today, commemorates his 20th anniversary of being signed to the Motown label with two new career firsts: the release of his first book, and his first live album.
He kicked-off a monthlong celebration this morning, April 3, with an interview and performance on ABC's Good Morning America, and tomorrow, he will appear with Tamron Hall on her Emmy Award-winning daytime talk show Tamron Hall Show.
KEM prepares to share his life with fans tomorrow, April 4, with the release of his revealing and inspiring memoir, Share My Life: A Journey of Love, Faith, and Redemption, published by Simon and Schuster. Share My Life, also the title of one of his No.1 hit singles, traces KEM's transformative journey from childhood to homelessness to internationally renowned singer-songwriter.
Known for his smooth and impeccable style, KEM's journey to the stage is nothing short of inspiring. Praised by Kirkus Reviews as a "forthright chronicle of hard-won success," Share My Life chronicles KEM's incredible journey of self-discovery. As a young man, KEM's mother was never without a beer in her hand, and his relationship with his father was oddly tense.
Emotionally starved, he internalized harmful feelings, which eventually led to him spiraling and turning to alcohol and drug use in search of relief. While bouncing around to several homeless shelters and drug rehab centers, KEM perfected the songs that revitalized his spirit and would later appear on his first album, KEMISTRY, the cornerstone of a body of work that has touched millions, topped the music charts, and earned him a spot among the legendary icons etched atop Motown's marquee.
Says KEM, "Having the ability to be open and transparent about my life has not always been easy for me. I'm finally at a point where I'm at peace with who I am, I have a love-filled marriage and family life, and I've been able to positively impact some folks. I believe that, with the platform I hold, it's my responsibility to share my life – my hardships & my successes – so that I might encourage & inspire others."
Anniversary – The Live Album will be released on Friday, April 7, by Motown Records, KEM's label home for 20 years. Recorded in Fall 2022 at The Aretha Franklin Amphitheatre in Detroit, the new live album showcases the musical mastery and captivating vocals of one of the world's most treasured singer-songwriters.