Rick Wakeman Exclusive, Part 1: Playing 'Portraits'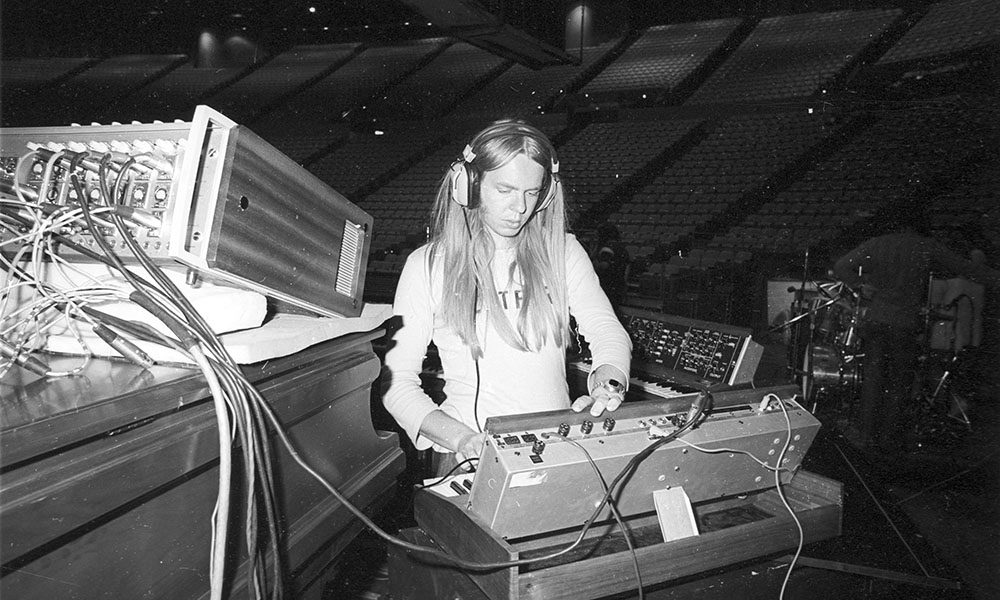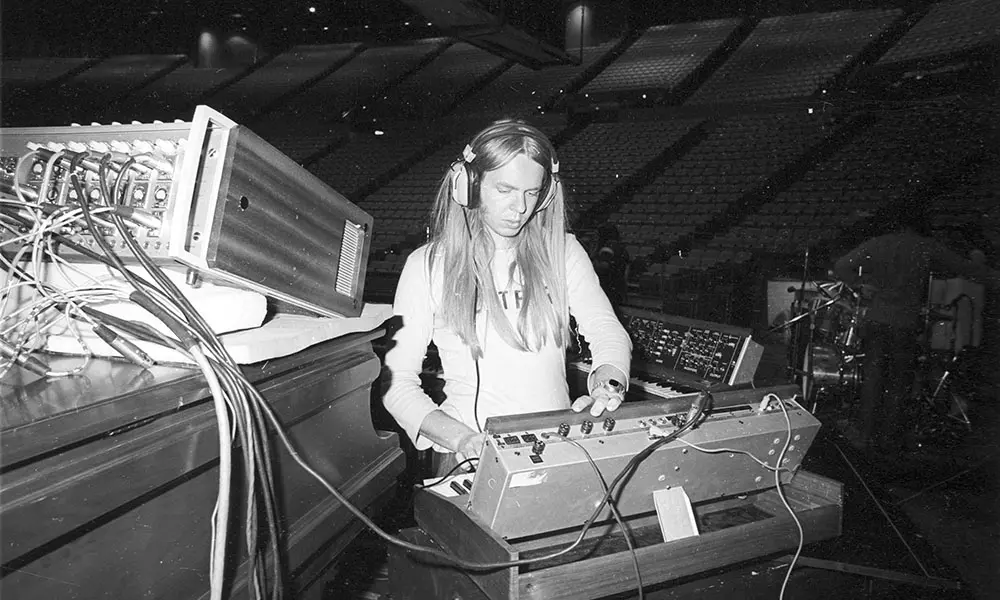 Rick Wakeman has been talking to uDiscover about Piano Portraits, the new album that entered the UK chart on 20 January at No. 7, his highest placing in the UK chart as a solo artist since The Myths and Legends of King Arthur and the Knights of the Round Table reached No. 2 in 1975.
Wakeman's conversation with Paul Sexton also covers Rick's early work with David Bowie and Cat Stevens, as well as his upcoming induction into the Rock and Roll Hall of Fame as a member of Yes. We'll cover those topics in two further instalments of the story in the coming days.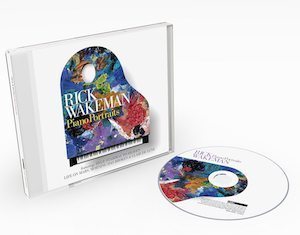 As we reported in November, Piano Portraits features Rick's new solo piano interpretations of a wide range of material, not only of rock originals but from other musical worlds. It offers interpretations of classics he originally played on, like Bowie's 'Life On Mars' and 'Space Oddity' and Stevens' 'Morning Has Broken,' plus Yes' 'Wonderous Stories' and compositions by Gershwin, Debussy, Fauré and Tchaikovsky. He also reworks Led Zeppelin's 'Stairway To Heaven,' 10cc's 'I'm Not In Love' and more besides. Here's a short documentary about the project:
Rick Wakeman - Piano Portraits - A Documentary
"It's a wide range," he acknowledges. "The two keys, I suppose, are the way that I play, and melody. If it's got a good melody, I don't care whether it's 500 years old or five years old, because you can do an awful lot with it. When I was at college, I had a professor in orchestration who used to tell me to take the music of one composer and do it in the style of another, and then in my own style. I used to love doing it, and still do."
It was, indeed, Wakeman's connection to Bowie that prompted the album in the first place. "Yeah, 'Life On Mars' was it, really," he says. "When David died, I ended up on Simon Mayo's [BBC Radio 2] show, Simon's a great friend, and literally at the last minute he said 'Why don't you play 'Life On Mars?'
"So I played it and it went a bit viral, or whatever the word is. A lot of people said 'Why don't you record it for a charity thing?' So I did, and it did extremely well, we did it for Macmillan Cancer [Support]. Then about two months later, I started getting calls from various record labels, saying 'It's about time you did an album like this, because there's so many pieces you've been involved with, on piano, and you do a piano [one-man] show, why haven't you done it?' And I thought, 'That's a fair point, actually. It's staring me in the face, and I've not done it.'"
Rick Wakeman - Summertime
Then came the practical discussions of how to make the record. "When it was first mooted to Universal," explains Wakeman, "everybody said 'You just nip in the studio for a couple of days, edit all the bits together and away you go.' I realised when I went into record it that doing anything like that is never going to work. It's not like making a band record where you can edit bits together and fiddle about, and move notes here and there. The only way this was ever going to work was if every piece was literally a performance, as if you're on stage.
"So every one was a performance, no editing, no nothing. But of course you had some days where you couldn't do anything, it just didn't work. Another day you might get two done, sort of. So the whole thing took about five weeks. In the Granary [in Norfolk], where we recorded, everything was permanently set up with all the mics. When I would arrive, sometimes with my co-producer and engineer Erik [Jordan], I'd go 'Let's have a cup of tea to start off with,' and other days I'd just walk straight to the piano, because you just wanted to play."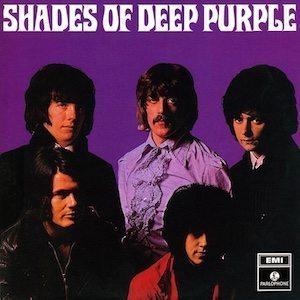 The album begins with Wakeman's slow version of The Beatles' 'Help!' which, towards the end, interpolates a section of 'Lucy In The Sky With Diamonds.' "That was one of the interesting ones," he says, "because I do that in the one-man show. The idea to do it slow, almost as a ballad, I got that going way back to 1968, when I bought the Deep Purple album Shades Of Deep Purple.
"They do 'Help!', they do it really slow and Jon Lord does some fantastic [stuff] with it. I can remember back in '68 going 'That is fantastic,' so I always liked it slow, from that day onwards. About a month ago, someone said 'Did you do 'Help!' like that because of John Lennon's interview?' I said 'What do you mean?'
"They said he did an interview in 1970, where he said that he really didn't like the version of 'Help!' that The Beatles did, where they do a great pop song, because he originally wrote it as a slow, melancholy ballad. They had to bring it upbeat because of the film. I thought 'That's bizarre, because of Shades of Deep Purple I've done it,' but maybe subconsciously I might have heard that."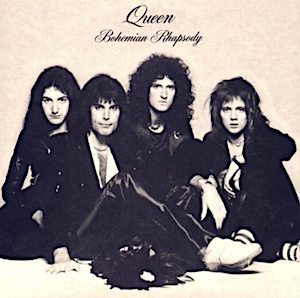 Wakeman confides that not every attempt at a classic was as successful. "I had about 24 pieces, and Universal suggested a couple here and there. I threw them all in the pot, and it was interesting. You know when you sit down to start to play them whether they're going to work or not.
"The one I really thought would work was 'Bohemian Rhapsody.' I wanted to do that as a little three-part suite. We spent days and days, and it started to become contrived. I came to the conclusion that the original, because it's so good, it doesn't leave any room for almost any other interpretation.
"I sat with Erik and he said 'People have covered it, but pretty much exactly the same as Queen did it.' He said 'I know Brian May's one of your best mates, but that's tough.' Then there were other things like 'Stairway To Heaven,' I thought that's never going to work, and it works a treat.'
Look out for part two of our interview, in which Rick recalls his time as an in-demand session player in the early 1970s, notably with Bowie for Hunky Dory and with Stevens on Teaser and the Firecat. Meanwhile, you can buy Piano Portraits on CD, or pre-order the double vinyl edition, via the button below.
Explore our dedicated Rick Wakeman Artist Page
Format:
UK English