Smokey Robinson Announces Exclusive Detroit Homecoming Concert
On August 5, the much-loved singer-songwriter will play at the city's Fox Theatre, one of the most significant venues of his long concert career.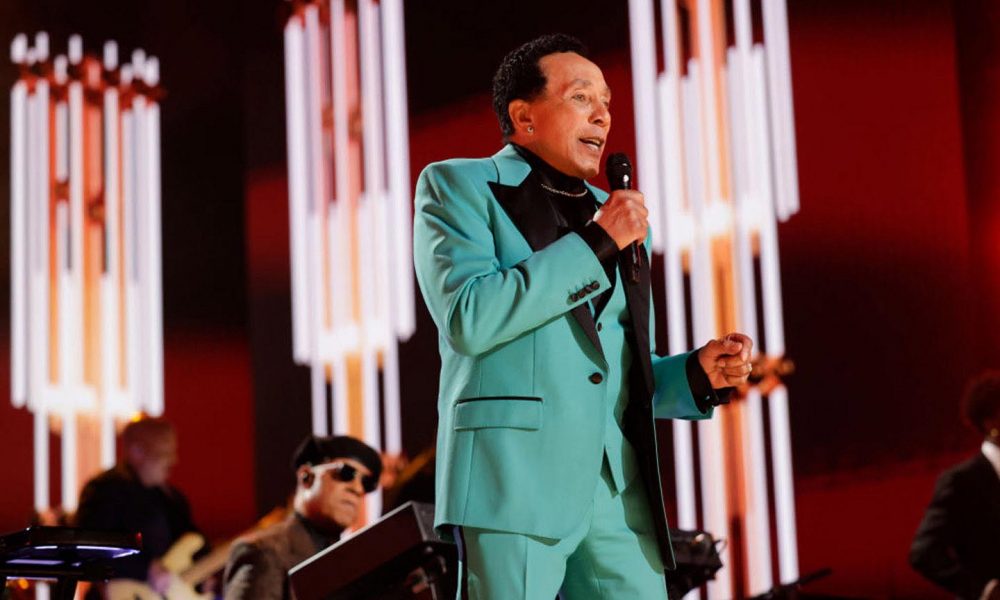 Smokey Robinson will play Detroit's Fox Theatre on August 5, bringing the legendary singer back to one of the most significant venues of his long concert career. Tickets are set to go on sale at 10 a.m. Friday through Ticketmaster. Pre-sale tickets go on sale at 10 a.m. Thursday.
The Fox has played a big role in Robinson's musical career. As the scene of Motown's popular revues in the '60s, it frequently provided a stage for the singer-songwriter and his group the Miracles. Much later,  in November 1988, Robinson was the headlining attraction for the Fox's grand reopening night, following the management's $12 million restoration of the 1928 venue.
The singer was born and raised in Detroit, and encouraged Berry Gordy to found Motown Records, which made Smokey Robinson a star. Robinson penned "Shop Around," which performed by his group the Miracles became Motown's first million-selling hit.
Other Robinson-penned Miracles hits include "You've Really Got a Hold on Me," "Ooo Baby Baby," "The Tracks of My Tears," "Going To a Go-Go," "More Love," "Tears of a Clown" (co-written with Stevie Wonder), and "I Second That Emotion." Robinson's success with Motown eventually led to him becoming vice president of the company.
Robinson is touring behind his new album, Gasms, which was released in April. It's the Motown star's first studio album of new material since 2009's Time Flies When You're Having Fun.
Earlier this year, it was announced that Smokey Robinson, along with Carole King, Toby Keith and more will feature in the newly-expanded Songwriters Exhibit, which launched at the Grammy Museum on April 26, 2023.
For more than 50 years, the Songwriters Hall of Fame has honored and celebrated the greatest songwriters and composers of our time. The newly expanded traveling exhibit launches at the Grammy Museum on April 26, 2023 and will run through September 4, 2023.
Listen to the best of Smokey Robinson on Apple Music and Spotify.