Berry Gordy, Beyoncé, Clive Davis, And More Among 2023 Nominees For Rhythm & Blues Hall Of Fame
The class will be revealed on May 1.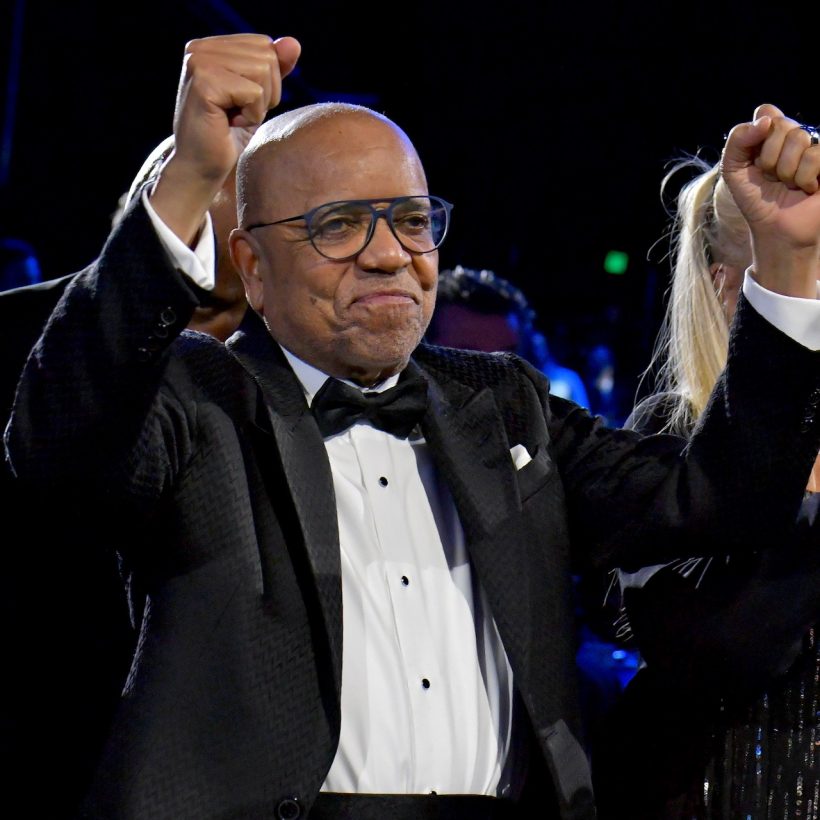 Berry Gordy, Beyoncé, Clive Davis, Anita Baker, and George Clinton are among 60 nominees for the National Rhythm & Blues Hall of Fame Class of 2023.
Fans may vote now at rbhofvote.com. Voting is set to run through April 24. This year's inductees will be announced at a press conference on May 1.
It has been a phenomenally exciting time for Motown Records founder Berry Gordy. He and Smokey Robinson were this year's recipients of the 32nd annual MusiCares Persons of the Year benefit gala.
Along with Motown royalty like Stevie Wonder, Lionel Richie, The Temptations, Claudette Robinson, and Ronnie McNeir, and Duke Fakir of The Four Tops, the event also hosted the next generation of talent including Chloe x Halle, Grammy-winner Samara Joy, and Colombian star Sebastián Yatra.
Also in attendance were five-time Grammy award-winning singer-songwriter and producer Lalah Hathaway, John Legend, Marcus Mumford, and Rock and Roll Hall of Fame nominee Sheryl Crow, who performed The Jackson 5's smash hit "I Want You Back."
We caught up with everyone during Grammy weekend to find out what Motown means to them, and the legacy that Smokey and Berry have created.
"I started with it as a kid," said Ronnie McNeir of The Four Tops. "I used to pantomime. I played, my dad bought my mama a piano when I was like 10. So it had free lessons. So they made me play. I didn't want to do it. Thank the Lord that they did because I went from projects of Pontiac, Michigan to The Four Tops."
"When we joined Motown, my whole life changed," added his bandmate, Duke Fakir. "It changed me from just a regular street guy with a pretty good education. But I was a thug, a street thug. It changed my life and my perspective. And of course, it changed my future. It gave me a future. And we are so proud. But we're proud of Berry and Smokey because there are two talented people and they need to be rewarded in every way."
Also in attendance was original Temptations' member Otis Williams, who along with his bandmates, performed a medley of hits including "The Way You Do the Things You Do," "Ain't Too Proud to Beg," "I Can't Get Next to You," and "My Girl." The group earned a standing ovation from an audience that included Elton John, Representative Nancy Pelosi and her husband Paul, Tom Hanks, Gayle King, Nile Rodgers, Richie Sambora, and more.
Visit the National Rhythm & Blues Hall of Fame's website for more information.