Listen To Taylor Swift's Acoustic Version Of 'Lavender Haze'
The track is a fan favorite from her new 'Midnights' album.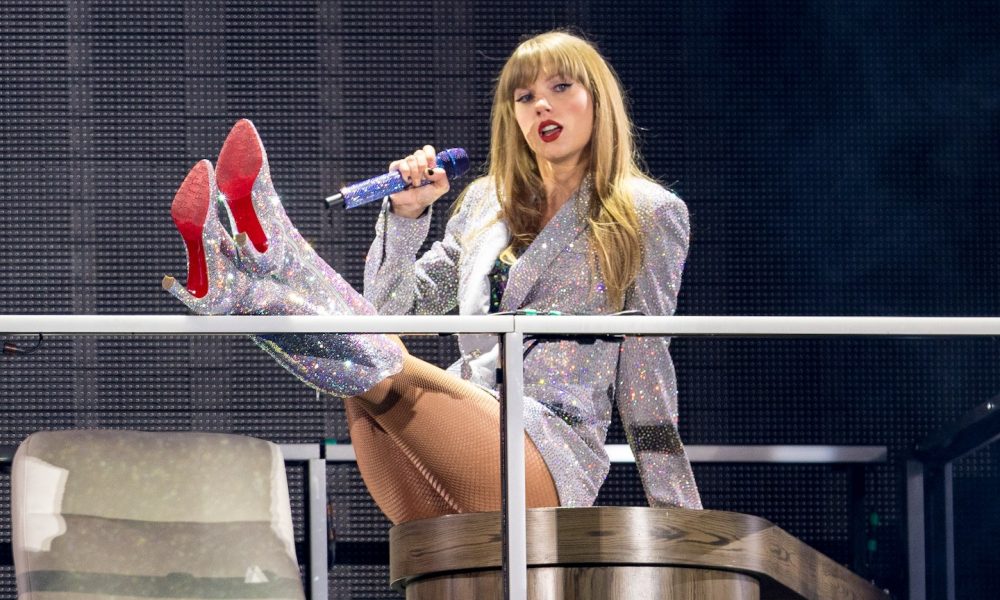 Just because Taylor Swift is on the road embarking on her Eras Tour doesn't mean she's stopped spoiling her fans with new music. The star recently released a new acoustic version of her standout Midnights cut "Lavender Haze." Listen below.
Taylor Swift - Lavender Haze (Acoustic Version)
Shop the best of Taylor Swift's discography on vinyl and more.
Earlier this week, Swift's "All of the Girls You Loved Before" landed at No.12 on the Billboard Hot 100, marking her 189th career entry on the chart, extending her record for the most among women. The song was one of four she released before kicking off The Eras Tour.
The achievement meant Swift has now debuted at least one song on the Hot 100 each year since 2006, when she earned her first with "Tim McGraw" in September of that year. Her uninterrupted run of debuts marks the longest active streak among all artists and bands.
Also earlier this week, Swift also made history on the Billboard 200 chart, as seven of her albums placed in the top 40 simultaneously. Swift is only the second act to chart at least seven albums in the top 40 at the same time, after Whitney Houston posthumously achieved the feat in 2012.
Also this week, Swift Drake, and Imagine Dragons led the winners at the 2023 iHeartRadio Music Awards, which took place in Los Angeles on March 27. The ceremony was held at the Dolby Theatre in Hollywood and celebrated the best in music from the last 12 months.
Swift was awarded the Innovator Award at the event, which is given to artists who have "impacted global pop culture throughout their career." She was presented with the trophy by Phoebe Bridgers, while before the pop icon gave an acceptance speech, a video with tributes from the likes of Dolly Parton, Selena Gomez, and Ed Sheeran was shown.
"I never a single time woke up in the morning and thought, 'You know what I'm going to do today? I'm gonna go innovate some stuff. Things need to be innovated, and I'm going to be the one that does it,'" Swift said afterward. "What I did do was try to make the right decision for me at the time, whether or not it had ever been successfully done before."