Tina Turner, 'Queen Of Rock N' Roll' Dies At 83
With her gritty timbre and deep emotionality, Turner was one of the late 20th century's powerhouse vocalists, and ultimately sold over 10 million albums.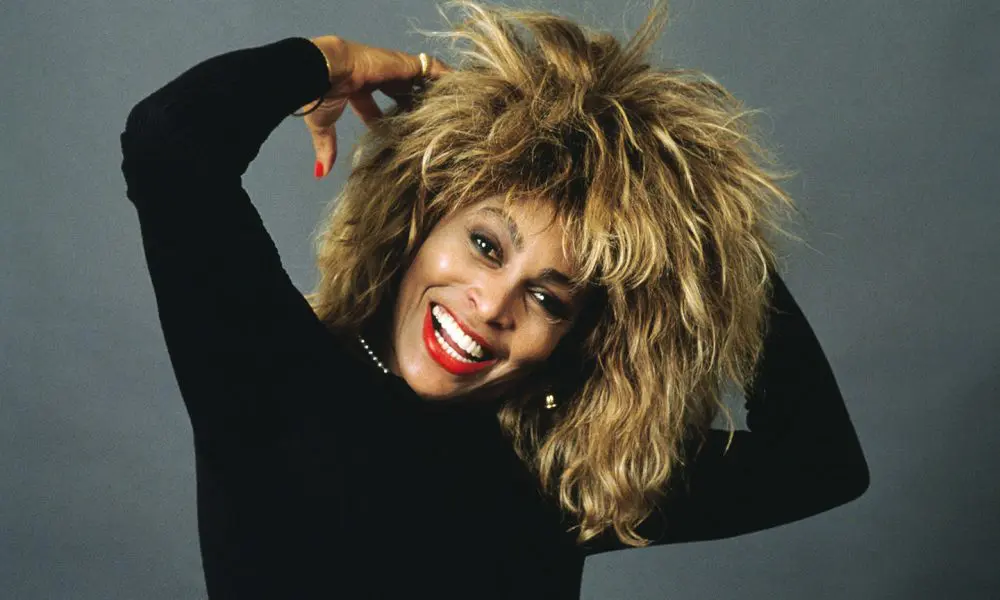 Tina Turner, one of rock and R&B's greatest singers and highest-energy live performers, died on Wednesday at her home in Küsnacht, Switzerland, near Zurich. She was 83.
Her publicist Bernard Doherty confirmed her passing in a statement. The powerhouse soul singer had experienced a number of serious health issues in recent years, including cancer, a stroke, and kidney failure.
Doherty also shared an official statement on her socials that announced her passing.
"It is with great sadness that we announce the passing of Tina Turner. With her music and her boundless passion for life, she enchanted millions of fans around the world and inspired the stars of tomorrow. Today we say goodbye to a dear friend who leaves us all her greatest work: her music. All our heartfelt compassion goes out to her family. Tina, we will miss you dearly."
With her gritty timbre and deep emotionality, Turner was one of the late 20th century's powerhouse vocalists, and ultimately sold over 10 million albums. For 16 years, she performed with her husband, Ike Turner, as a hit-making R&B duo. After they divorced in the late 1970s, she staged one of the most legendary show-business comebacks of all time with her 1984 solo album Private Dancer, and enjoyed chart success and headlined arenas for the rest of her performing days.
Turner was beloved within the music industry and won a dozen Grammy Awards. Though she wrote songs herself occasionally, she was also famed for being a first-class song interpreter. With Ike, she transformed white, male rock hits like Creedence Clearwater Revival's "Proud Mary" and the Rolling Stones' "Honky Tonk Women" with her unique energy and passion, and her comeback included definitive remakes of Al Green and David Bowie songs. As she put it more than once, "I am rock and roll."
Tina Turner was born Annie Mae Bullock on November 26, 1939, in Nutbush, Tennessee. She spent her childhood picking cotton, as her father was the caretaker of a plantation. Her parents split when she was 11 years old, and after living with her grandmother for several years, she moved to St. Louis at 16 to live with her mother.
Always outgoing, Tina had sung in the Baptist church from childhood. But she found her calling in 1957 when she went to East St. Louis's Club Manhattan, an after-hours joint, where Ike Turner's Kings of Rhythm played. One night, she got on the microphone, began singing, and immediately attracted the bandleader's attention; before long, she was with the band full-time.
Turner's gutsy voice stood out immediately. "I would not have been able to sing without my type of voice," she said in 1984. "A pretty, fragile voice like Diana Ross's would not have stood up in East St. Louis—these guys were troopers, they hit notes that would break a glass. That's why my voice is so unusual—very strong, very full, very loud."
At first, Ike (who was eight years older) and Tina had a platonic relationship, but in 1960, they began a romantic one, and their son Ronnie was born that year. Ike and Tina were married in 1962, and combined their families: Tina had another son, Craig, born in 1958, and Ike had two sons, Ike Jr. and Michael.
Signing to Sue Records in 1960, Ike and Tina Turner set up a winning formula early: Ike's low, spoken baritone traded lines with Tina's powerful belt, a yin-yang that threw off sexy sparks. They were an immediate sensation: "A Fool in Love" and "It's Gonna Work Out Fine" were No.2 R&B hits in 1960 and 1961, respectively. Turner also established herself quickly as a powerhouse live performer: Only five-foot-four, she commanded the stage with her fierce energy and constant motion, working the audience into a frenzy. The Ike & Tina Turner Revue toured 11 months out of the year: "From the last day of January until December," as Ike said later.
In 1966, they appeared on The Big T.N.T. Show, a multi-act concert film. Phil Spector, the show's musical director, signed the Turners to his Philles Records label after their roof-raising performance, with Tina's screams as resonant as James Brown's. (They even covered his "Please Please Please.") That year, Spector, the renowned architect of the "Wall of Sound" production style for acts like the Ronettes and Darlene Love, made "River Deep–Mountain High" with the Turners. It was the biggest, heaviest record Spector had yet concocted, and Tina did the impossible by shouting it down, her torrential vocal overwhelming Spector's echoing mass. Shockingly, the record bombed in America, reaching only No.88 on the Billboard Hot 100, but it climbed to No.3 in the UK.
Ike & Tina Turner Revue "Proud Mary" on The Ed Sullivan Show
"River Deep" made Turner a star overseas. Mick Jagger, in particular, was besotted with her, and the Rolling Stones took Ike & Tina on the road for their legendary 1969 American tour. The exposure to hippie rock audiences gave the couple a new fanbase, and their material began reflecting it; their 1970 album, Come Together, featured takes on the Beatles' title tune and the Stones' "Honky Tonk Women."
That flair for rock covers hit pay dirt in 1971, when Ike and Tina's version of Creedence Clearwater Revival's "Proud Mary" reached No.4 on the Billboard pop charts. They rearranged the chugging rocker with a slow blues intro, Ike's deadpan baritone in duet with Tina's raspy croon, followed by a horn-splashed, breakneck groove. It sold a million copies, which helped fund a new in-home recording studio. However, the cash influx also fueled Ike's darker impulses: He began keeping guns and got deeply into cocaine. He had abused his wife since they'd signed to Sue, and continued to for years; Tina later wrote that "right before a show, [Ike] punched me in the face and broke my jaw—and I had to go on and sing anyway, with the blood just gushing in my mouth."
By 1976, enough was enough. That July 4th weekend, in Dallas, Ike hit Tina in a limo, and she went after him in turn: "He kept hitting me, but I didn't cry once," she wrote. When Ike was asleep, she left him. Ike's lawyer, Nate Tabor, purchased her ticket to L.A., and she hid from her husband by staying with friends, including Ann-Margret and Anna Maria Booker, the wife of Wayne Shorter. "I moved from place to place for two months, working my way at each one, housekeeping and cleaning," she said. "I was working off my energy…I look back on it with fond memories. I don't think less of myself for it, because it helped me survive." Giving up any financial stake in their earnings as a couple, Tina's divorce from Ike was finalized on March 29, 1978.
For the next seven years, Tina made her rent and stayed just ahead of the IRS, performing modest shows at resorts and holding regular residencies in Lake Tahoe. (She also made four solo albums, two prior and two after the divorce, that went nowhere.) It was during this period that she met her future manager, Roger Davies, who'd emigrated to the U.S. from Australia. "She was still a great performer of course, but with this terrible band and tuxedos," he said.
In late autumn of 1980, at Davies' behest, Turner replaced her band and remade her show, stripping it down to a leaner rock sound. Davies began booking her gigs in rock and post-punk clubs, including New York's Ritz and Minneapolis's First Avenue, to put her in front of a newer, younger audience. In the winter of 1982, she also appeared on the ABC news program 20/20, discussing the bad years with Ike.
In 1982, Turner accepted an invitation by British synth-poppers Martyn Ware and Ian Craig Marsh, late of the Human League and Heaven 17, to sing on their debut as the British Electronic Foundation. Turner was intrigued by their work, which she heard as an update of Phil Spector: "That's what I felt; it was similar to a Wall of Sound. That's why I took it." After this, Ware and Marsh produced a single for her, a cover of Al Green's "Let's Stay Together." A powerhouse reiteration of a classic song over a hot new synth backing, it cracked the UK Top 5 and sold 250,000 copies. In America, it eventually reached No.26 on the pop charts and Top 5 on the R&B ones, and attracted some crucial industry buzz: Capitol Records signed Turner and gave her a mere two weeks to make her next and fifth album, Private Dancer.
Though it was thrown together quickly, Turner's clear hunger to prove herself gives Private Dancer cohesion and heat, and the songs were chosen well, with some of the new offerings featuring lyrics that related to Tina's tumultuous life. The album was also a model for how other such projects could be handled; pop albums helmed by many producers and songwriters became standard practice by the end of the 80s.
At first, Turner hated the song that became the album's breakout hit, "What's Love Got to Do with It." To a reporter from Billboard, she sang it "in a thin, tiny-voiced whine to illustrate how she had first perceived it." But after co-writer Terry Britten modified it to her liking, it shot to No.1 in 1984, becoming Turner's first and only chart-topper. Her comeback was sealed in February 1985 when she won three Grammy Awards, including Record of the Year for the song.
The mature rock orientation of Private Dancer set a new direction for Turner's albums. For its 1986 follow-up, Break Every Rule, she enlisted a crop of contributing writers and producers similar to the group that had helped on Private Dancer, including repeat appearances from Britten and Dire Straits guitarist-singer Mark Knopfler. Another contributor was Bryan Adams, who wrote "Back Where You Started" about ending a damaged relationship similar to the one with Ike. (Adams later said, "We were told not to write anything about her life," only to admit his contribution was "a story about her life.") The same year, Turner's memoir, I, Tina, co-written with Rolling Stone writer Kurt Loder, became a New York Times bestseller.
Turner's 1989 album, Foreign Affair, led to a six-and-a-half-month European tour that played to three million spectators, outdoing the Rolling Stones' recent European outing. She also released a greatest-hits album, Simply the Best, in 1991, and it sold seven million copies worldwide.
In 1993, Turner's story became the subject of the film What's Love Got to Do with It; Turner was played by Angela Bassett and Ike by Laurence Fishburne; both were nominated for Oscars. The film received critical praise and did well at the box office, though both Ike and Tina took issue with the film's numerous inaccuracies, including ones about the instruments Ike played in certain songs and the dates of important performances. Her final studio album, Twenty-Four Seven, was released in 1999.
Turner is a two-time inductee into the Rock & Roll Hall of Fame, as part of Ike & Tina Turner and as a solo artist. She won a dozen Grammy Awards over the course of her career, including a Lifetime Achievement Award; she was also the first Black artist and first woman to appear on the cover of Rolling Stone. In 2013, she married Erwin Bach, whom she met when he was an executive at EMI, her European record label, after more than 20 years together. The same year, she gave up her U.S. citizenship for a Swiss one. In 2018, Turner published a second memoir, My Love Story, and had her life turned into a stage production, Tina: The Tina Turner Musical, in London; it opened on Broadway a year later, netting Adrienne Warren a Tony Award for portraying Turner. In 2021, HBO aired TINA, a documentary about the singer's life.
Mark Knopfler summarized Tina Turner's approach thusly: "She's Megawoman. The way she works, she does her homework, so by the time she comes in to record she's absorbed the spirit of the thing, right down to inflections."