Watch Sylvan Esso Perform On 'CBS Saturday Morning'
The duo expanded the band to a six piece for the performance.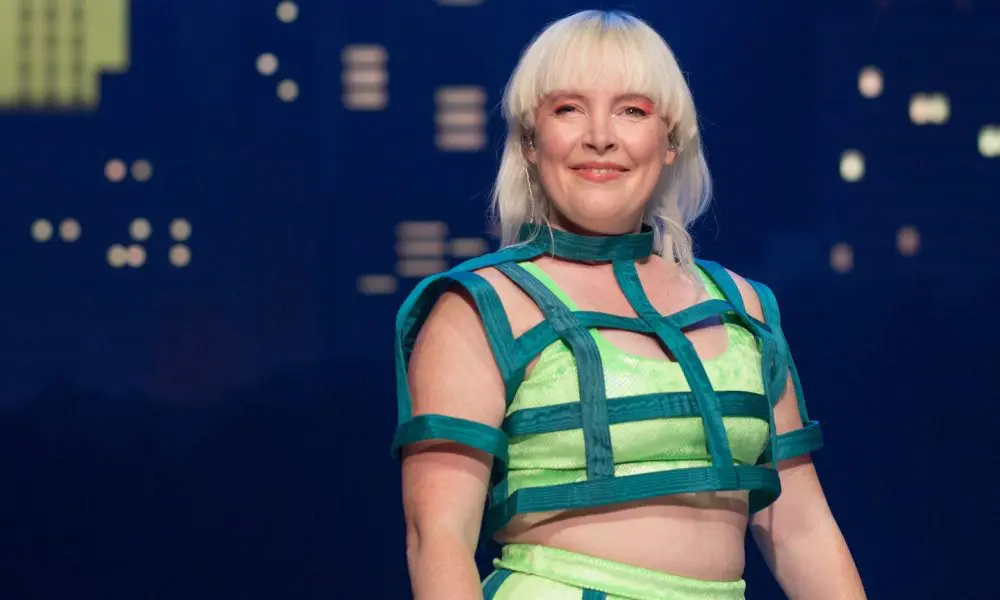 On CBS Saturday Morning this past weekend, Sylvan Esso performed as a rare six-piece band led by Amelia Meath and Nick Sanborn, with drummers Joe Westerlund and TJ Maiani, guitarist Mason Stoops, plus additional vocals and synth from Jenn Wasner (Flock of Dimes, Wye Oak, Bon Iver).
Featuring new renditions of "Didn't Care," "Look at Me" and "Your Reality," the set reimagined three highlights from the band's latest No Rules Sandy LP, named one of the Best Albums of 2022 by The New York Times.
Saturday Sessions: Sylvan Esso performs "Didn't Care"
Less than two weeks ago, Sylvan Esso announced a summer tour of nearly two dozen North American shows and counting, including the largest venues they have ever headlined.
The extensive run spans three months, bringing Amelia Meath and Nick Sanborn to Bonnaroo, LA's Greek Theatre, Red Rocks Amphitheatre, and other illustrious stages from coast to coast, with GRRL, Dehd, and Indigo De Souza. On top of their first EU and UK performances since 2017, a number of US festival appearances will also be revealed in the coming weeks.
Amelia Meath and Nick Sanborn never expected to make a whole new record in three weeks spent in a makeshift studio at a Los Angeles rental home during the start of 2022 – let alone their "most personal and experimental project" (Harper's Bazaar)–but next Friday, January 20twill see No Rules Sandy immortalized with a physical release. The album will be available as a deluxe vinyl LP, CD and cassette, and the band will mark the occasion with special events including a signing at NYC's Rough Trade on January 18, and a DJ set/signing at LA's Amoeba Music on January 25.
Back in October, the band appeared on an episode of Austin City Limits' 48th Season. Kicking off a euphoric hour that also featured Lucius, Amelia Meath and Nick Sanborn danced and delivered a magnetic set full of highlights like "Echo Party," "Sunburn," and more from new album No Rules Sandy, the Grammy-nominated Free Love, plus other fan favorites.