'Rock Revolution': How Violinist David Garrett Started A Riot Of His Own
With his album 'Rock Revolution', virtuoso violinist David Garrett gave the classic rock canon a thrilling classical-rock makeover.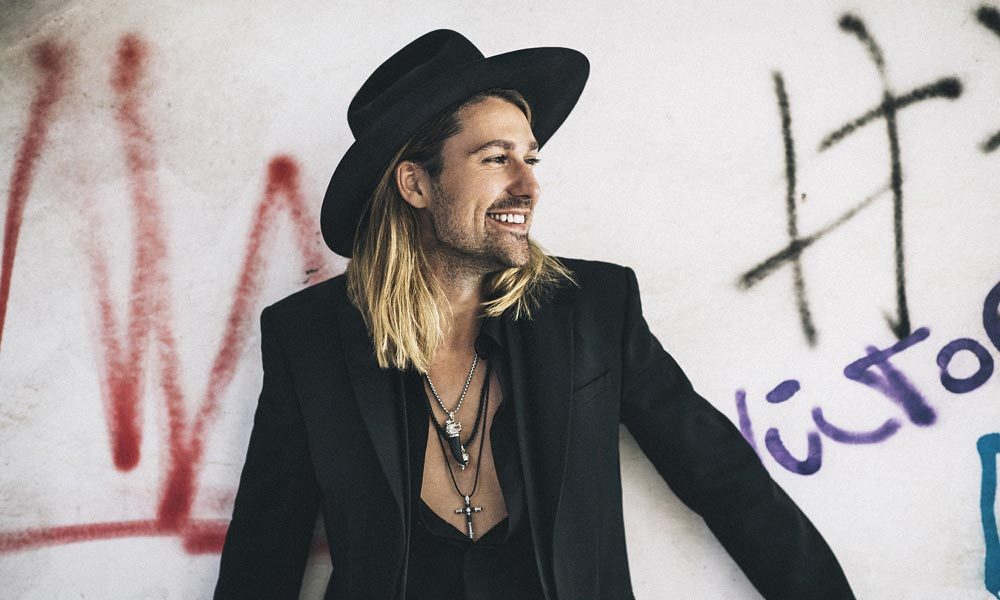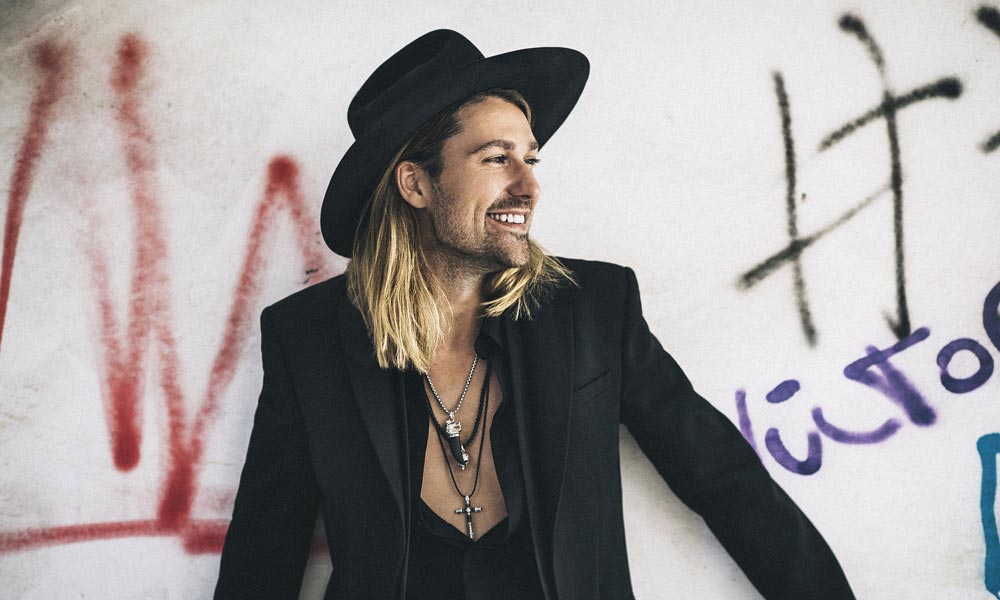 On the face of it, there seems little that violin virtuoso David Garrett can't achieve. His dexterous talent and daring sonic artistry has seduced classical and rock audiences alike, while his seamless cross-pollination of these two supposedly incompatible musical genres has won him a devoted fanbase which only increased exponentially when Decca Records released his audacious album Rock Revolution, on September 15, 2017.
Listen to Rock Revolution right now.
Blessed with flamboyant good looks, the charismatic Garrett only recently turned 37, yet he can already boast of a recording career spanning over 20 years and almost as many albums. Quality has kept pace with quantity throughout, however, with the Stradivarius-wielding superstar's canon yielding innumerable Platinum and Gold awards, in addition to sustained praise from discerning music fans of all persuasions, all of whom are consistently staggered by the breadth and ambition of Garrett's artistic vision.
A prodigious talent
Born in Germany's westernmost city, Aachen, Garrett displayed a precocious talent during his formative years. At the age of seven, he was already studying violin at the Lubeck Conservatoire, while during his teens and early 20s he traveled further afield, nurturing his talent further with stints at London's Royal College Of Music and New York's prestigious Juilliard School.
Garrett's prodigious talent earned him a recording contract with Deutsche Grammophon at 13, and he was a mere 15-year-old when he released his debut album: 1995's Mozart: Violin Concertos, performed with Claudio Abbado. Further accolades followed swiftly, with Garrett turning in acclaimed performances at events as diverse as the Expo 2000, in Hanover, and the BBC Proms in 2001.
Albums such as Paganini Caprices and Classic Romance have further cemented Garrett's reputation as a classical violinist of repute, but since 2008's Encore he's enjoyed considerable success from his striking reinterpretations of classic rock and pop songs.
Alongside a clutch of self-penned compositions, the million-selling Encore included Garrett's singular versions of rock and pop classics such as Queen's "Who Wants To Live Forever" and AC/DC's "Thunderstruck," while 2010's acclaimed Rock Symphonies found Garrett sparring with a passionately emotional take of Guns N' Roses' "November Rain," a broodingly intense version of Nirvana's "Smells Like Teen Spirit" and even a celebratory (and infectiously danceable) reworking of Status Quo's "Rockin' All Over The World."
Opening further doors for David Garrett, 2015's fittingly titled Explosive presented another potent combination of pop hits, classical greats and thoughtful original compositions. Recorded at New York's Electric Lady Studios (Jimi Hendrix, The Clash, Guns N' Roses), the ambitious content made space for the violin maestro to fearlessly tackle material as diverse as Michael Jackson's "They Don't Care About Us" and Ed Sheeran's "Thinking Out Loud." in addition to working up an audacious reshaping of Eminem's hip-hop classic "Lose Yourself."
Breathtakingly eclectic
All of which suggested that Explosive would be an extremely hard act to follow, but with Rock Revolution, David Garrett upped the ante yet again. Presenting a breathtakingly eclectic tracklist, the album sees freshly penned originals such as the thrilling 'Duel Guitar Versus Violin' and the innovative "Baroque Reinvention" rubbing shoulders with dramatic reinterpretations of Phil Collins' "In The Air Tonight," Prince's "Purple Rain," Queen's "Bohemian Rhapsody" and The Verve's "Bittersweet Symphony."
David Garrett - Bitter Sweet Symphony (Official Video)
Rock Revolution's creator duly believes that Rock Revolution is more than potent enough to start a riot of its own. "Each and every song can be considered a 'classic'," Garrett says of the album. "From The Rolling Stones, through Queen, Michael Jackson and Coldplay – these are true masters of great melody, and the interpretation and evolution for my own musical forces on Rock Revolution is something that I am very proud of."
Rock Revolution can be bought here.