'Here's Little Richard' Rocks On, In Revealing 60th Anniversary Edition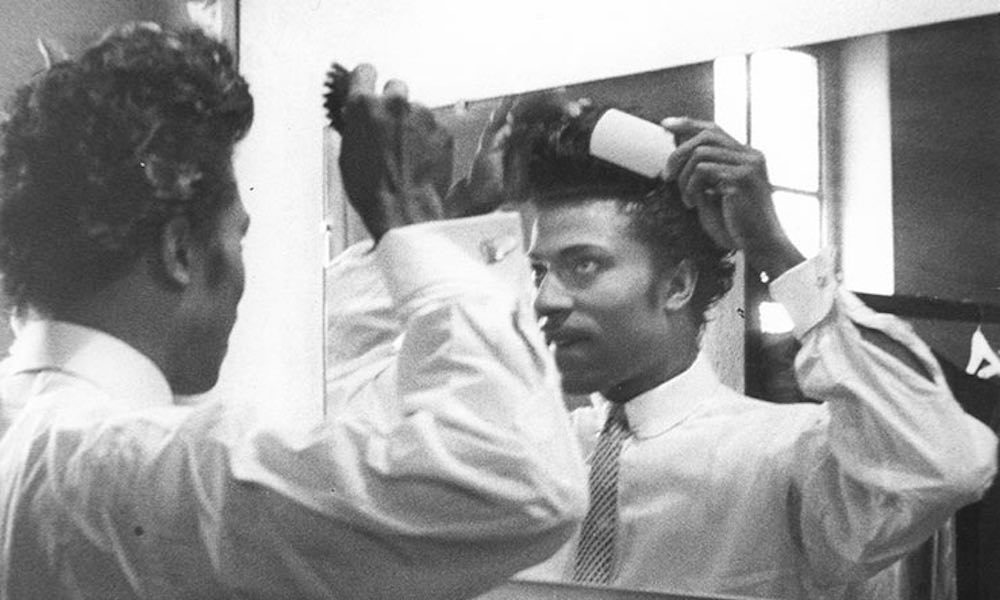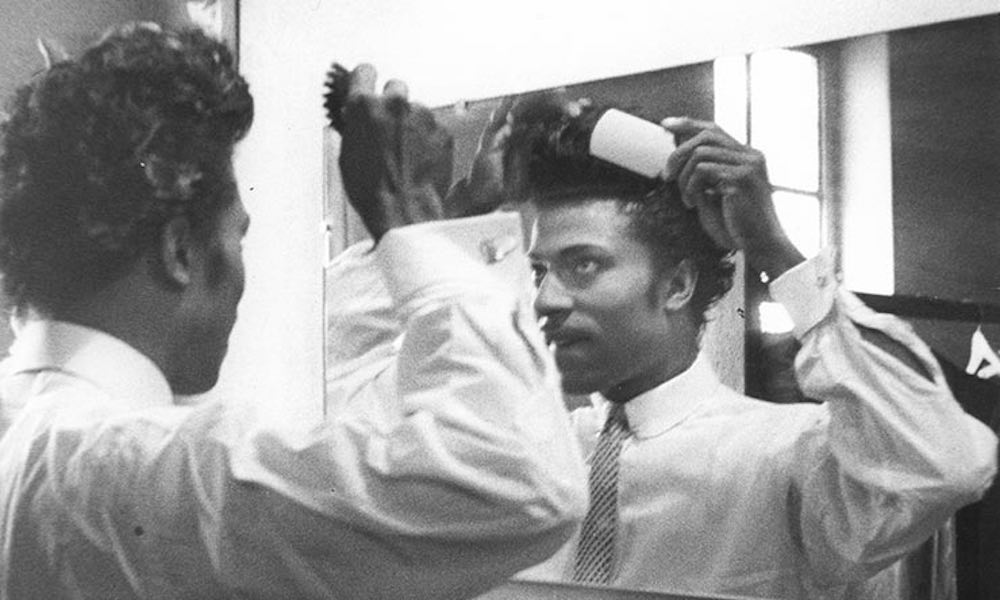 The landmark 1957 debut album Here's Little Richard has always stood as a fascinating flashback to the evolution of the seminal entertainer's fame. But the newly-expanded 60th anniversary edition, released by Craft Recordings via Concord in the US on 3 November and worldwide from the 10th, provides some captivating new angles on the actual creation of this building block of rock 'n' roll.
Alongside the original 12-song release, the new edition features at least one alternate take (and in most cases, two or more) of all but one track, some of them previously unreleased in the US. They demonstrate both the genesis of the record and the fast-expanding audaciousness of the man they came to call the Georgia Peach.
Richard Penniman was 24 at the time of the LP's release by Specialty, and only 22 when work commenced on it. But even by then, he had been working at his craft for years. In 1955, as Chris Morris' liner notes for the new edition describe him, Richard was "a still-obscure rhythm & blues singer with two failed record deals to his credit [with RCA and Peacock], undertaking his first record date in New Orleans for a label that thought it could turn the Georgia-bred performer into the next B.B. King."
Those opening sessions, the first of five at J&M Studios in New Orleans, featured tenor saxophonist Lee Allen, baritone sax player/arranger Alvin "Red" Tyler and drummer Earl Palmer. Morris recalls Palmer's description of the singer and pianist in Tony Scherman's 1999 biography Backbeat: "He walked into J&M like he was coming offstage: that big, thick powder makeup and the eye liner and the lipstick and the hair everywhere in big, big waves. Walked in there like something you'd never seen."
That two-day studio booking, and those that followed, are represented on Here's Little Richard: 60th Anniversary Edition by the incredibly visceral and intensely sensual sense of expression that the young man had, by now, called his own. His first US singles chart appearance predated the album by some 16 months, when the unstoppable 'Tutti-Frutti' made Billboard's Rhythm & Blues chart In November 1955, on its way to a six-week run at No. 2. In the January, it crossed over to the pop market, where it made the top 20.
Nine of the 12 tracks on Here's Little Richard would become chart entries, several of them as b-sides, with 'Long Tall Sally' and 'Rip It Up' going all the way to No. 1 R&B and both 'Slippin' and Slidin" and 'Jenny Jenny' to No. 2. "Rip it up" was right: that's precisely what Richard was doing with the rule book, as the expanded album shows in ever-greater depth. 
Presented in their alternate takes in the same sequence as the original album,  the outtakes are only lacking 'Jenny Jenny,' the master recording of which was a combination of takes, leaving no alternates in existence. The lesser-heard versions of all the others are sometimes only subtly different from their familiar forebears, and but often more dramatically so.
The alternate 'Tutti Frutti,' for example, reveals a slight hesitation by Richard as he sings "She knows how to love me," and fades without the dramatic vocal ending of the version embedded in our collective consciousness; 'True, Fine Mama' also fades early, and other songs go through incremental vocal and instrumental changes.
But many gems uncovered for the anniversary cast the lead artist in sharper new light. In the shorter take 1 of 'Ready Teddy,' Richard tries his luck with something that even he must have realised was too suggestive for radio airplay, adding the couplet "I shuffle to the left, I shuffle to the right, mmm-mmm till the early, early light." Even without spelling it out, his meaning is salaciously clear.    
Among the most pleasing revelations is the 1955 demo of 'Baby,' recorded in Macon and still featuring Richard's polite but self-possessed spoken address to those present. Even take 1 of the song is significantly different from the LP version, cut in a different key and with Richard singing the intro himself. There are also demos of 'Slippin' And Slidin", both in barrelling solo piano and a separate piano-and-drum versions, apparently cut at Specialty's office in Los Angeles.
We also hear how 'Long Tall Sally' went through changes, with take 1 unveiling a far more relaxed, almost swinging vocal approach. By take 6, the pace is picking up, but still not "built for speed" as Richard plays it on the hit version. Three alternate takes of 'Miss Ann' also demonstrate a song going through many modifications, including on a bonus 1964 version cut during Richard's brief post-"retirement" return to Specialty.
The sheer energy required to be Little Richard, and to deliver his high-octane vocal and piano attack, is underscored at the top ot take 1 of 'Rip It Up,' when he's asked "You want to rest a while, Rich?" He declines, but later takes a mis-step and admits "I messed up…I'll do it this time, I'll get it. Rolling again!" As the treatment develops on later takes, his firm direction of the band is also riveting.
To hear the original album is like a transfusion of the original rock 'n' roll lifeblood that Little Richard provided. To experience the additional takes on the new second disc is enough to make you feel like you're on the studio floor ripping it up right alongside him.
Purchase Here's Little Richard: 60th Anniversary Edition here.
Format:
UK English