'Say It Loud – I'm Black And I'm Proud': James Brown's Necessary Anthem
Before James Brown released 'Say It Loud – I'm Black And I'm Proud' no mainstream artist had stated the case for black pride so explicitly.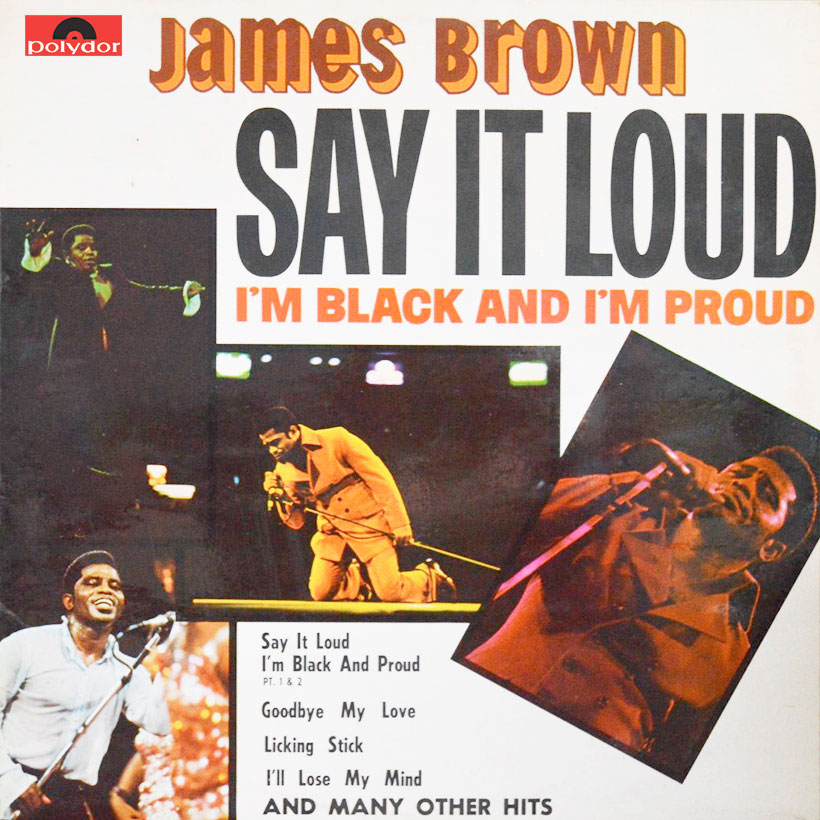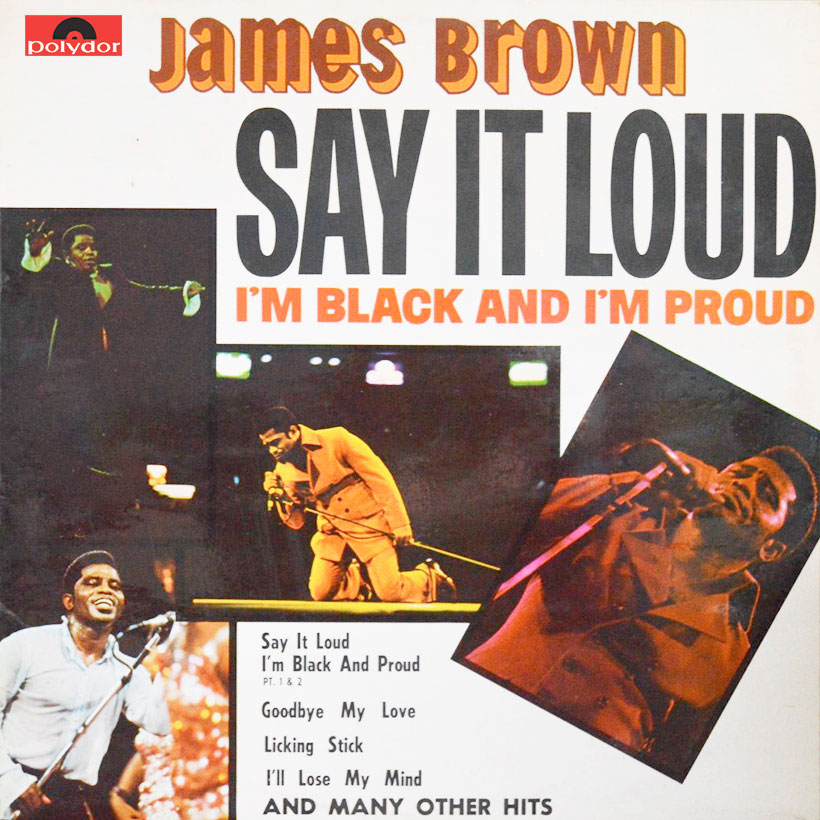 Under pressure to say something forthright about the black experience, James Brown did not duck the issue in 1968. That's not to say he hadn't covered political matters before: earlier that year, he'd cut the pointed but patriotic ʻAmerica Is My Home', and 1966's ʻDon't Be A Drop Out' tried to address the issue of African-American education by talking directly to the kids. But ʻSay It Loud – I'm Black And I'm Proud' was of an entirely different order. No mainstream artist – and barely any underground ones – had stated the case for black pride so explicitly. There was no ambiguity, you knew exactly what Brown was saying.
The track first appeared on a James Brown album – incongruously – as part of 1968's A Soulful Christmas. But in March 1969 there came, gasp, an entire album built on the single. Surely this would be a black revolution on wax!
Not quite.
Listen to Say It Loud – I'm Black And I'm Proud right now.
James Brown was not the most subtle of performers, so in some ways it should have been no surprise that he delivered his message in such a manner: it was the way he do. And this entire album is the way he do. So the revolutionary call is joined, mostly, by other James Brown singles of the era, but most bear no message. It's still a decent record; it's just not cohesive. Brown's albums rarely were.
First released on King, Say It Loud – I'm Black And I'm Proud suffers a little from the label's weird policy of not releasing long tracks by its major star. So the title track is here in its single formulation, part one and part two, rather than the full session tape without a gap. The same applies to ʻGoodbye My Love', though the released single actually contained the full five-minutes-plus cut, and only the promo single chopped it in half as presented here.
Dynamic, heavyweight, classic
There's still much to admire. The title track is direct and punchy, an on-fire Brown joined by kids chanting the second half of the title – one of the few instances where children on an adult's record are not embarrassing. Their presence is not a dilution: you hardly notice they're kids. The bridge is slightly strange, with its bluesy, almost country guitar licks, and Brown finds it impossible not to ad lib as usual, mentioning various dances as if this was not a message song. Somehow it makes sense: we're black, proud and cool. The verses are on the money: Brown nails exploitation by the "other man", suggests it's better to die than live on your knees, and, in the first verse, anticipates and destroys any anticipated criticism. This is a dynamic, heavyweight, unalloyed classic of political black music. And a hit.
Another curiosity is the album's sequencing. Placed immediately after the title cut, ʻI Guess I'll Have To Cry Cry Cry' is a handsome orchestrated ballad more suited to '62 than '69 – the last thing you'd expect at this point. Bob Marley & The Wailers covered it as ʻMy Cup' in 1970 – a far funkier version. ʻGoodbye My Love' is another ballad, but edgier, bluesier and more contemporary, thanks to Jimmy Nolen's pensive guitar lies and a dark atmosphere that's a precursor of Brown's celebrated anti-drug dirge ʻKing Heroin'. ʻShades Of Brown' is a tough upbeat R&B instrumental with the singer on organ, by which time you are gasping for funk – which arrives in ʻLicking Stick', its bassline as stanky as sock-matured cheese, along with a Latin snare pattern and Maceo Parker's sax. ʻI Love You', a brittle 12-bar which Brown probably knocked out in as long as it takes to hear it, is the album's final upbeat tune.
Saying what had to be said
There's a mournful nightclub cut of ʻThen You Can Tell Me Goodbye', written by John D Loudermilk, first sung by country vocalist Don Cherry and covered in reggae by Pat Kelly as ʻIf It Don't Work Out'. Brown is sincere on Little Willie John's majestic ʻLet Them Talk', presumably laid at the sessions for December '68's Thinking About Little Willie John And A Few Nice Things. ʻMaybe I'll Understand' is another bluesy slowie, and matters end with another after-hours organ instrumental.
So, business as usual, despite that incendiary opener. Say It Loud – I'm Black And I'm Proud is soulful, blues-soaked and atmospheric, but not revolutionary. But that's the way things were in James Brown's late 60s: a message, a dance tune, some soul and ballads.
At least the message was there: the title track was a necessary record, saying what had to be said.
Say It Loud – I'm Black And I'm Proud can be bought here.
Listen to the best of James Brown on Apple Music and Spotify.
Format:
UK English