'Lady Madonna': From Fats Domino To The Beatles And Back
On September 7, 1968, Fats Domino's cover version of The Beatles' 'Lady Madonna' became his last ever hit on the Billboard Hot 100.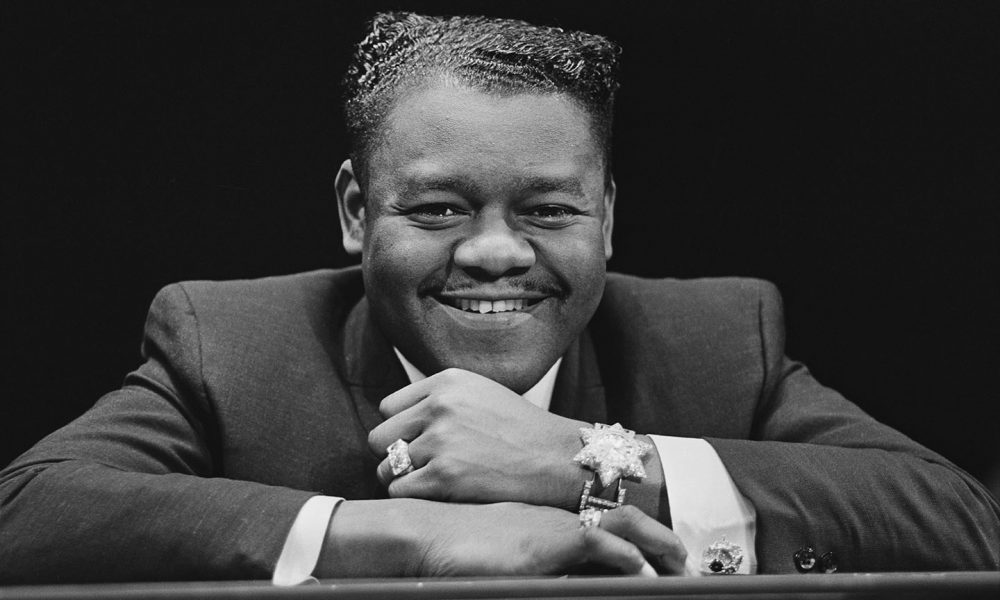 In 1994, Paul McCartney remembered how he came to write a Beatles No.1,  "'Lady Madonna' was me, sitting down at the piano trying to write a bluesy boogie-woogie thing … It reminded me of Fats Domino for some reason, so I started singing a Fats Domino impression. It took my other voice to a very odd place." The Beatles single, released in mid-March 1968 went on to top the UK singles chart and peak at No.4 in the US in April.
On September 7, 1968, a cover version by the rock'n'roll architect himself peaked at No.100 on the Billboard Hot 100 and it is the 77th hit of the New Orleans legend's career and, to date, his last to ever make the pop charts.
His first had been "Ain't That a Shame" which made the top ten in the summer of 1955 and there followed a string of big-selling records including "Blueberry Hill" (1956), "Blue Monday" (1957), "I'm Walkin" (1957), and "Walking To New Orleans" (1960). It's Fats Domino's "Blue Monday" that highlights the feelings of a hard-working man over each day of the week, whereas "Lady Madonna" imagines the situation from a woman's perspective.
According to McCartney, "'Lady Madonna' started off as the Virgin Mary, then it was a working-class woman, of which obviously there are millions in Liverpool. There are a lot of Catholics in Liverpool because of the Irish connection." The lyrics include each day of the week, except Saturday. In a 1992 interview, McCartney, who only realized the omission of Saturday many years later, half-jokingly suggested that, given the difficulties of the other six days, the woman in the song likely went out and had a good time that day.
A year later, Fats Domino covered another Beatles track, "Everybody's Got Something to Hide Except Me and My Monkey" and incorporated his New Orleans style into the cut from their landmark White Album. Fats would also go on to cover "Lovely Rita" on his 1968 album, Fats Is Back.
Listen to the best of Fats Domino on Apple Music and Spotify.