Country Superstar Brad Paisley Signs With UMGN's EMI Records Nashville
The deal also reunites Paisley with UMGN Chairman and CEO Mike Dungan and President Cindy Mabe.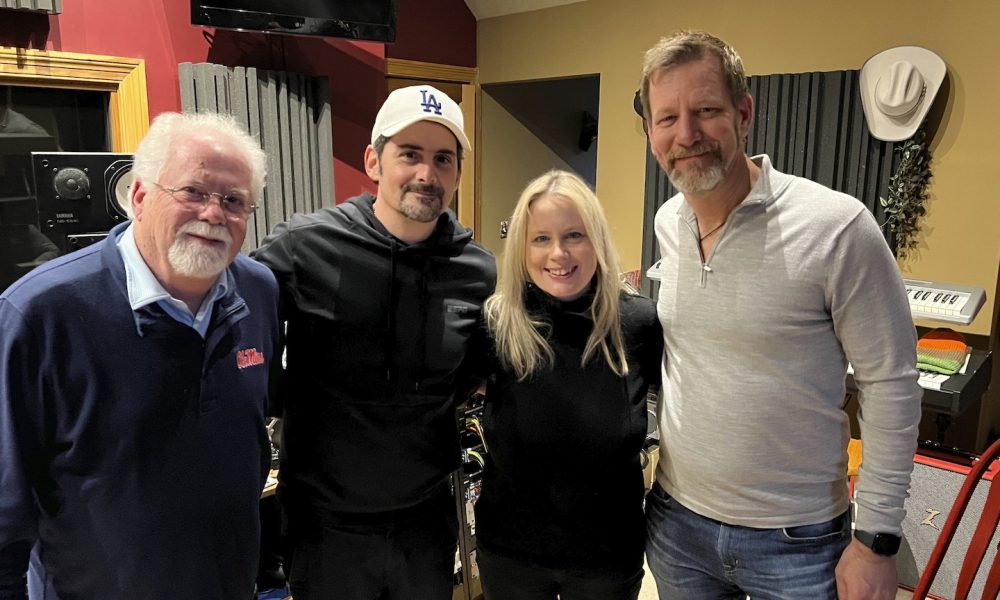 Universal Music Group Nashville has announced that country music superstar Brad Paisley has signed to its EMI Records Nashville. The three-time Grammy-winner and Grand Ole Opry member also has two American Music Awards, 15 ACM, and 14 CMA Awards to his name. He becomes a highly prestigious addition to UMGN's country roster.
The deal also reunites Paisley with UMGN Chairman and CEO Mike Dungan and President Cindy Mabe. Dungan played a key role in signing Paisley to his first deal at Arista, and Mabe was the star's marketing point person through many of his early album projects, including his breakthrough Mud on the Tires and Time Well Wasted.
Says Paisley: "There were two people that should get the credit that you even know my name – Mike Dungan and Cindy Mabe. I ran into Mike at the fishing department at Walmart after having met with several labels and he talked me into signing my first deal with Arista.
"They assigned this woman named Cindy Mabe to me – we graduated the same day at Belmont. I got to work with her on my first few albums and now I get to work with her at UMG. Cindy's a genius and terrific human being. She heard what I was up to with the new music, and she pointed me further into the direction I was headed. I've never had this kind of enthusiasm and empowerment. She said, 'Make music that matters.' It's an amazing thing to work with Mike and Cindy again. It's great to know they believe in this music as much as I do."
'A true creative'
Adds Mabe: "Brad is a true creative. He has no boundaries to what he uses as his canvas. He has used his voice and his words as a gift to heal the world through his philanthropy, his song writing, his guitar playing, his entertaining, his music videos, his sense of humor and his heart.
"He has been a part of the country music duo with Carrie Underwood that helped define country music to the world. And getting to reunite with my friend and collaborator in his next creative adventure is something I've wanted for a long time. I cannot wait for him to share the music he has created with the world."
Paisley is now completing his next studio album and first for UMG Nashville, expected later this year. On Friday (24), he will release a taster for it in "Same Here," a new song produced by Luke Wooten that Paisley wrote with Lee Thomas Miller and Taylor Goldsmith.
Listen to uDiscover Music's Country Music In 20 Songs playlist.